Italy sees 35% Increase in Visitors from Japan since Opening Borders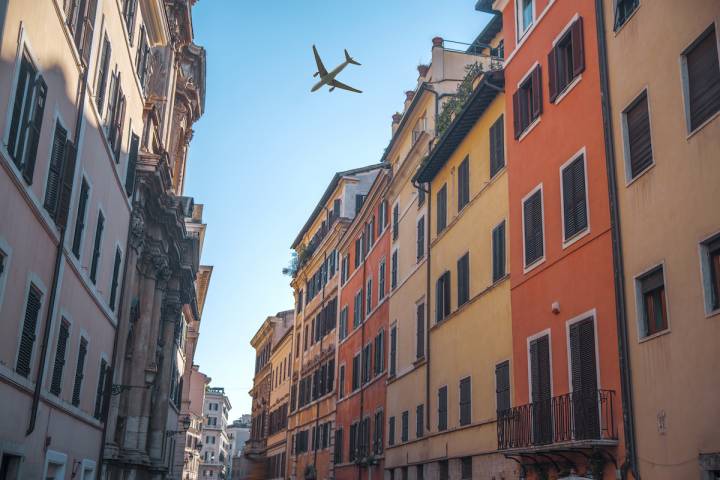 Italy has seen a marginal increase in international visitors since opening its borders on Wednesday last week (3 June), with data suggesting that the country's tourism sector will have to wait to see the spike it is hoping for to reboot the crucial summer season.
Huq's 'Overseas Visitor' Indicator tracks the nationality and quantity of international visitors to countries around the world and has done so throughout lockdown.
Since the easing of border restrictions last week, which means that visitors from the UK and the EU will not have to endure a 14-day quarantine when they arrive, the majority of visitors to Italy have come from neighbouring countries aside from an interesting spike in visitors from Japan. Shifts in visitors in the last week (compared with representative lockdown levels from 1 – 15 May) have been in people entering from Japan (35% increase), Switzerland (18%), USA (14%), the UK (13%), France (9%) and Denmark (4%).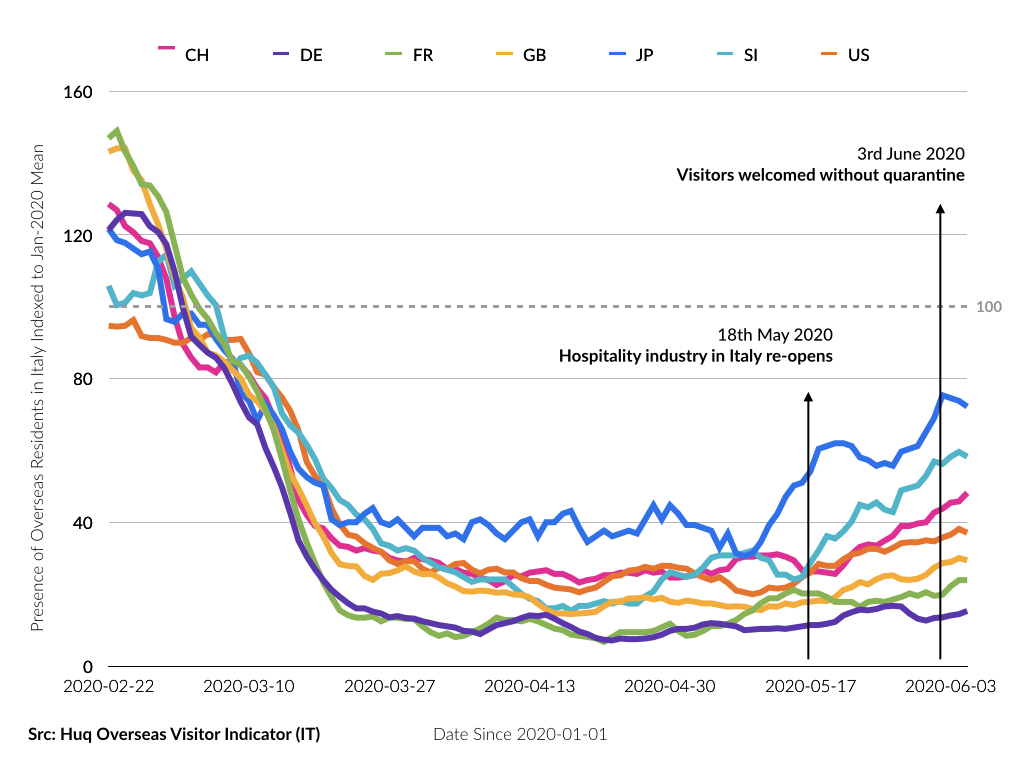 This data suggests that Italy's steps to stimulate tourism has yet to really take hold as confidence and local travel restrictions remain in place, and that the countries with the greatest rise in recent weeks share borders with the country one might infer that air travel plays a large role in attitudes. With consumers around the world eager to see what international tourism could look like this year, Italy could provide some indication of what might be expected in other parts of the world.
To learn more about the data behind this article and what Huq has to offer, visit https://huq.io/.