On The Basis Of Sex: How Has The Legal Profession Changed?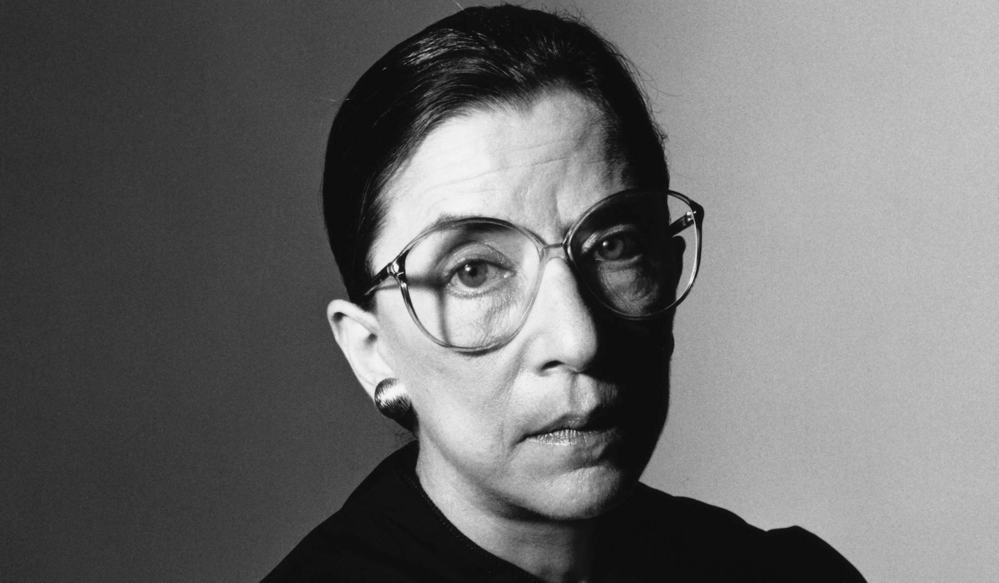 As the country mourns the passing of Ruth Bader Ginsberg, we remark on the influence she had on gender equality for all Americans. This influence was perhaps most pronounced in her own profession.
Check out the changes over time in the legal profession: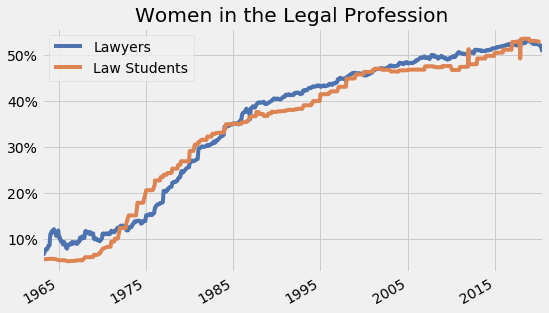 And below are the changes over time for judges and law firm partners: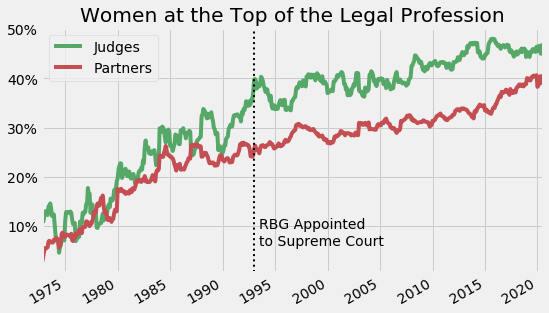 Takeaways:
The legal profession has become, over the last half-century, one of the most egalitarian professions. This is an enormous difference from when RBG was famously one of only 9 women in her Harvard Law School class.
Women have also been rising up the ladder in both the public and private sectors, becoming judges and partners at much higher rates. While much improvement has been made, there is still some disparity at the highest levels of the profession.
Interestingly, before RBG was appointed to the Supreme court in 1993, women were becoming judges and partners at comparable rates. After her appointment, the rate of female judges has increased above partners.
To learn more about the data behind this article and what Revelio Labs has to offer, visit https://www.reveliolabs.com/.