Industrial, Apartment Drive US Price Gains; Retail Sinks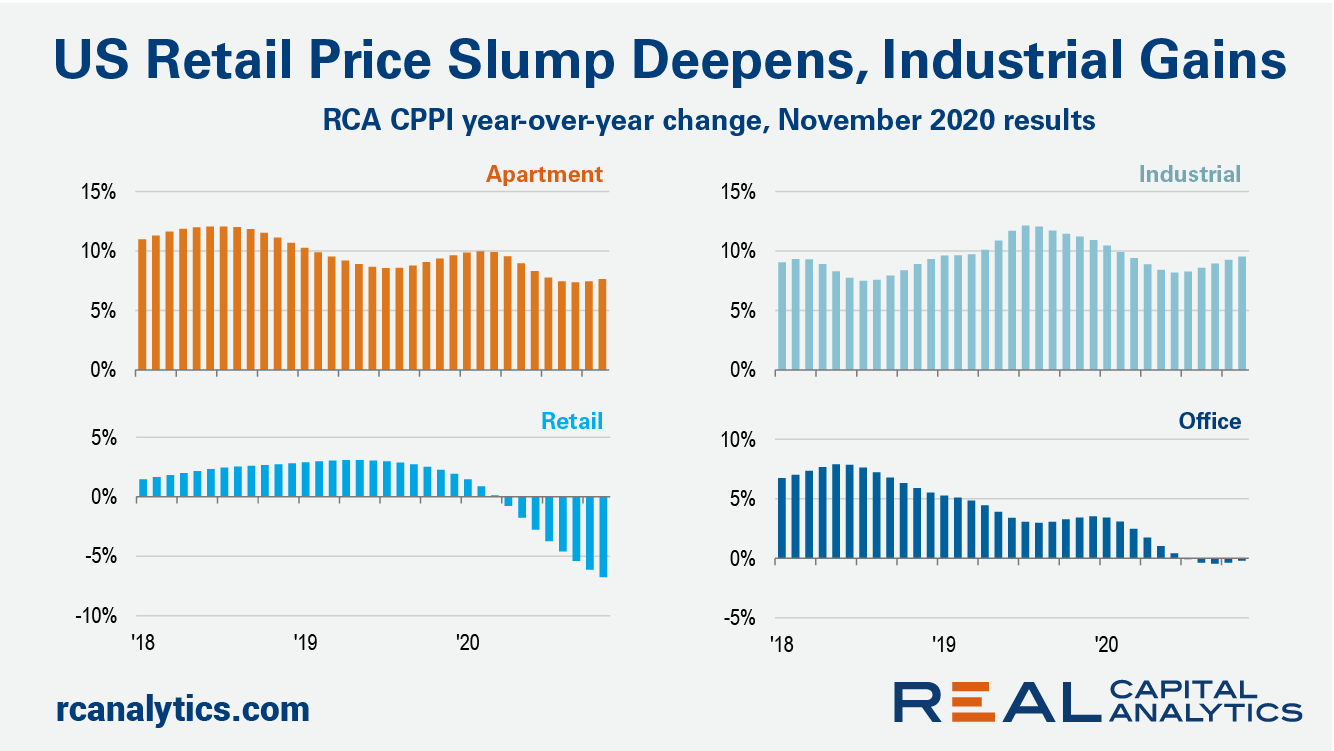 The U.S. national rate of commercial property price growth rose in November at the fastest annual clip since the beginning of the pandemic on the back of continued strong industrial and apartment price gains. The US National All-Property Index increased 5.7% from a year ago, the latest RCA CPPI: US summary report shows. In the retail sector meanwhile, the slump in prices deepened.
Industrial prices nearly broke back into a double-digit year-over-year growth range, climbing 9.5% in November. Although deal volume has fallen in the logistics sector this year, there is still an appetite for these properties and that demand has driven price growth in the sector.
Industrial property sales volume for the year through November is down 26% compared with the same period in 2019. That's the shallowest drop among the major income-producing property types during the pandemic year, as shown in the latest edition of US Capital Trends, also released this week.
To learn more about the data behind this article and what Real Capital Analytics has to offer, visit https://www.rcanalytics.com/.