Jobs Recap: January 2021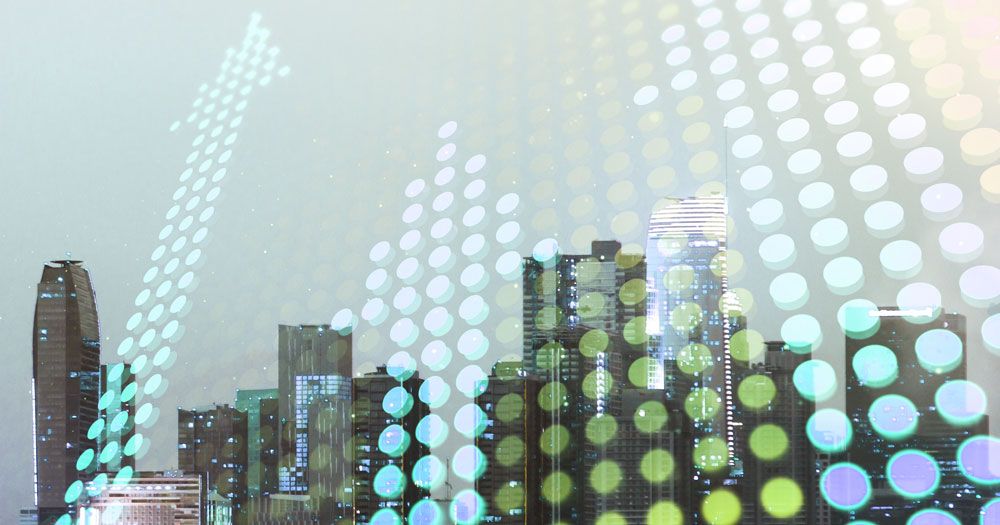 The January Jump
We start the year on a familiar trajectory with job listings increasing in the month of January, just as they did last year. (Here's hoping this is where the similarities to 2020 end.) Nationwide, job listings are up 4.6% overall, with created job listings up 17.8%.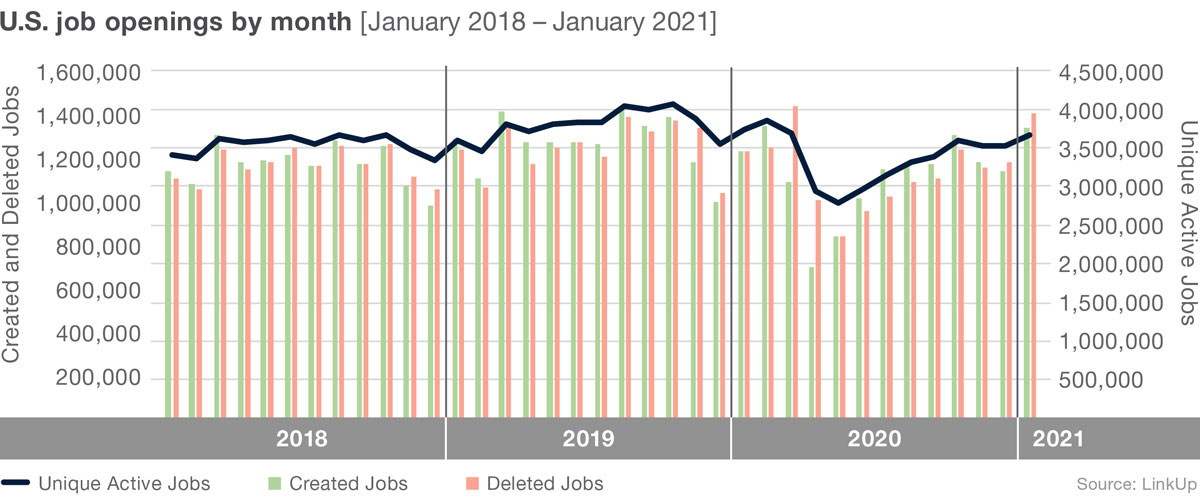 January saw an impressive 82% of states' job listings grow, with the most substantial increases in Alabama (9.73%), Alaska (8.55%), and Texas (8.44%). States with the most decline in job listings last month were Maine (-13.79%), Montana (-7.25%), and Vermont (-3.64%).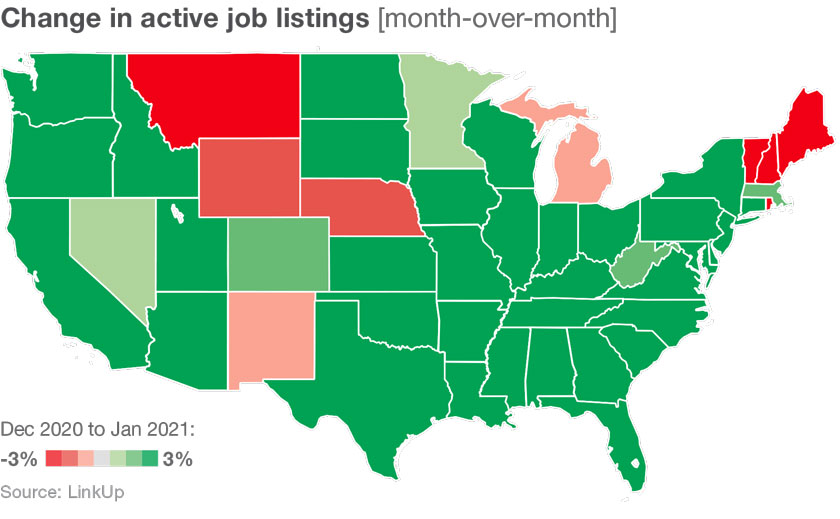 Examining occupations, we see several that stood out in our 2020 Jobs Report also performed strongly in January. Farming, Fishing and Forestry Occupations showed strong growth last year, and continued their climb with a 17% increase last month. Life, Physical, and Social Science Occupations were up 10.36% in January, continuing the growth they experienced in 2020.
Notably, some occupations that were on the bottom of the list in 2020 have started to turn around with Legal up 16% and Business and Financial Operations up 13% in January.
To learn more about the data behind this article and what LinkUp has to offer, visit https://www.linkup.com/data/.