Weekly Unemployment Claims Surpass Economist Expectations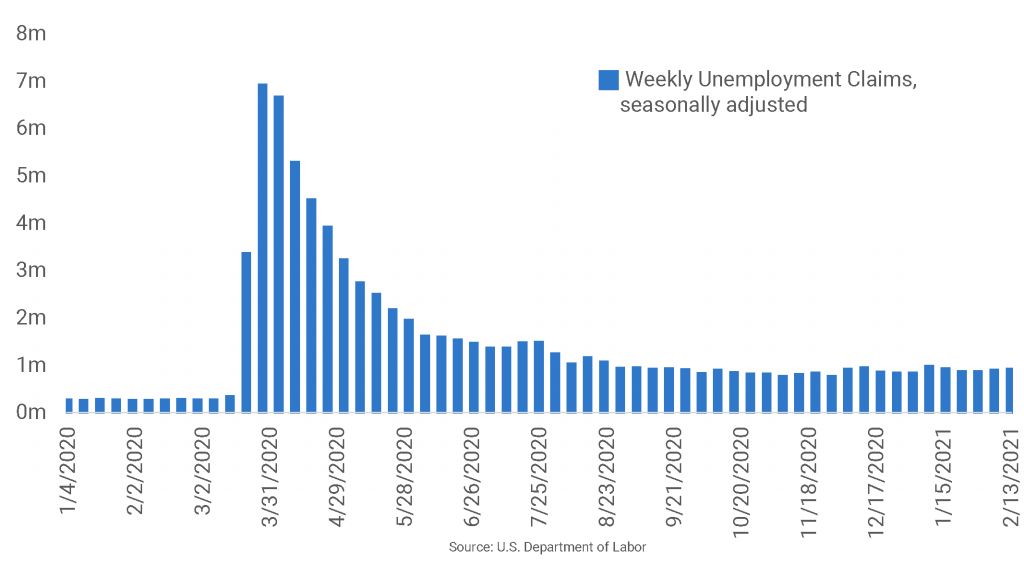 Even as the economy is showing signs of slow improvement, unemployment insurance claims climbed to a four-week high. During the week-ending February 13 (the most recent reporting period), a total of 861,000 Americans filed initial jobless claims, according to the U.S. Department of Labor. That was an increase of 13,000 filings from the previous week's level which was revised up by 55,000, from 793,000 to 848,000 claims. Economists had expected initial jobless claims of less than 775,000 in the week-ending February 13, so the recent numbers were nearly 88,000 higher than projected. Recent filings also marked the 48th consecutive week in which the number of Americans filing for unemployment benefits was worse than at any time during the Great Recession. In the worst of that economic crisis, 665,000 claims were filed during the week-ending March 28, 2009. Total unemployment claims since the start of the pandemic now top 78.9 million.
To learn more about the data behind this article and what RealPage has to offer, visit https://www.realpage.com/.