Portsmouth Shopping Leads South East England's High Street Recovery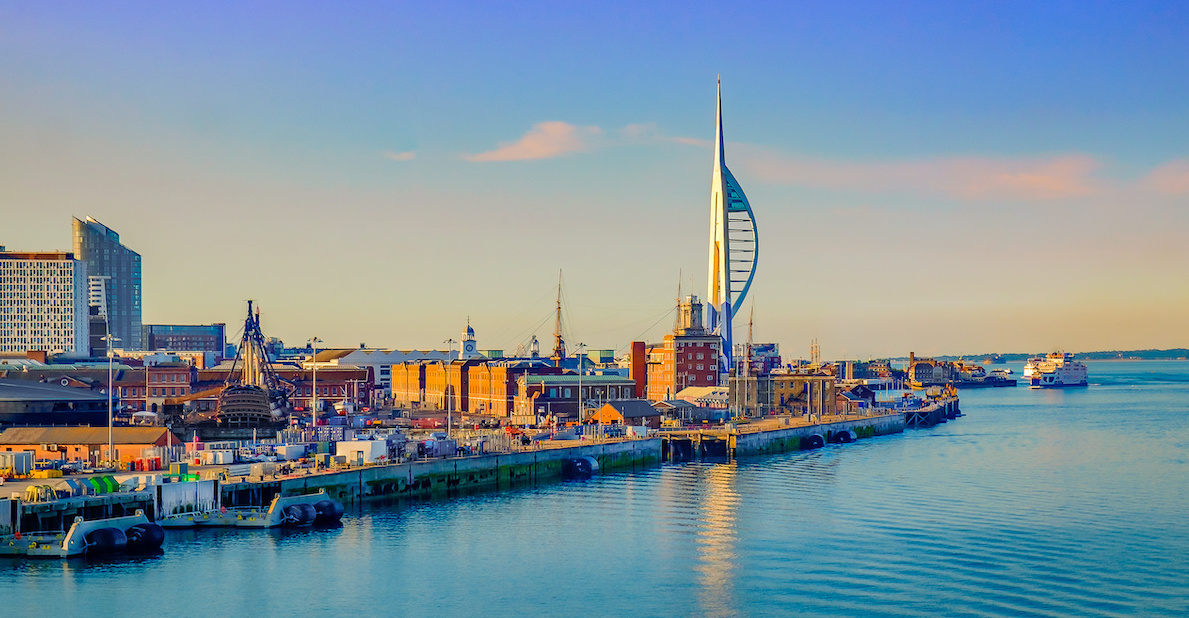 Non-essential retail in Portsmouth was among the busiest in the South East of England after non-essential retail reopened on April 12th, with data from Huq Industries' Community Vision product revealing the cities that bounced back fastest in the first full week.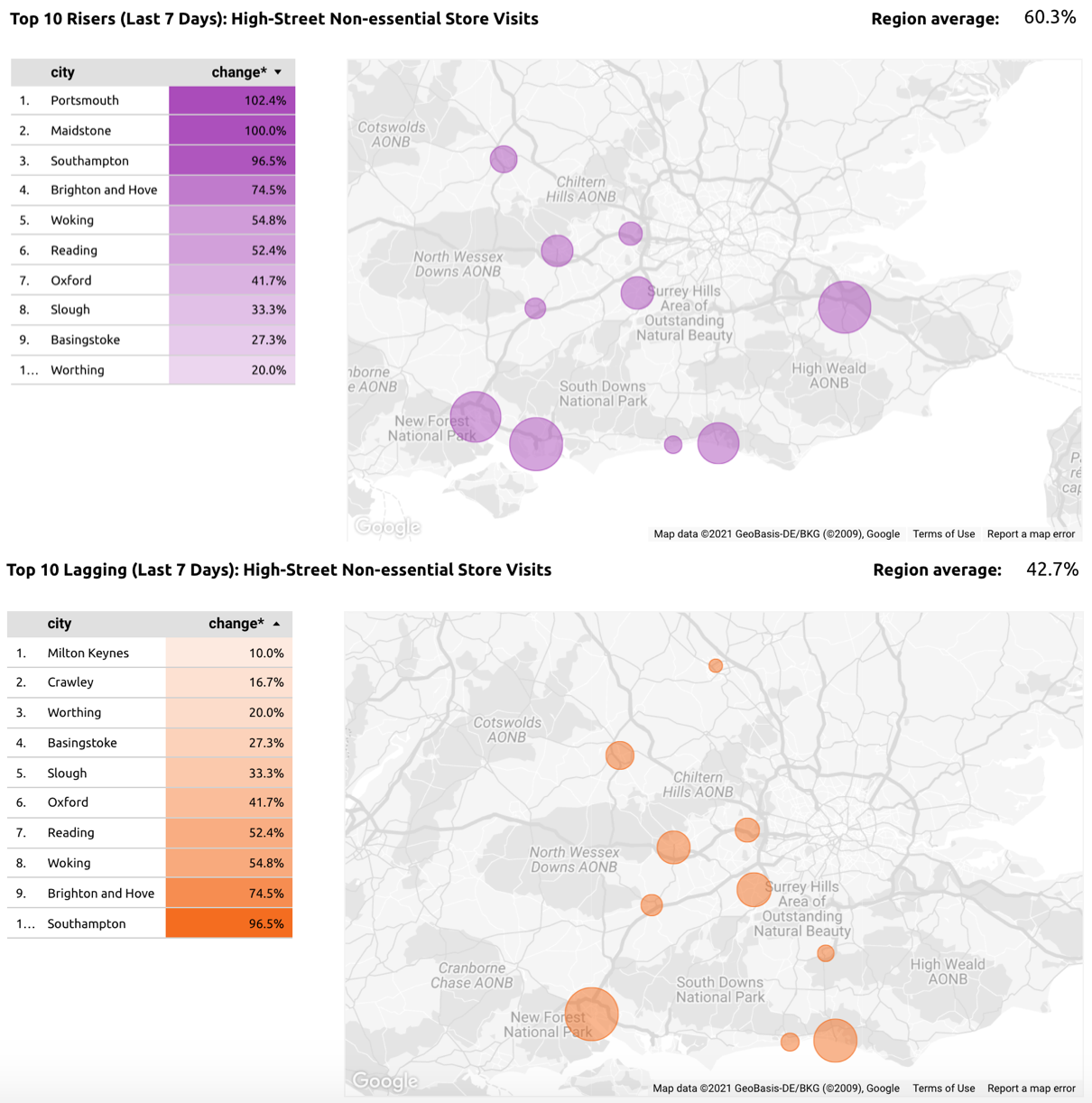 Community Vision, Huq's high-street measurement tool for local Councils, measures footfall, catchments and other essential KPIs in order that towns and cities can follow and optimise the recovery from Covid-19 on a near-realtime basis.
The data shows that high-streets in Bracknell experienced the biggest rise in high-street footfall across the South East, with levels up 70% on the week before – although this doesn't appear to have translated into non-essential retail visits, being absent from the top 10 list of high-streets rebounding after reopening.
Based on the in-store visits measure, which is the most direct reflection of trade, Portsmouth has experienced an impressive 102% surge over the last week – albeit from a low base. By contrast, Milton Keynes and Crawley show some of the quietest high-streets in the South East from a retail perspective, with these two centres experiencing a rise of just 10% and 17% respectively.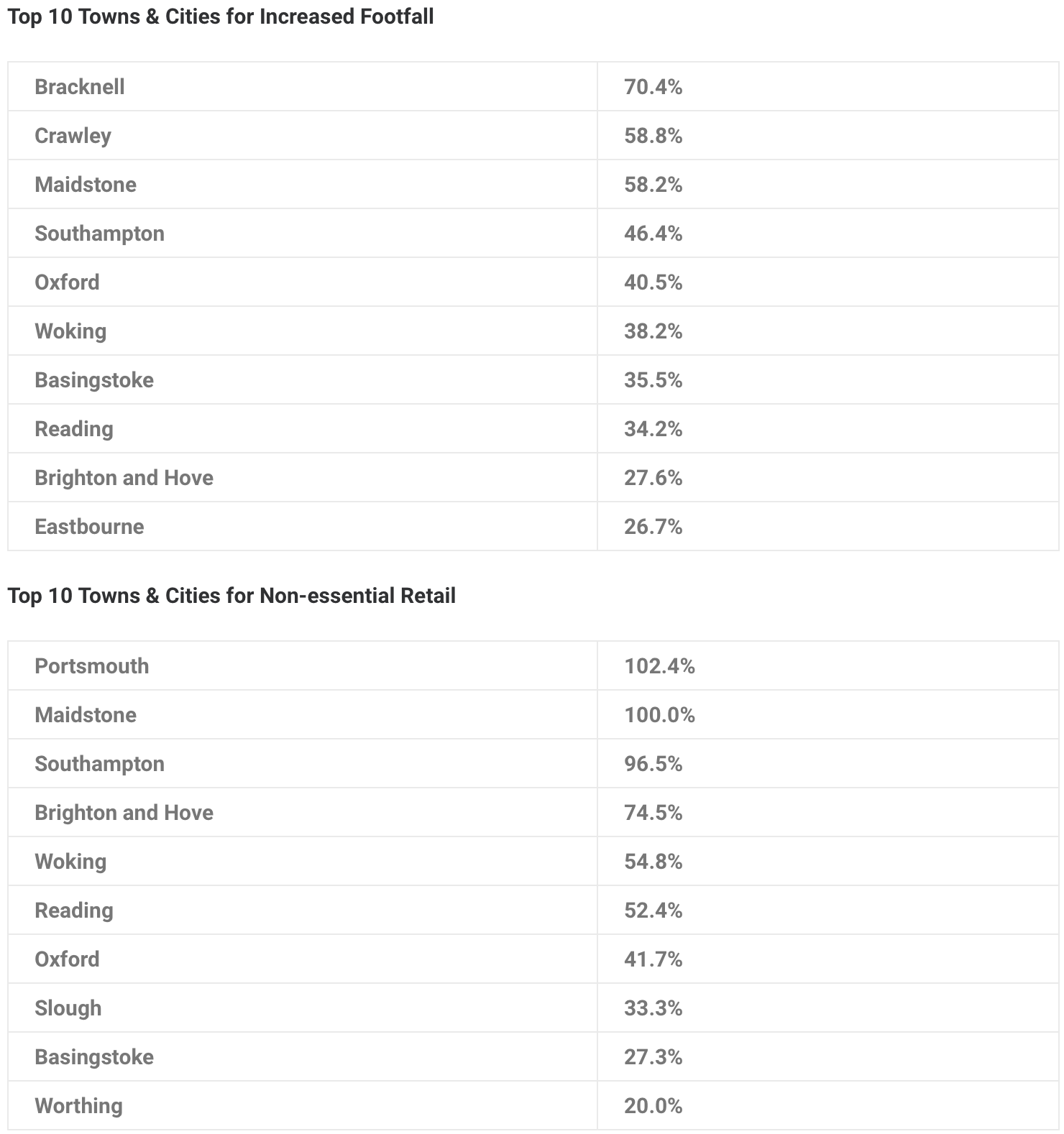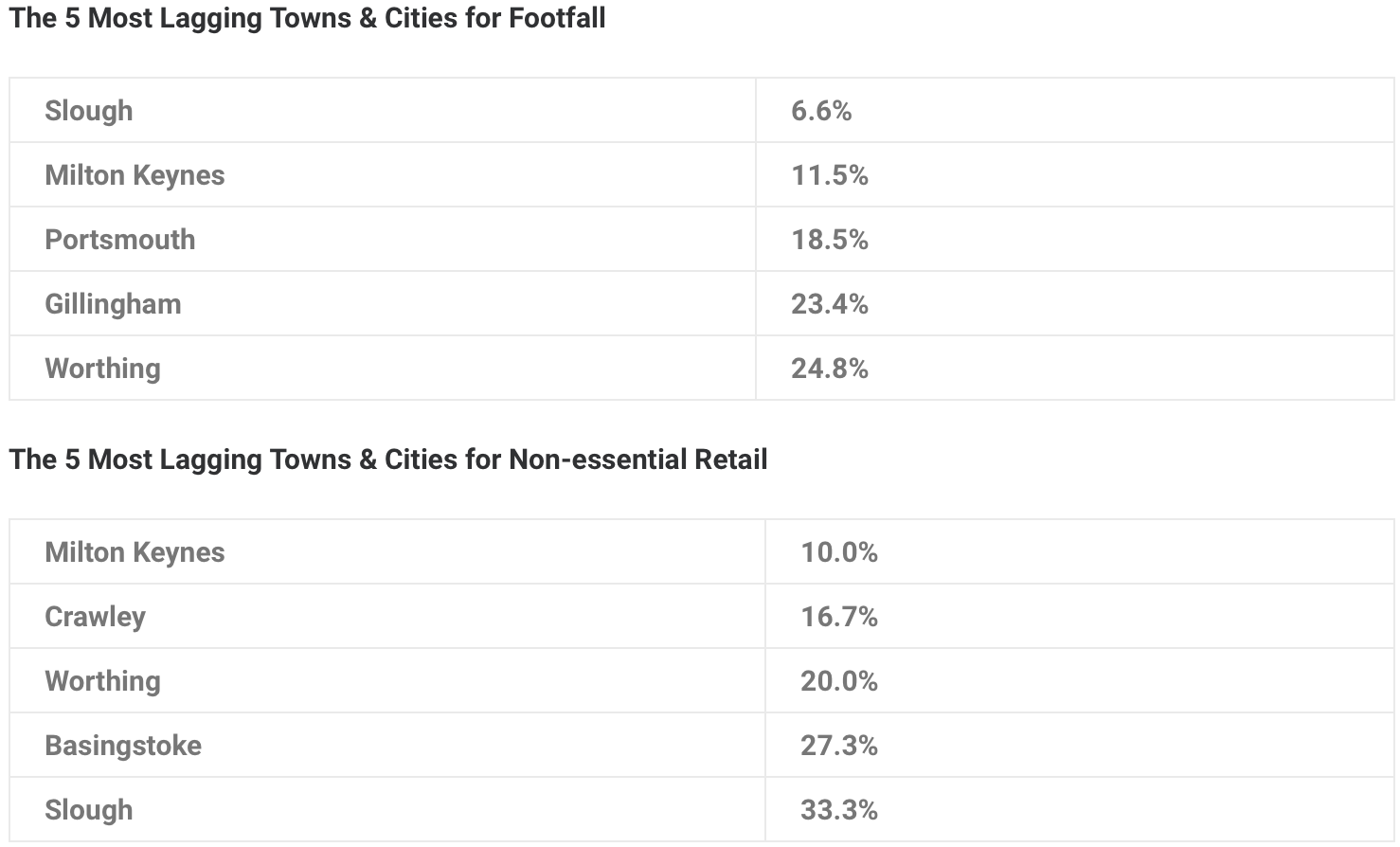 Community Vision is a platform that provides high-street usage insights to public health, town centre managers and economic development officers in local government across the UK. The product offers accurate footfall measurement data for the council area on a daily basis. It also provides breakdown of how that footfall is distributed across the area.
To learn more about the data behind this article and what Huq has to offer, visit https://huq.io/.