Robinhood's Band of Investors Grows During COVID-19 Era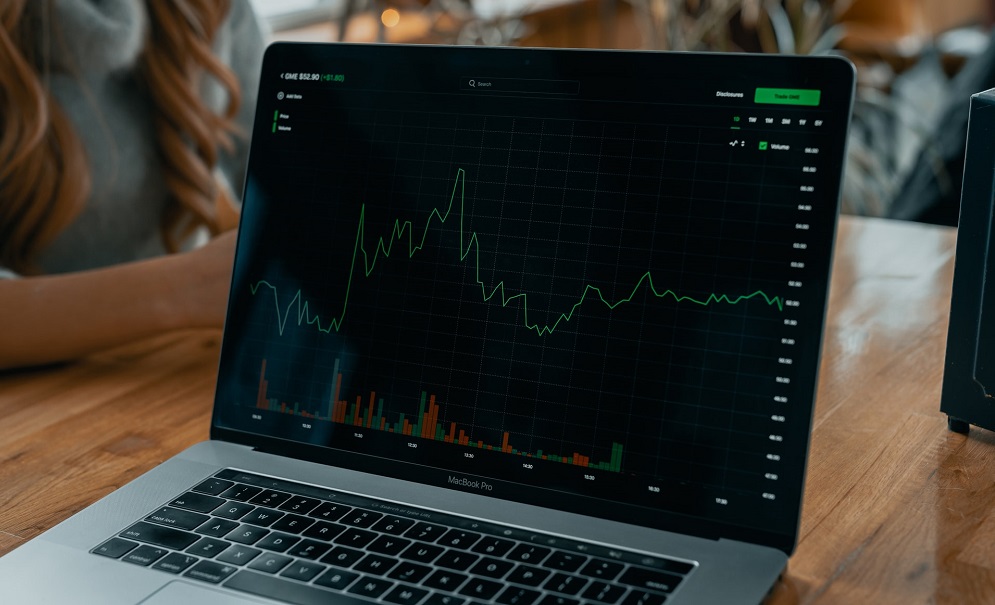 Retail trading has been booming during the pandemic, sending trading volumes to record highs as everyday investors joined in on the historic rally in equities. Momentum has been growing for several years, as the barriers to entry have fallen. App-based brokerages such as Robinhood and Webull have grown in popularity and made investing more accessible through commission-free trades and user-friendly interfaces. Transaction data reveals how trading deposits have grown in the COVID-19 era, as well as how app-based brokerages have performed compared to more established industry competitors.
Retail brokerage deposits surged in 2020
Consumer deposits for retail brokerages have grown significantly since 2019. Among a select group of brokerages, overall deposits increased 283 percent between January 2019 and March 2021. All of the brokerage firms in our analysis (Fidelity, TD Ameritrade, Robinhood, and Webull) exhibit the same growth patterns, with significant spikes in March 2020 and January 2021 during periods of heightened market activity.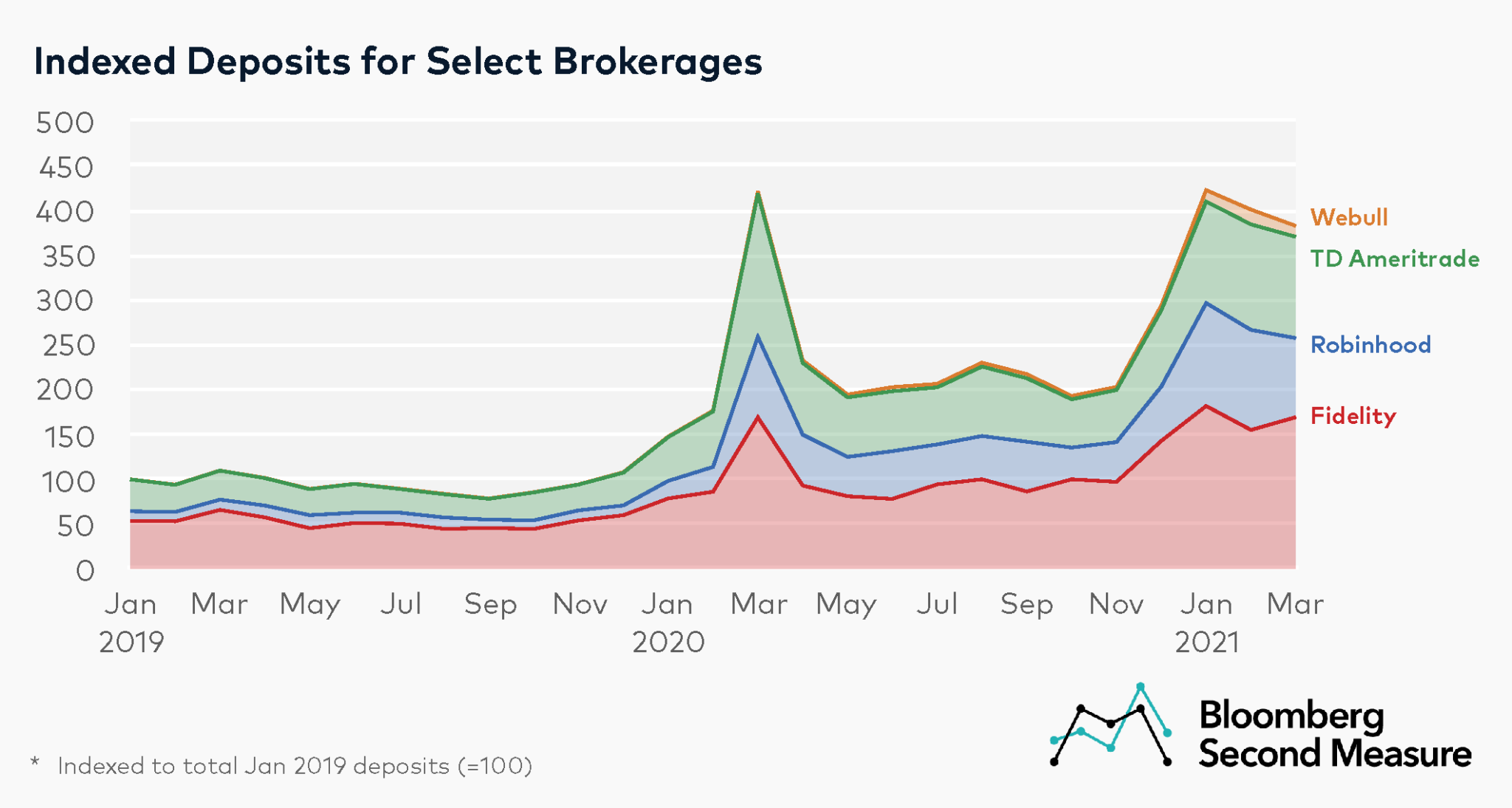 Robinhood has grown quickly over the past two years. In January 2019, Robinhood represented 11 percent of deposits in this competitive set of brokerages, while TD Ameritrade represented 36 percent of deposits. By March 2021, Robinhood grew to 23 percent of deposits compared to 30 percent for TD Ameritrade. That same month, Robinhood confidentially filed its Form S-1 with the SEC in preparation for an initial public offering. Webull, another app-based brokerage, has also grown in size during this period, from under 0.1 percent in January 2019 to 3 percent in March 2021.
Robinhood leads the pack in terms of customer count
Robinhood may not be the largest broker by deposits, but it has by far the most customers among our chosen competitive set. The number of Robinhood customers who made a deposit each month grew 378 percent between January 2019 and March 2021, compared to 145 percent for Fidelity and 216 percent for TD Ameritrade during the same period.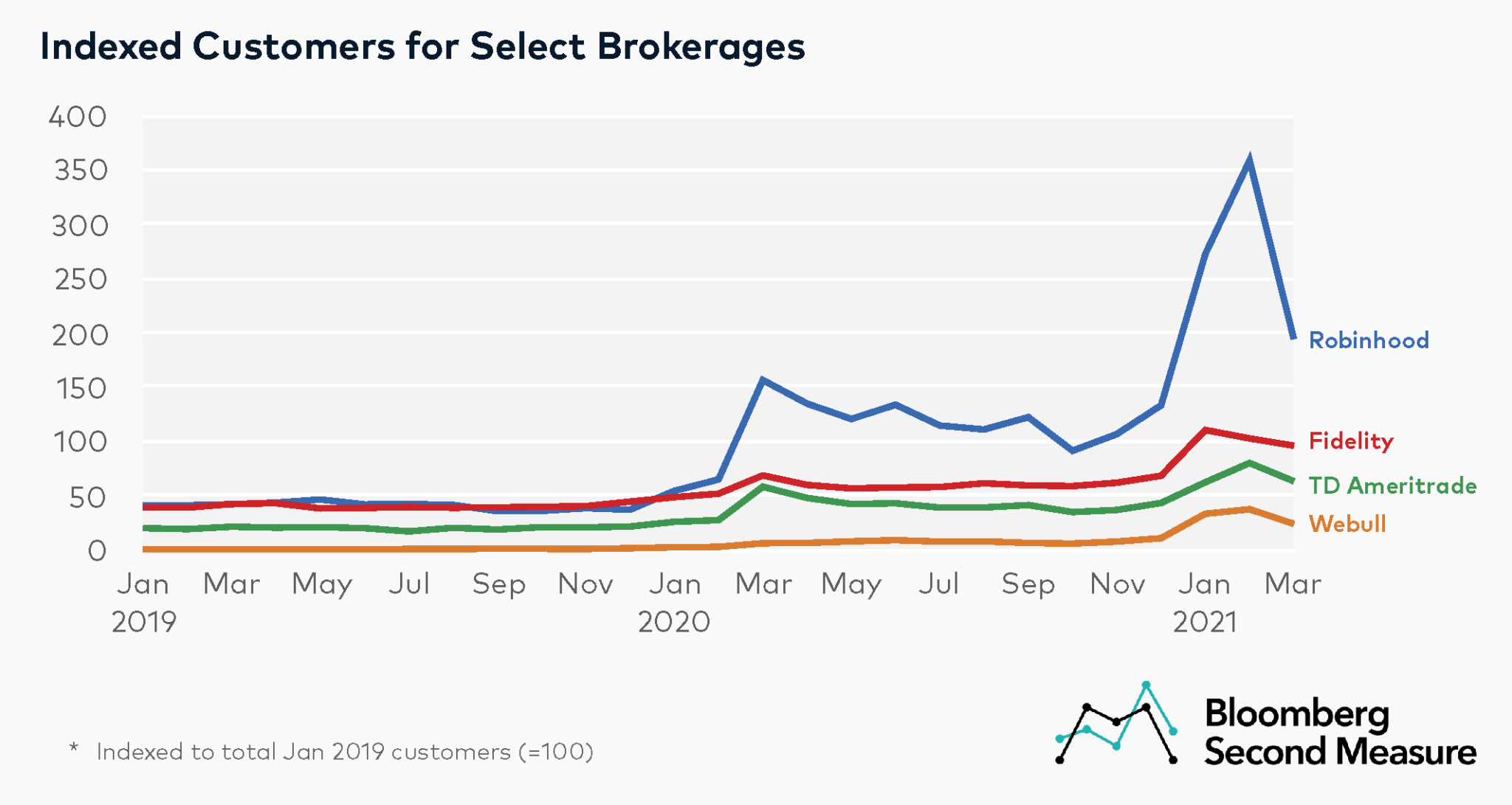 Webull was founded in 2018 and is the youngest company in the competitive set. While it is currently the smallest, its customer base is growing quickly, with a 123 percent increase in monthly depositing customers from November 2020 and March 2021 alone.
Webull customers make bigger deposits, but Robinhood customers deposit more frequently
While Robinhood and Webull are both app-based brokerages, their customers exhibit different behaviors. Webull customers have a much larger average deposit size compared to Robinhood customers. In March 2021, the average deposit value was $656 at Webull compared to $361 at Robinhood. The biggest gap in average deposit value occurred in September 2020, when Webull had an average deposit value of $1077, compared to $477 for Robinhood.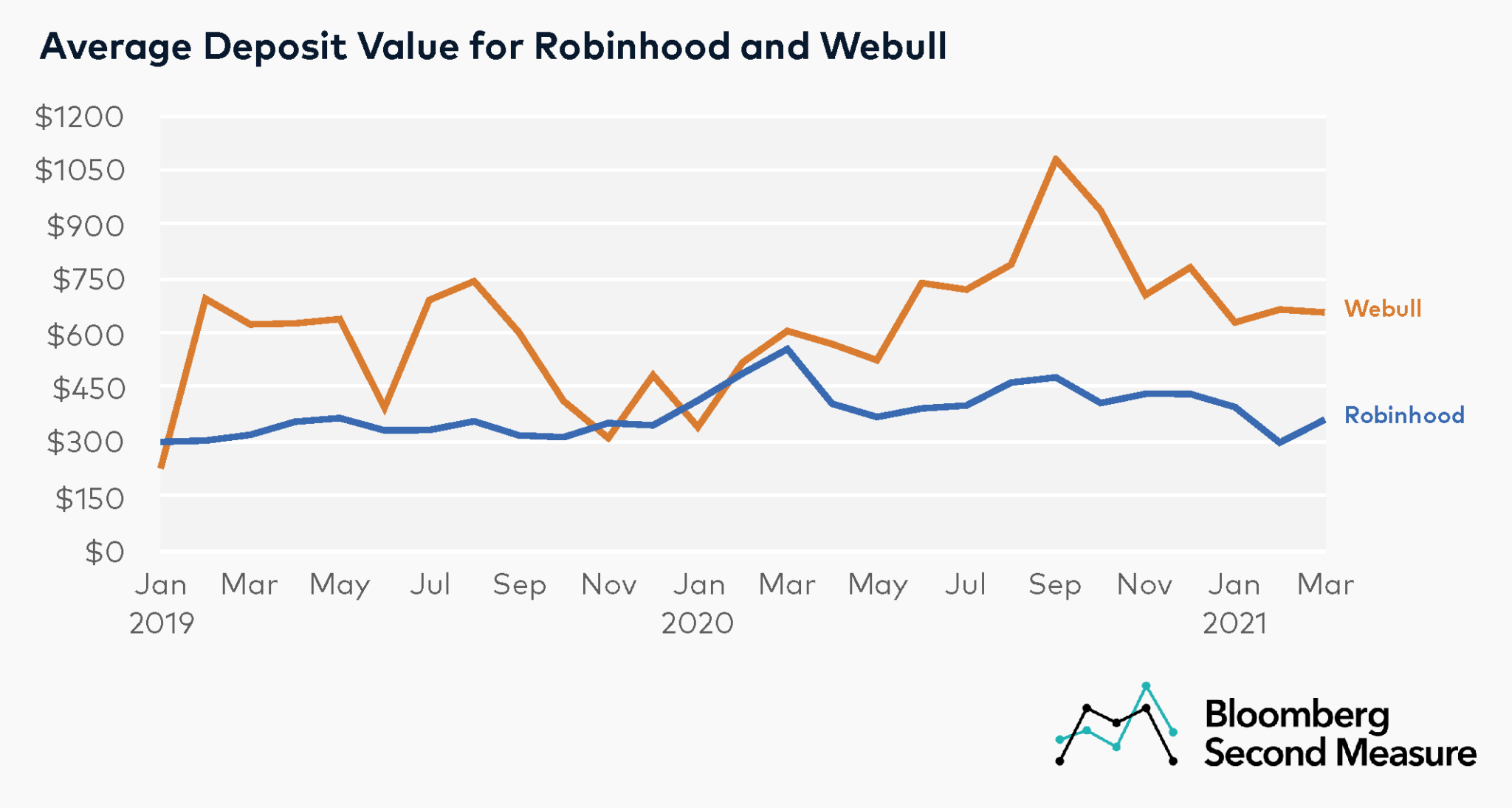 However, Robinhood customers deposit more frequently, with the gap widening in recent months. In July 2020, the average Robinhood customer made 2.8 deposits, while the average Webull customer made 2.0 deposits. However, in March 2021, the average Robinhood customer made 3.6 deposits that month compared to 2.2 for the average Webull customer.
To learn more about the data behind this article and what Second Measure has to offer, visit https://secondmeasure.com/.