Fall 2021 Student Housing Occupancy Leaders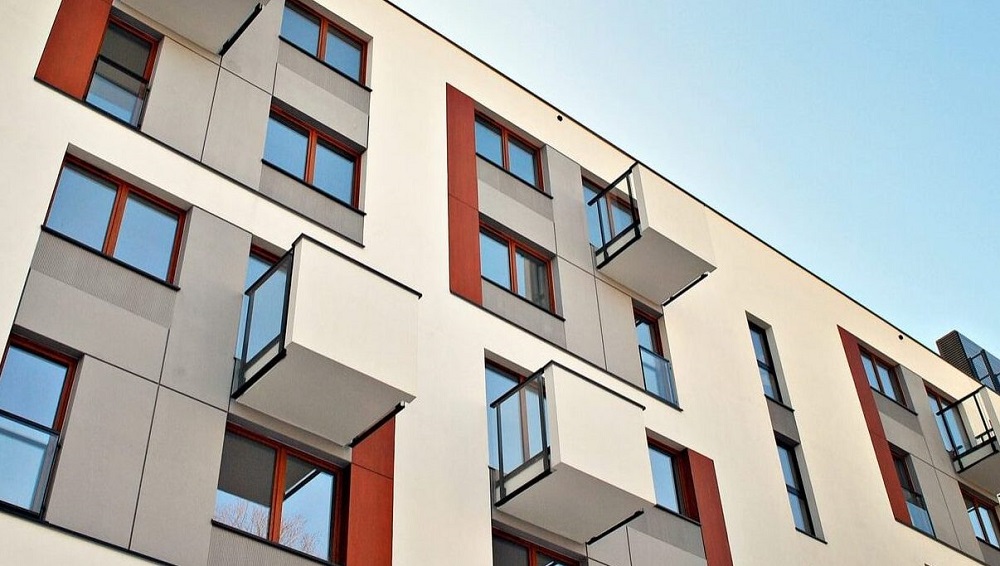 Some universities across the U.S. apartment market ended the Fall 2021 pre-lease season on a very high note.
Student housing product across the U.S. ended the Fall 2021 pre-lease season in solid form, reaching the highest occupancy rate in years. Across the core 175 universities tracked by RealPage, average September occupancy hit 94.1%.
Boosting the overall September occupancy, many schools claimed marks at or above the very tight 99% mark. Nearly 20% of the RealPage 175, or about 34 schools, had September occupancy rates at or above 99%.
The 34 schools that claimed the highest September occupancy rates in the nation had a few commonalities. These schools tended to have higher-than-average rent growth, with only a couple of exceptions.
Fall 2021 Occupancy Leaders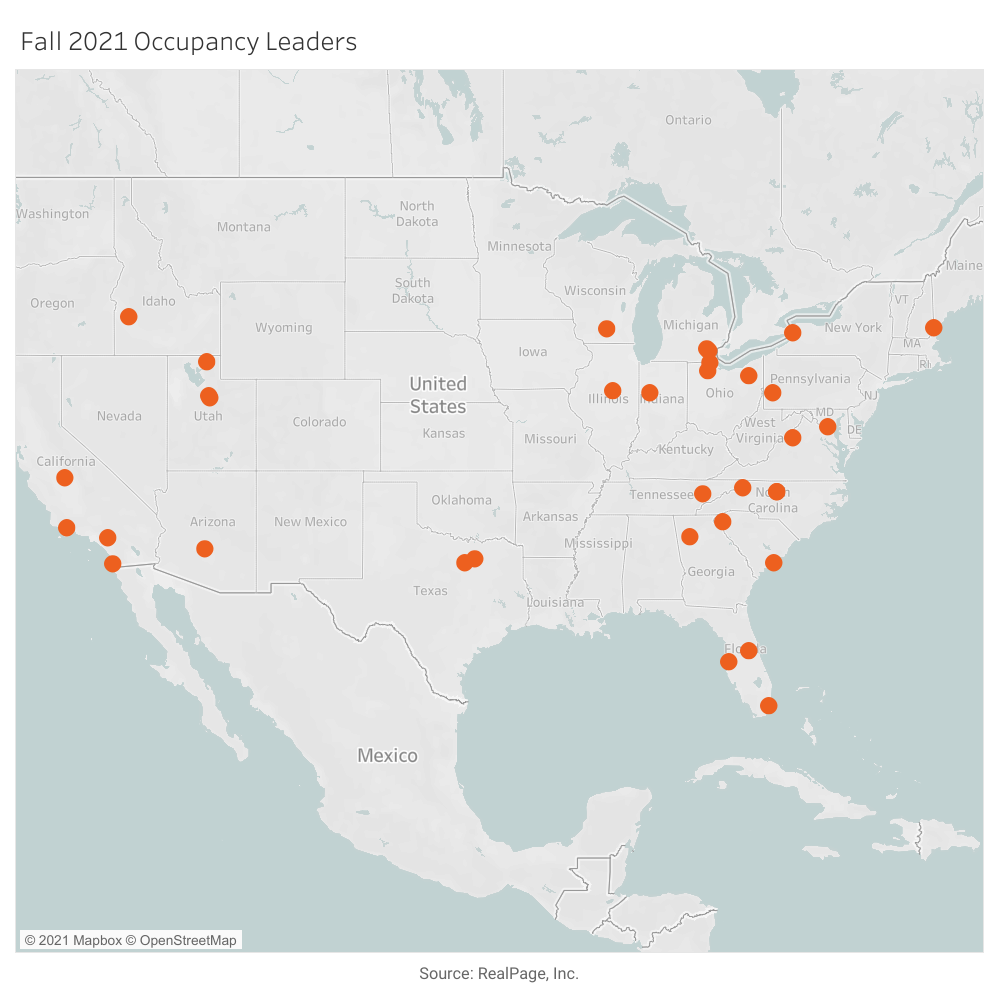 Geographically, these schools are concentrated mostly in the eastern half of the country, especially in the Southeast and in Midwest states like Illinois, Wisconsin and Indiana. With just a couple exceptions (such as in San Diego and Miami), the list of occupancy leaders includes schools in smaller college towns and where student housing faces less competition from conventional or student competitive product.
The 13 schools that had 100% occupancy in September spanned the nation from the State University of New York at Buffalo to the University of California, Riverside.
UC Riverside also claimed the highest rent growth among these pre-lease occupancy leaders. Rents at UC Riverside climbed 15% in the year-ending August (which marks the end of the pre-lease season for rent change). A couple factors likely contributed to this rent surge. Rents in the conventional apartment market in Riverside have surged to all-time highs throughout the last year and hit 16.3% in the year-ending August. Conventional occupancy hit 98.4% in August, one of the highest rates on record.
Additionally, UC Riverside announced in March 2021 that it would mostly reopen for in-person classes, around the same time that vaccines became widely available to the public. Preleasing jumped over 15% in both April and May, and over 30% in June. Those major jumps made for tight pre-lease occupancy by July, allowing operators to push rents for the few remaining beds.
A trio of Utah universities – Utah Valley, Brigham Young and Utah State – all reported higher than average rent change to compliment full or basically full September occupancy. This isn't too surprising, as Utah schools, with their affordable rents and steady enrollment growth, generally report above average fundamentals and Fall 2021 was no exception.
Bowling Green State in Ohio, the University of Pittsburgh in Pennsylvania and Purdue in Indiana all reported 100% occupancy and rent growth above 6% in August.
To learn more about the data behind this article and what RealPage has to offer, visit https://www.realpage.com/.