Worldwide digital games market: May 2020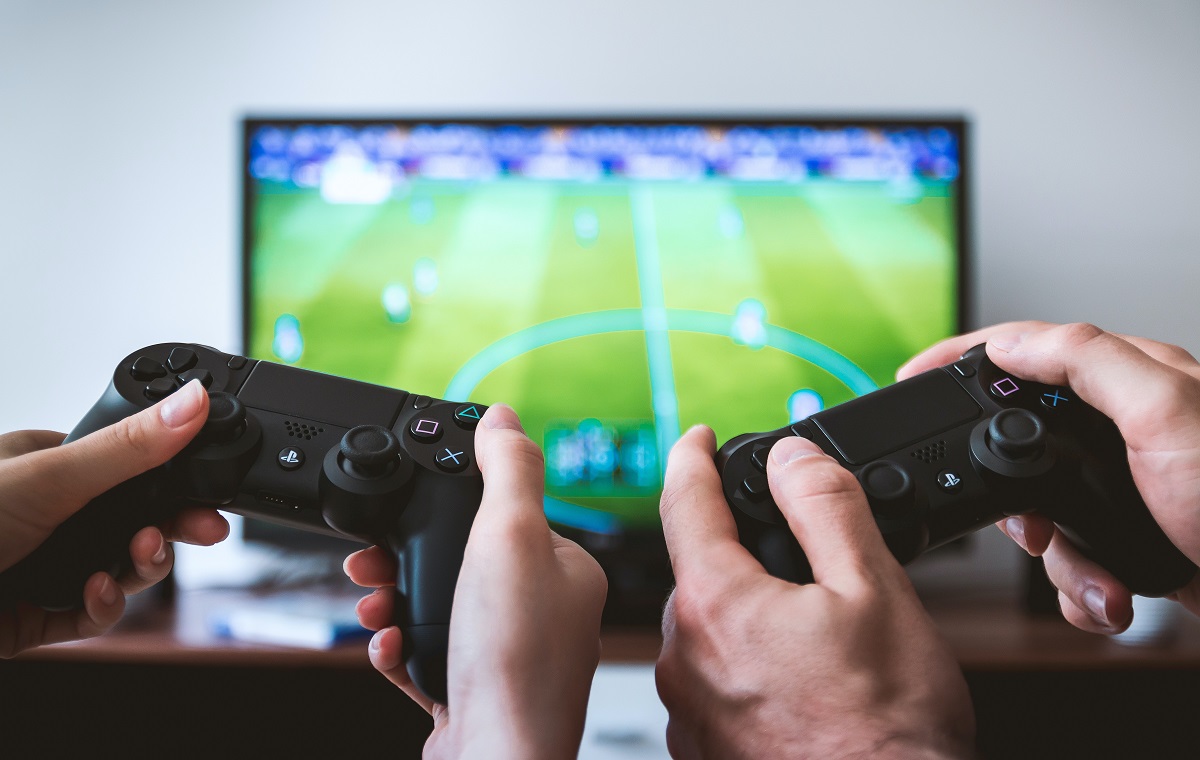 Digital games revenue totaled $10.2B in May, down 3% from April's record-breaking total of $10.5B. Games continued their lucrative streak in May even though the month had few major game releases and an easing of COVID-19 lockdowns. Digital console revenue fell 27% from April to May due to fewer new releases, but a 3% growth in mobile earnings offset this gap. Overall spending was still up 14% over May 2019 ($8.9B), with PC up 8%, mobile up 14% and console up 23%.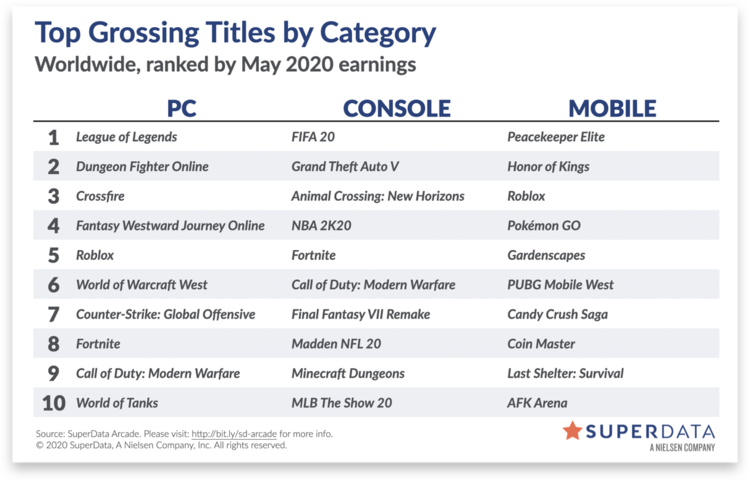 A free giveaway of Grand Theft Auto V on the Epic Games Store caused PC player numbers to jump 245% from April to May. Launched seven years ago, the title continues to be a major draw, and the traffic from the promotion crashed the Epic Games Store. PC player numbers were only a quarter lower than the console version and PC revenue more than doubled as players purchased in-game content. Despite the surge in revenue, however, the console version continues to outearn its PC counterpart 4-to-1.
Sid Meier's Civilization VI, another Take-Two Interactive title, was also given away for free on the Epic Games Store and PC player numbers surged 477%. PC revenue grew by 52% thanks to the promotion and the release of new in-game content, including a season pass.
May's biggest new release, Minecraft Dungeons, attracted 1.8M players — but elements of its business model limited its revenue potential. The Microsoft title, an action role-playing game (RPG) spinoff, did not earn enough to make it to the top 10 PC games of the month and was only number nine on console. The title had a low upfront price ($19.99), and players on Xbox One and PC did not have to purchase the game directly, since it was available to Xbox Game Pass subscribers.
Peacekeeper Elite from Tencent hit an all-time revenue high and was the highest-earning game overall. The game is a China-localized version of PlayerUnknown's Battlegrounds Mobile, which also hit a revenue high during May and is especially popular in markets like India and Southeast Asia. The success of the titles shows there is strong demand for fast-paced multiplayer titles on smartphones. Gamers in North America and Europe may prefer to play these types of games on PC or console, but mobile is the platform of choice for hardcore gamers throughout much of the world.
Pokemon GO spending rose 60% month-over-month to thanks to a combination of warm weather and even more options for playing at home. Earnings for the game typically rise during the summer months, and May 2020 was no exception. Earnings reached their highest point since September 2019 and were up 45% year-over-year. Due to COVID-19, developer Niantic began selling remote raid passes at the end of April, which allowed players to join in-game battles without the need to travel to certain physical locations.
Counter-Strike: Global Offensive earnings and player numbers fell from an April all-time-high as competing title Valorant prepared to launch. After months of upward momentum, CS:GO revenue shrank by 9% and user numbers fell 6%. During this time, Valorant, the rival tactical shooter from League of Legends maker Riot Games, was in beta and potentially siphoned away CS:GO players.
To learn more about the data behind this article and what SuperData has to offer, visit https://www.superdataresearch.com/.