Majority of U.S. now within 10% of 2019 hotel demand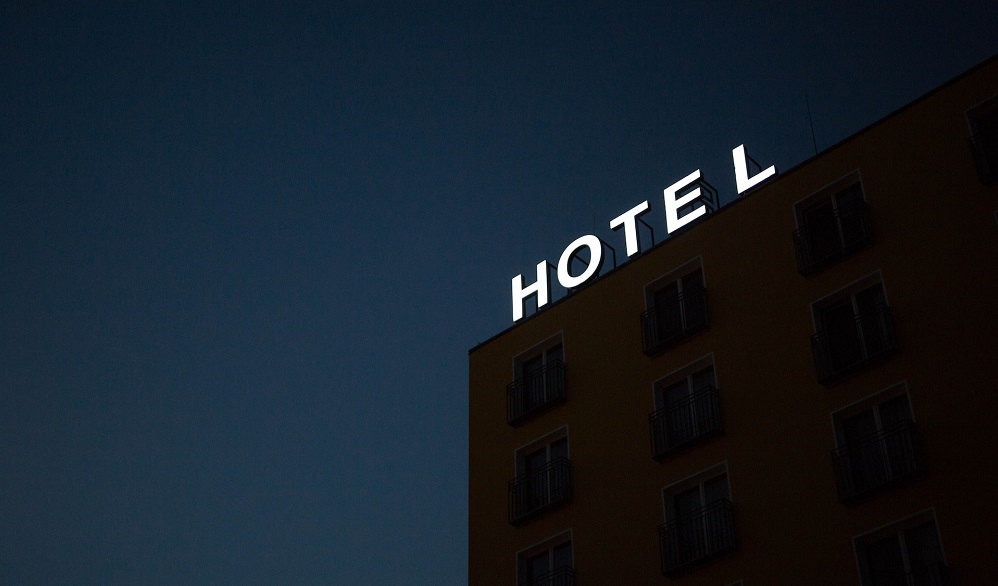 The last four weeks (ending Saturday, 12 June) continued to show a solid return to normalcy as we compare 2021 state-level weekly room demand against the comparable levels from 2019. As a reminder, STR currently benchmarks recent performance against 2019 performance levels rather than a pandemic impacted 2020.
Twenty-six (26) states showed demand totals within a 10% margin of the corresponding period of 2019. Collectively, eight of those states actually sold more rooms for the 4-week period than they did 2019. Demand gains are widespread and, so far in 2021, most states (28) have had at least one week that surpassed a comparable week from 2019.
Hawaii (indexed demand: 78.7) and California (82.0) have shown solid pickup over the last weeks despite more stringent restrictions. Until this week, Hawaii has required pre-travel testing/mandatory quarantines of its outside arrivals. We should expect larger and faster demand gains to both of those key markets in the coming month as both states are lifting their restrictions this week (note: visualized data extends thru last week).
Washington, D.C. continues to show no demand improvements over the past four weeks (37.5 Index). However, New York (63.2 index) and Massachusetts (67.5 index) are making up lost ground from May's update.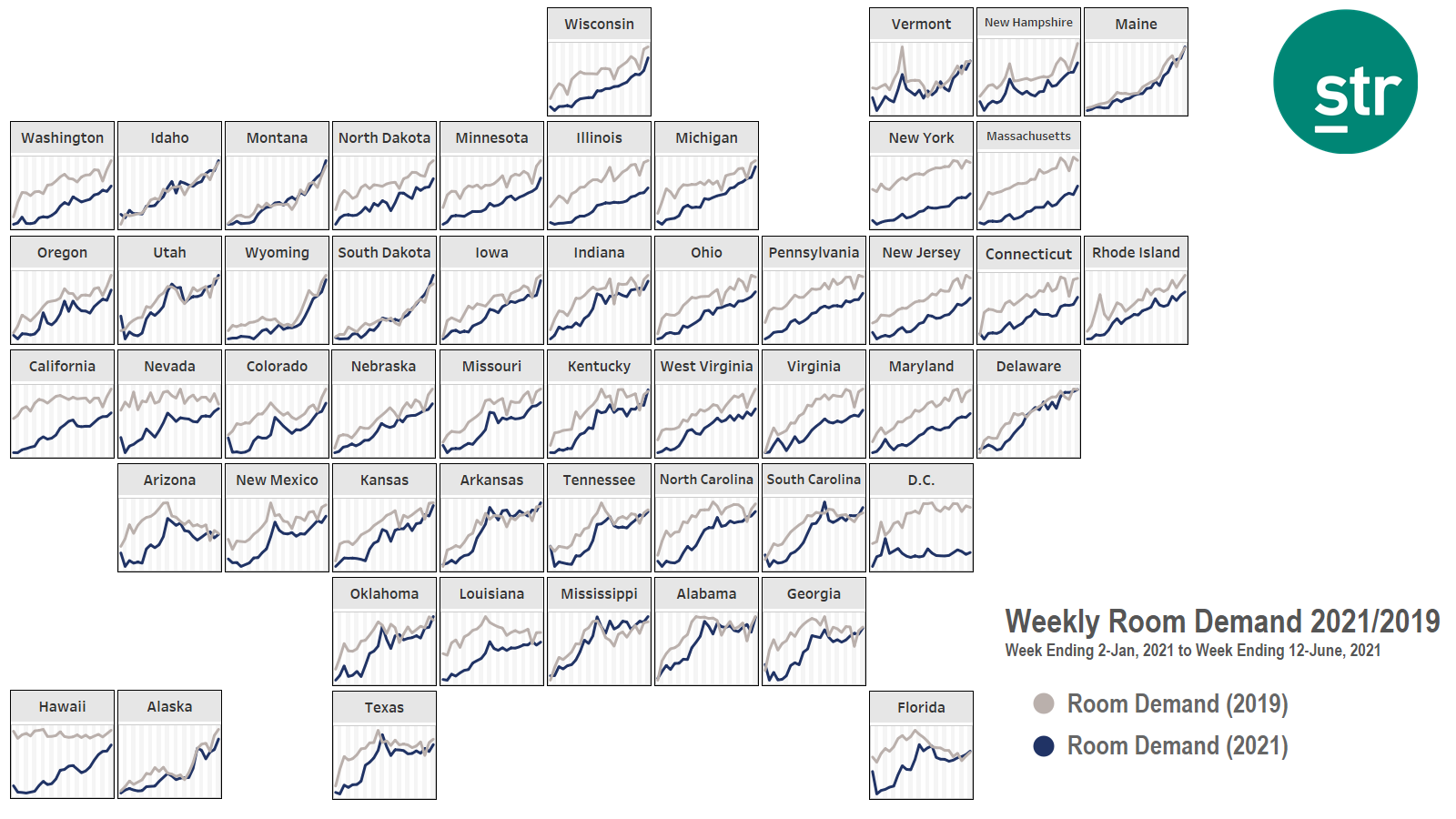 To learn more about the data behind this article and what STR has to offer, visit https://str.com/.