Regional Grocery Chains Staying Ahead of the Competition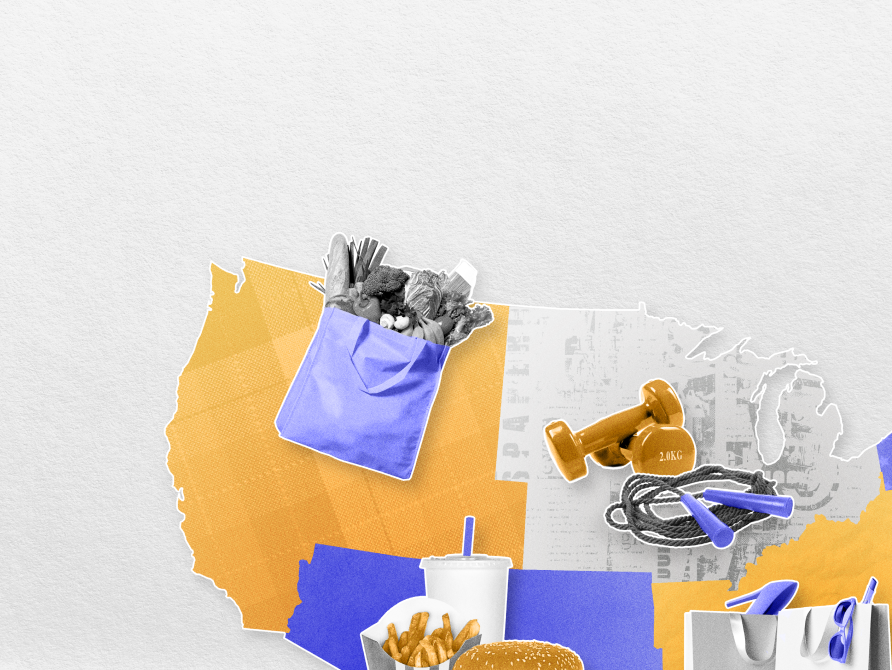 Our latest white paper – 10 Regional Powerhouses to Watch: Top Brands Dominating Local Markets – examines companies across five different retail and retail service categories that are highly successful in their region. Some have expanded – or are planning to expand – into new markets, while others are choosing to focus solely on their current region. But although the different businesses have different approaches to expansion, all these companies have established a strong foothold in their respective markets and are well-positioned for future growth.
Top Regional Grocery Chains
Many retail categories are dominated by large national players, but the U.S. grocery market is relatively fragmented. Regional chains like H-E-B and Food Lion often find success by focusing on the needs of their local customers and by expanding organically.
H-E-B: Cult-like Following Leads to Steady Growth
H-E-B is by far the most popular grocery chain in Texas – in 2022, the chain captured 47.7% of all grocery visits within the state, while Kroger – one of the largest grocery chains in the country – captured 16.5% of the visit share. Against this backdrop, it's no surprise that H-E-B also experienced positive foot traffic growth throughout 2022 compared to 2019. In Q4 2022, the grocer saw 7.0% more visits than three years before, partially thanks to the company's aggressive expansion. In contrast, foot traffic to other grocery stores in Texas increased by just 2.7%.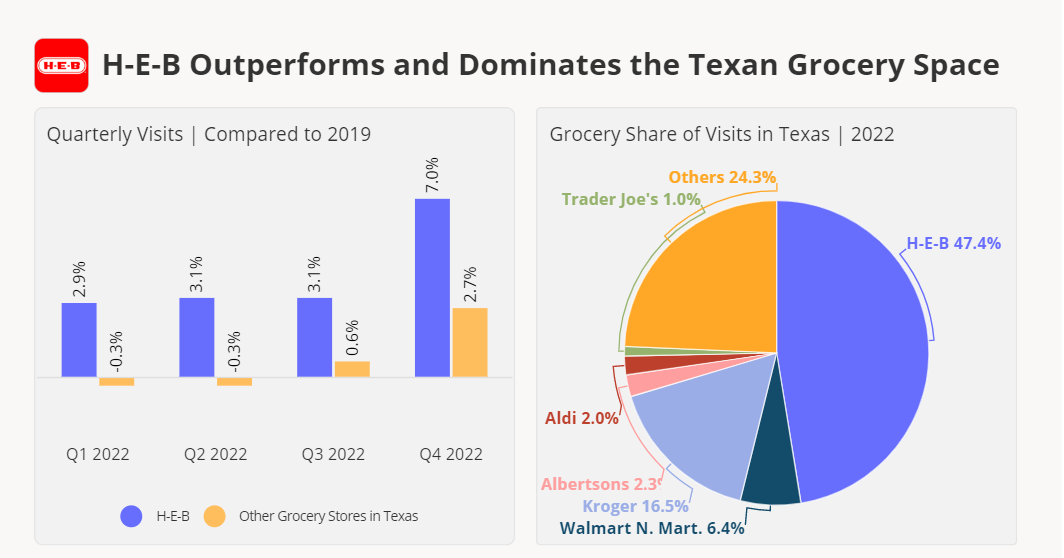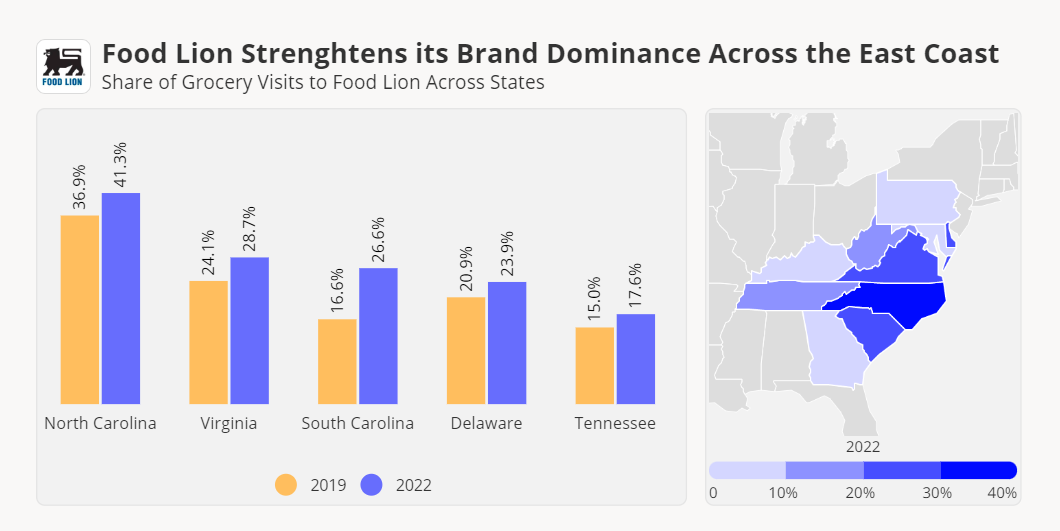 Grocery chains with an established regional presence have demonstrated their ability to adapt to local conditions and navigate the intricacies of regional market dynamics effectively, providing solid footing for national expansion. Investors and stakeholders looking for the next top national brand may want to cast their attention towards companies that have established robust regional roots.
To learn more about the data behind this article and what Placer has to offer, visit https://www.placer.ai/.