COVID-19 is having a disparate effect across the restaurant industry.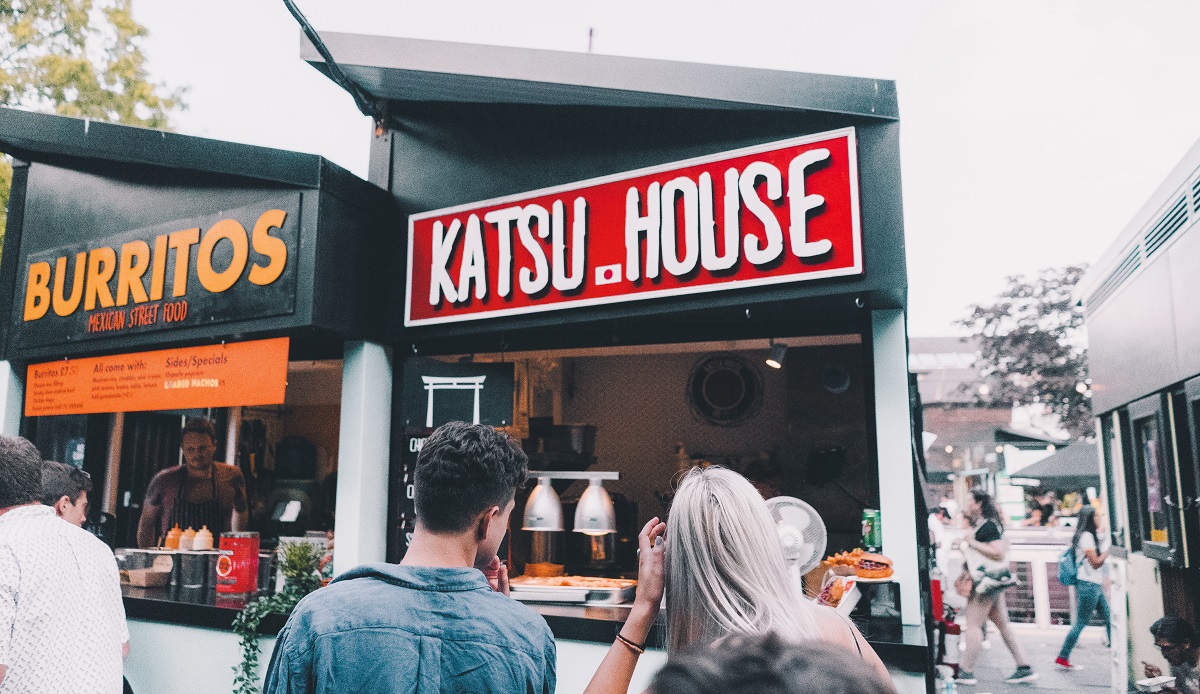 Data Synopsis:
Sales at fast-food and fast-casual restaurants have recovered more rapidly than sales at fine-dining and casual-dining establishments.
Restaurant sales in coastal states have been much slower to recover compared to inland states.
Dig Deeper:
As a result of COVID-19, by mid-March restaurants in most parts of the United States began suspending operations. According to transaction data from 1010data, year-over-year sales in fine-dining, casual-dining and fast-casual establishments quickly plummeted 91%, 77% and 49%, respectively. Fast-food sales were down only 36% as operators were equipped with drive-thrus and relied on delivery and pick-up orders.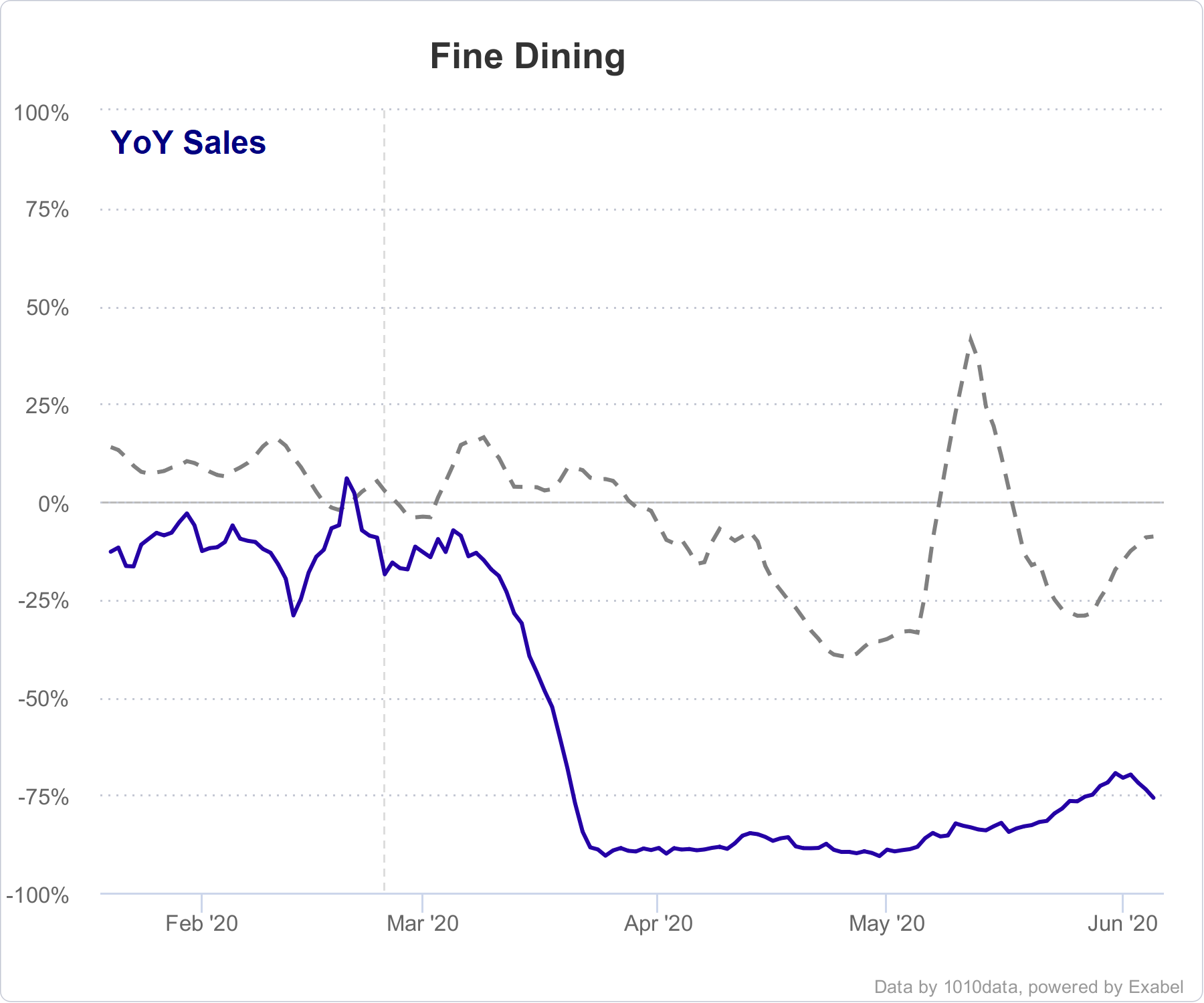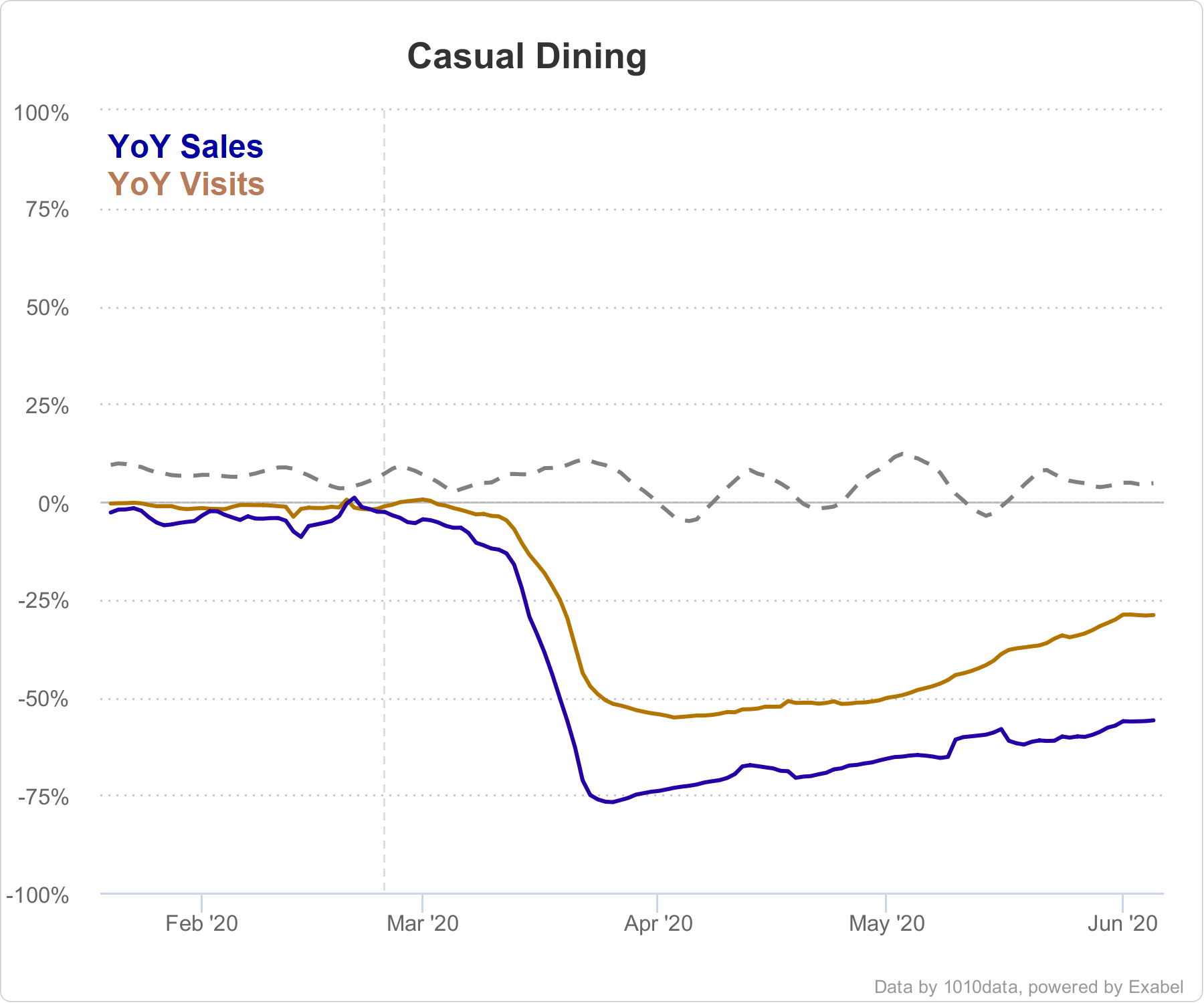 With the pandemic subsiding and governments allowing a return to business, we are witnessing a diverging recovery. As of early June, with the re-opening of most states and the adjustment to pick-up orders and delivery, fast-food and fast-casual restaurants have seen sales recover to 88% and 78% of last year's levels, respectively.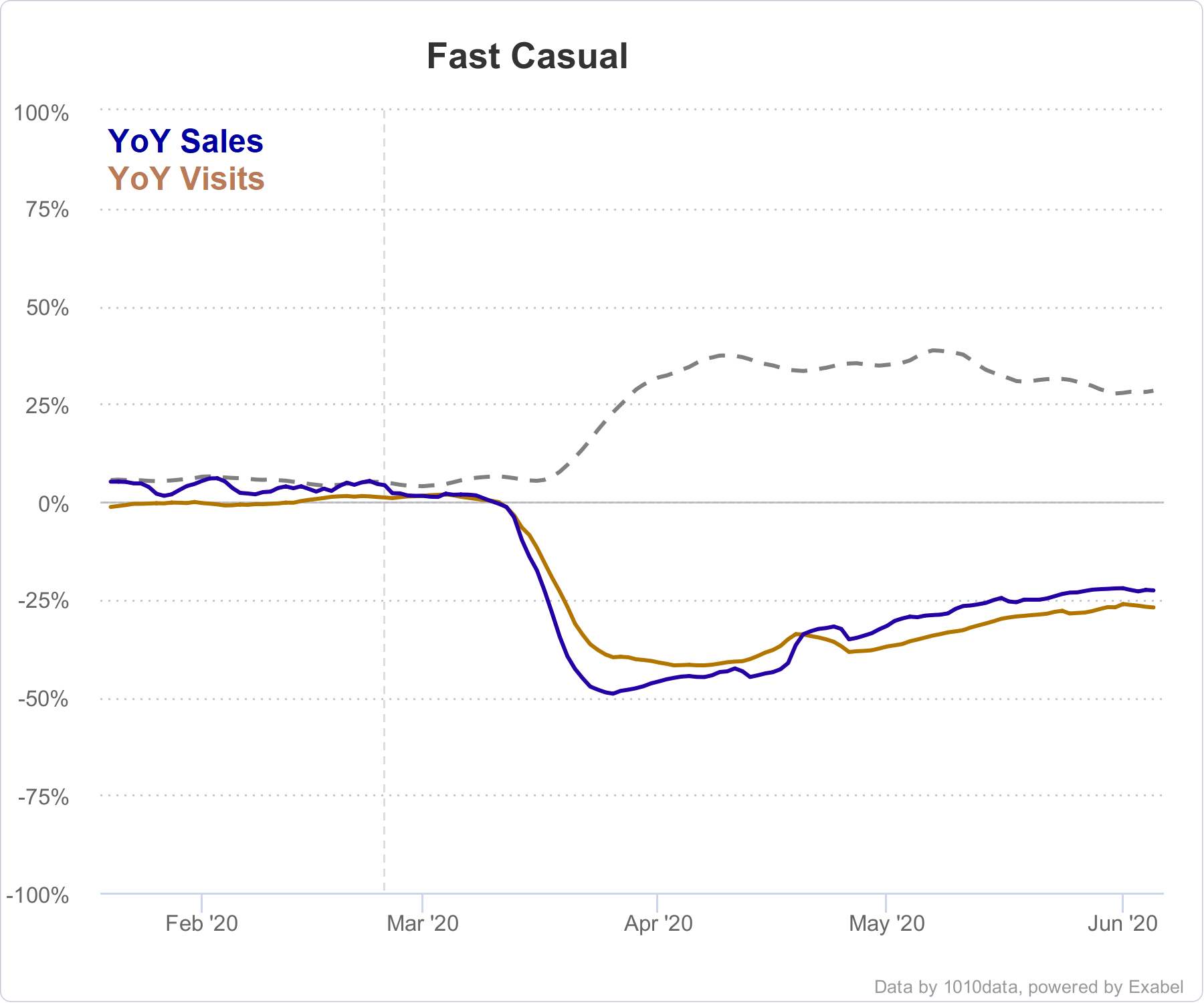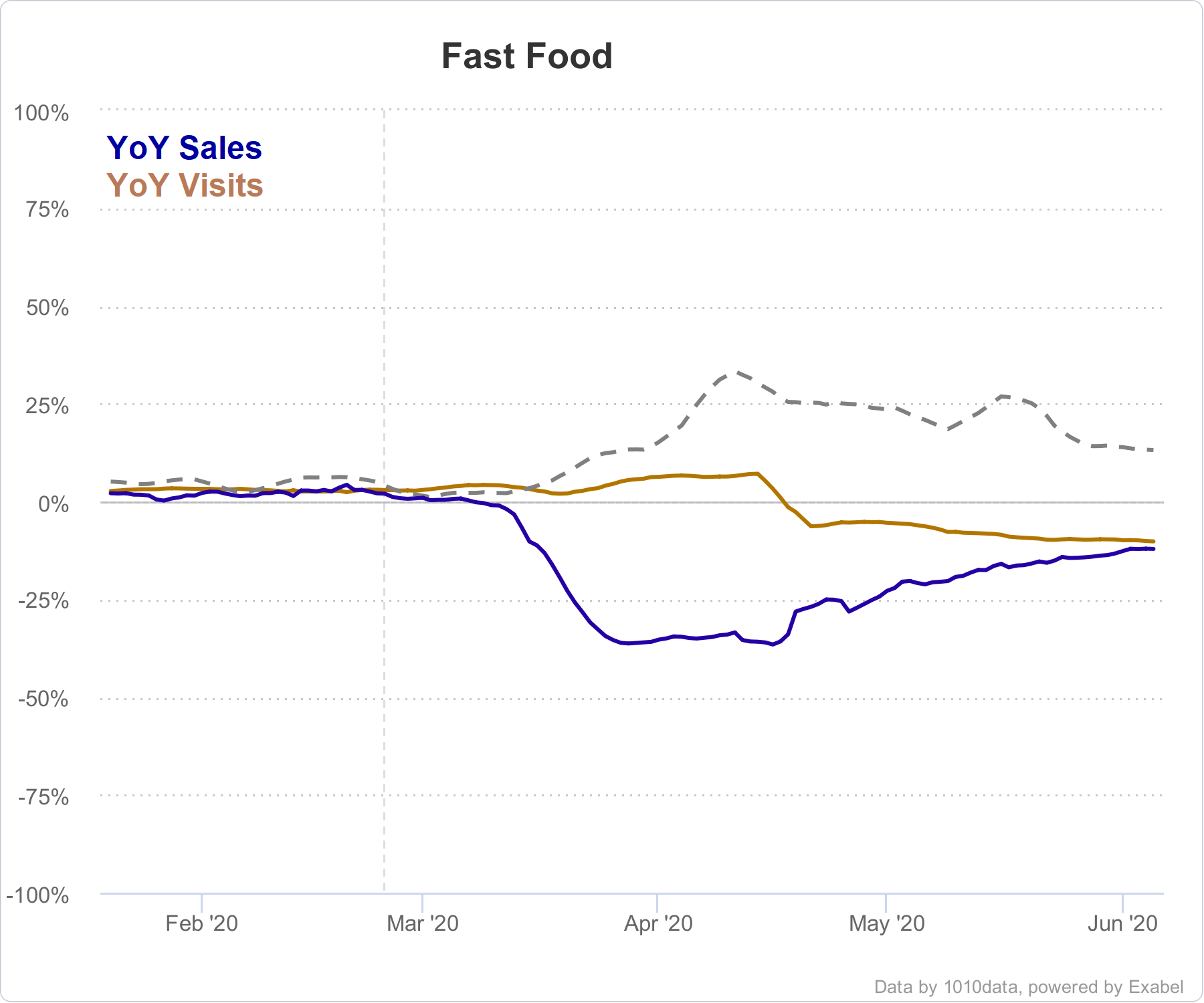 Casual-dining and fine-dining sales, however, have not recovered as quickly. With higher price points and a reliance on alcohol sales as well as the inclusion of tipping, fine-dining and casual-dining sales are still down 76% and 56%, respectively. One other contributor to the disparity is the record unemployment rate. With 13.3% of the labor force on the sideline as June 5th, demand for discretionary spending is the first to suffer.