Diversity of Senior Management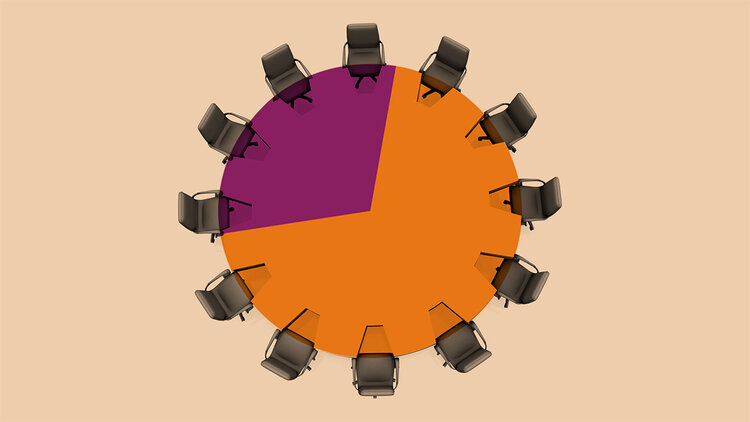 Using social security, census, voter registration, and job title data, we're able to classify names by gender and ethnicity, and classify positions by seniority. Below are those distributions in tech:

Below are those distributions for the largest tech companies, for only the most senior employees: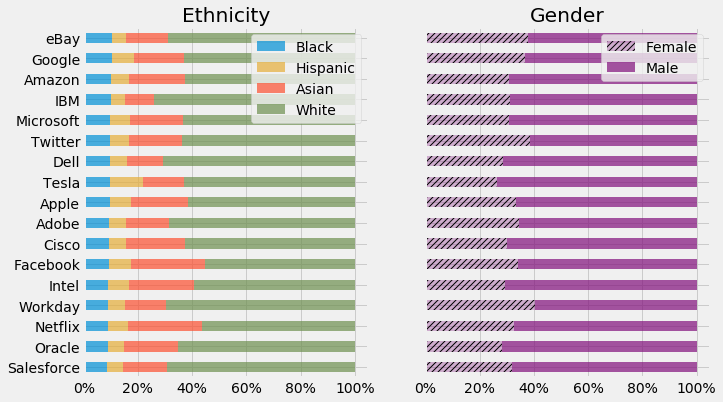 And finally, below are those joint distributions, to give a complete view of the demographics of senior employees.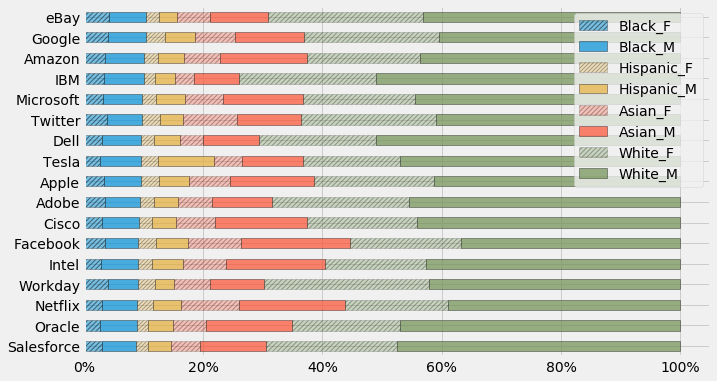 Key Takeaways:
Differences in gender and ethnicity distributions are most dramatic within senior management.
Representation among senior management drops most dramatically for female employees.
The effect of being from two minority groups is smaller than what would be expected if the effects were independent.
To learn more about the data behind this article and what Revelio Labs has to offer, visit https://www.reveliolabs.com/.