Customers That Visited Macy's Stores Last Quarter Were More Likely to Buy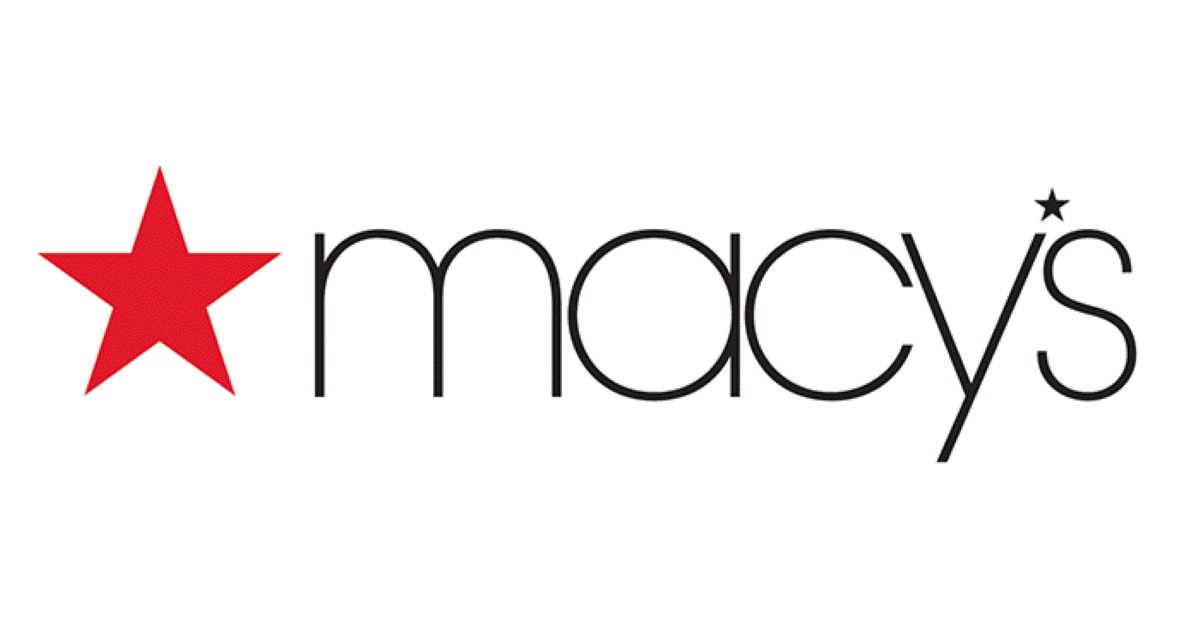 There's no question that the retail sector has been hit hard this year. Foot traffic at Macy's, which was already struggling prior to the pandemic, was down 64% last quarter compared to the same quarter in 2019.
Like many of its peers, Macy's has relied on its online business to bolster revenues during a period when many of its stores were closed.
But, although overall sales have slumped, an interesting trend has emerged for those who do visit stores. When we analyzed Macy's conversion ratios using our traffic data and Consumer Edge's transaction data – that is, the ratio of people who visit stores (foot traffic) to those who actually buy in the stores (what we call the number of Transactions), as well as foot traffic compared to total offline sales (in USD), we notice a distinct upwards trend. The chart shows the year-over-year change for both of these ratios.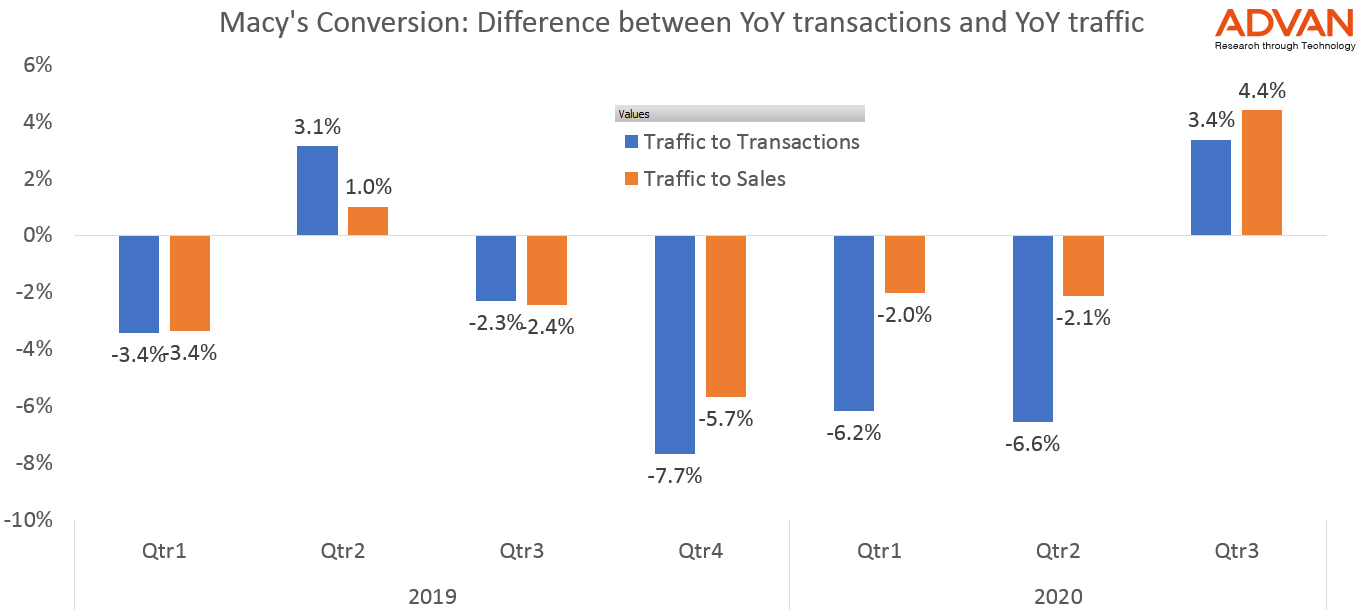 For the most recent calendar quarter, ending September 30, we can see that the year-over-year change in the number of transactions is 4.4% greater than the change in foot traffic to Macy's stores - i.e. if people are coming to stores then they are much more likely to buy something. Similarly, the difference in offline sales revenues compared to foot traffic is 3.4%, showing that customers who go to stores are there to spend money. We included the trend over the last couple of years to make sure we are not looking at any seasonal aspects; clearly the conversion is as high as it ever was in recent quarters.
While retailers are focusing on their online offerings, it's worth noting that customers who come to their stores are likely their most loyal and that for some people the shopping experience cannot be replicated on the internet!
To learn more about the data behind this article and what Advan has to offer, visit https://www.advan.us/.