Pandemic Migrants Signal Changing Attitudes Towards Living in Major Cities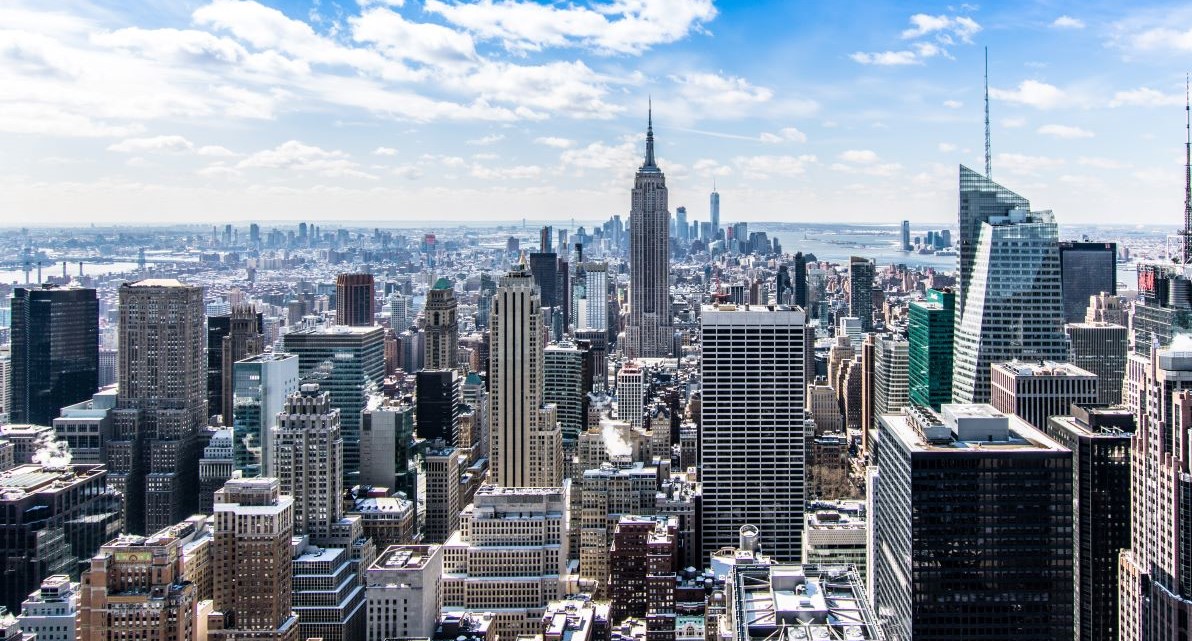 Among the many social and cultural changes that the pandemic has brought about, arguably the most impactful will be the ways in which it has influenced our decisions about where to live. Not just temporary relocations while we ride out lock-downs and WFH, but permanent migration that will alter how we live and how we spend.
Mobility data allows us to see these patterns in almost real time and our recently launched REPerspectives portal allows us to easily visualize where people live and where they are moving to, at any census level.
Let's take a look at some pattern changes, starting at the state level.
With Manhattan as a financial center, New York faced huge changes to its mobility patterns as soon as lock-down was imposed. Between January and July of this year, half a million adults migrated out of New York state, while its net outgoing migration (those moving out minus those moving in) was 11,500; for comparison in the same period in 2019 there was a net influx of 45,500 adults. This represents a 125% net change in behavior. The primary destinations were New Jersey (6%), Connecticut (2%) and Pennsylvania (3%), with Massachusetts, North Carolina, Virginia, California and Texas all seeing an influx of New York state residents.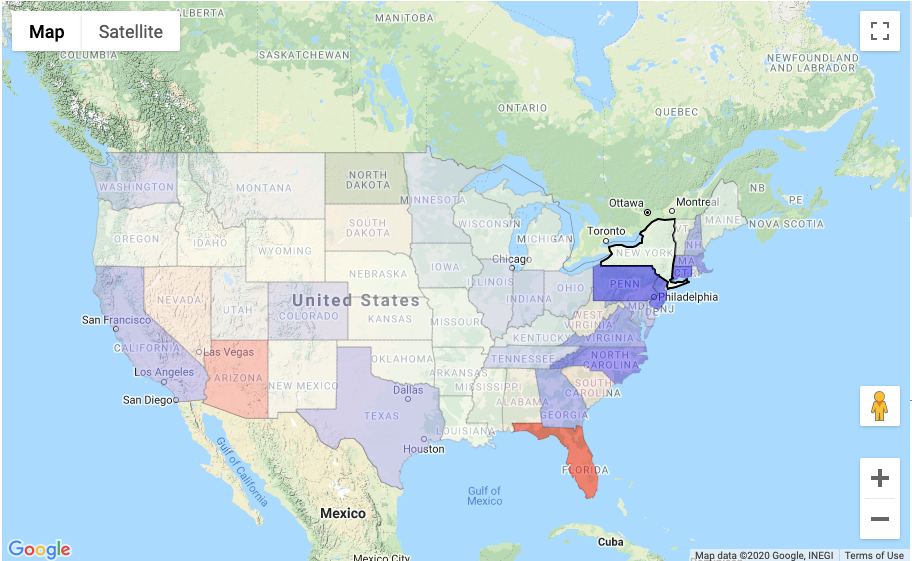 Looking at the county level - for New York county (Manhattan) and over a longer period, during the period January 2019 to July 2019 most migrations form the city are to Brooklyn, Queens and Long Island, with some also going to New Jersey, Westchester, Connecticut and Florida. Counties in blue are those who had a net inflow of residents FROM New York City. Those in red saw net outflows TO New York.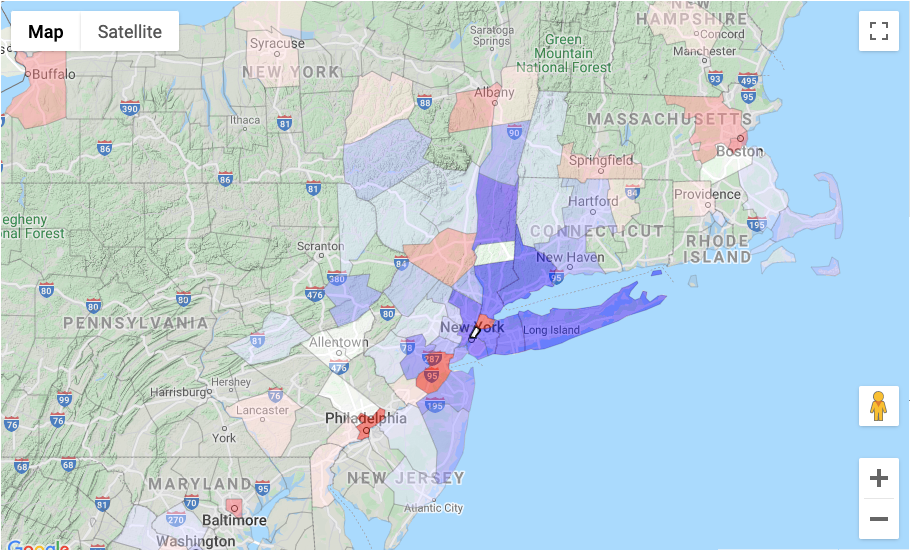 Looking at the same picture for 2020 we see a much broader dispersion, with many more residents moving to other counties outside of Manhattan across New Jersey, Connecticut, upstate New York and to Pennsylvania, as well as down to Florida.
This data is for the first 6 months of 2020, so it likely signals just the beginning of a longer term trend out of urban centers like Manhattan to suburbs and smaller towns, where the normalization of home working is starting to alter the way we think about location, commuting and quality of life.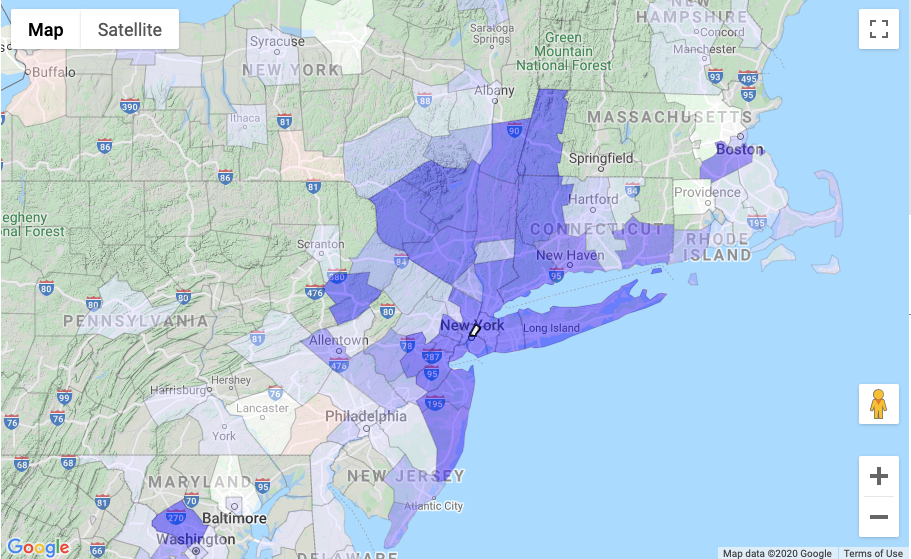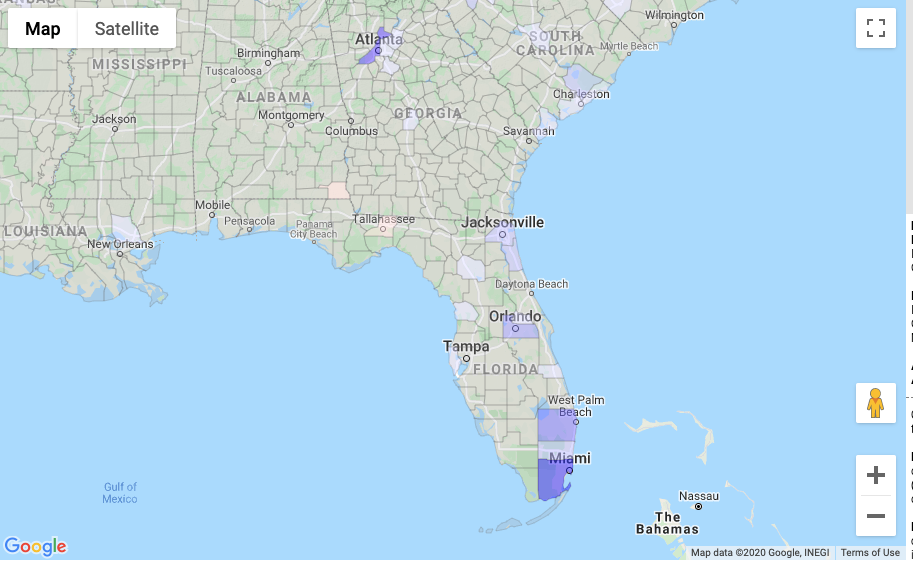 To learn more about the data behind this article and what Advan has to offer, visit https://advanresearch.com/.