U.S travel demand: state-level recovery lines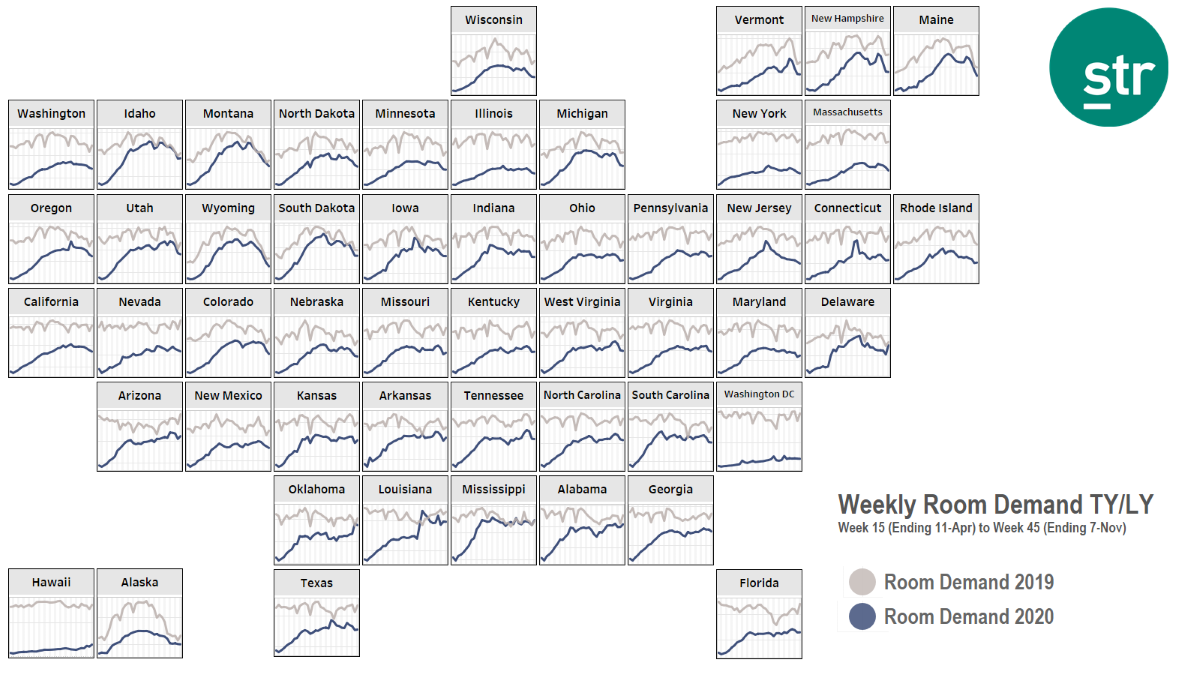 Most of the U.S. continues to see a sizable gap in weekly demand when measuring this year vs. last year (TY/LY). After STR's October update, 44 states experienced less room demand through the week ending 7 November (week no. 45 of the year).
Across the country's northern half, recent weeks' demand declines appear to generally correspond with patterns of normal seasonal slowing. Several larger states, including California, New York, and Florida, have shown expanding deficits from 2019. In contrast, there were better-positioned states leading into early November—Mississippi, Montana, and South Dakota among others—with recent weeks' demand approximating corresponding counts of last year.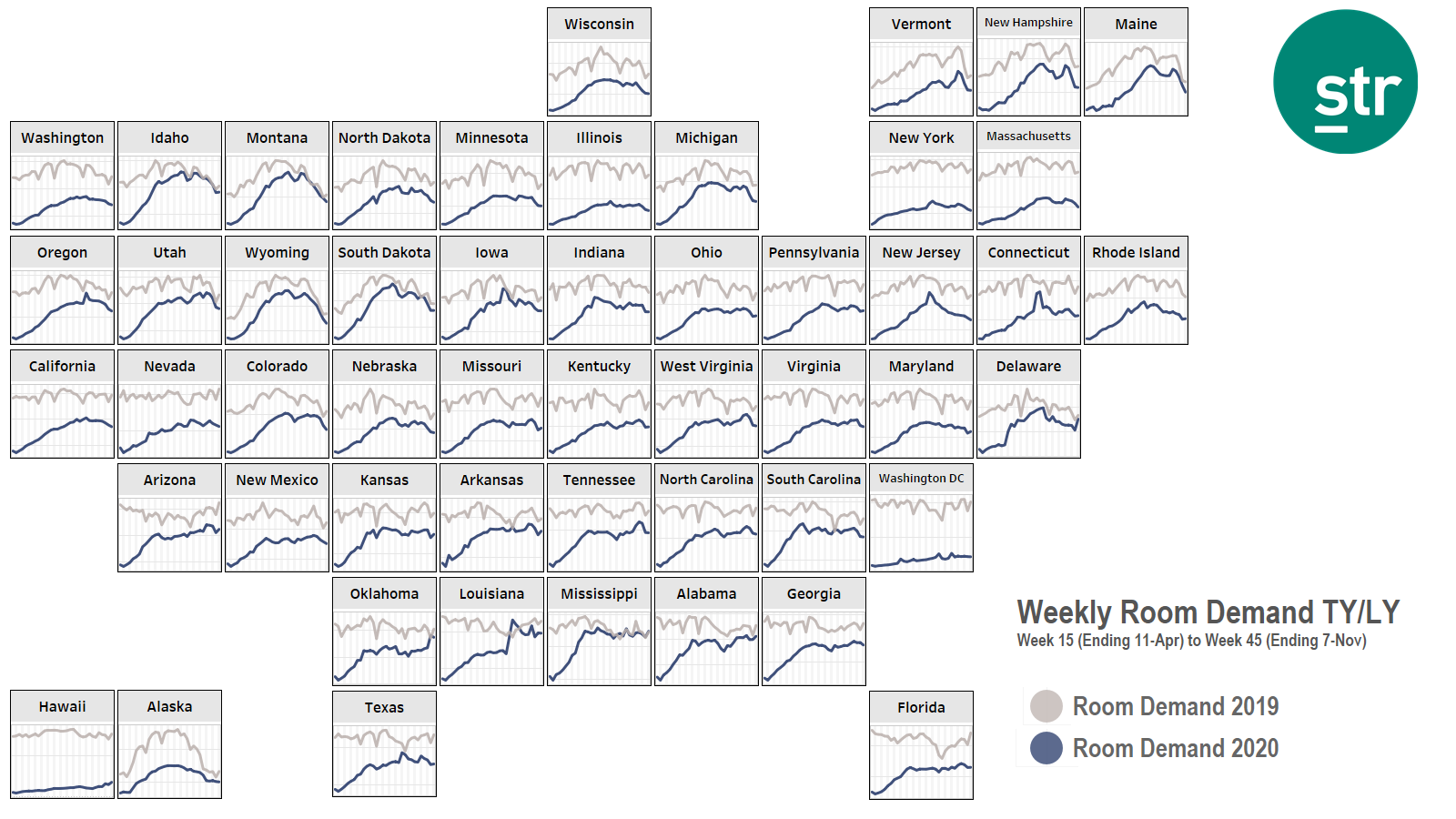 To learn more about the data behind this article and what STR has to offer, visit https://str.com/.