California Restaurant Visits Surge after Vaccine Success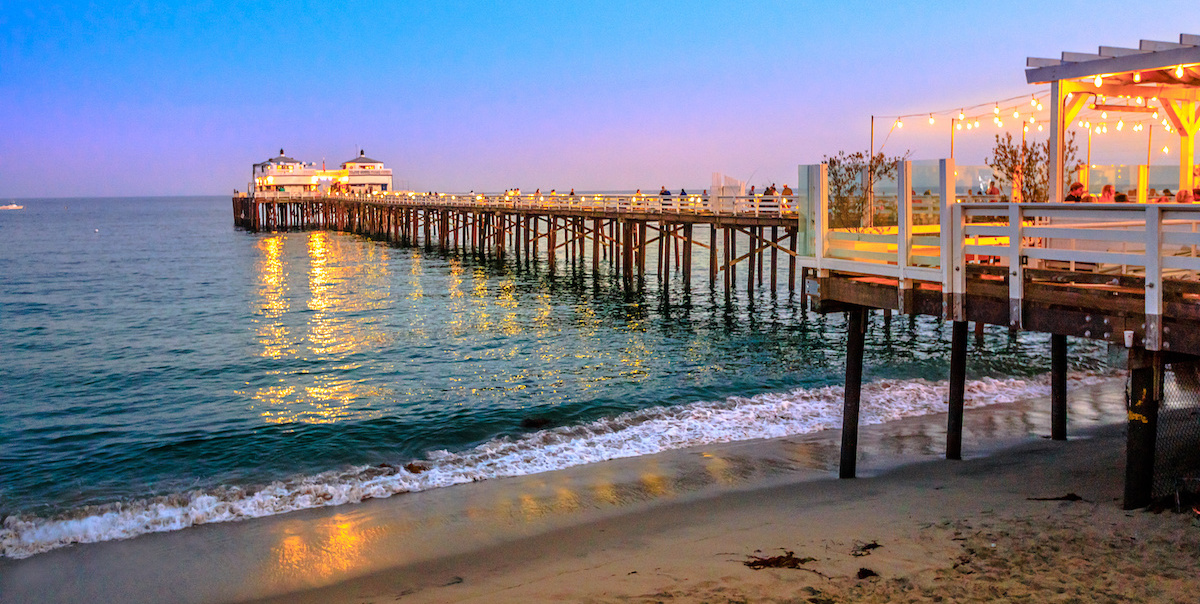 Restaurants and bars in California have experienced a surge in visits over the last two months, with footfall reaching a post-pandemic high of 78% as the state's vaccine roll out gathers pace.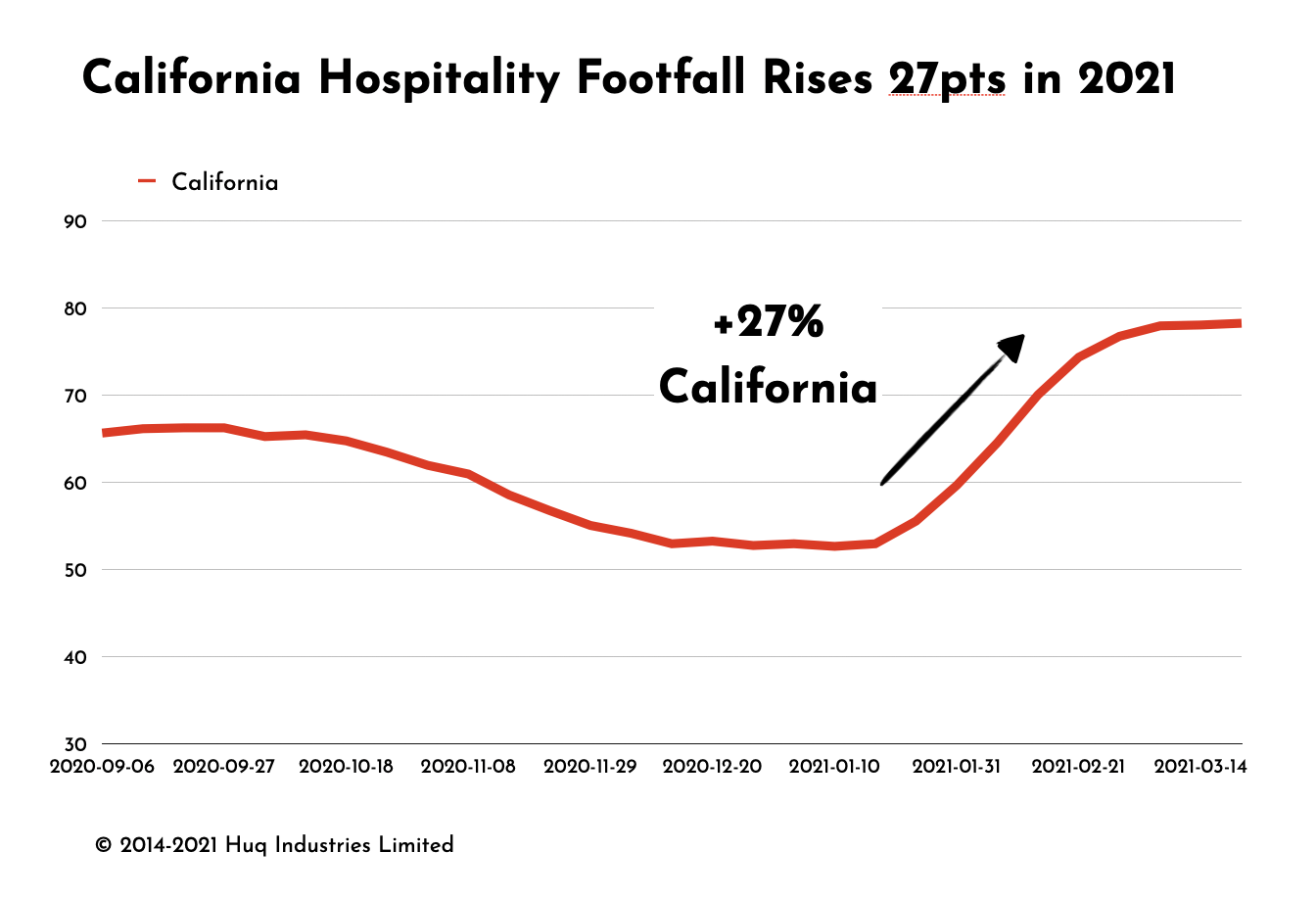 In context, New York has seen one of the smallest decreases in hospitality visits throughout the crisis, but levels there have dropped over the last few weeks amid a rise in cases and restaurants in Cali are now comparatively busier for the first time since the start of the pandemic. In Florida, restaurant visits remain steady at around 60% of their January 2020 mean level suggesting the hospitality on the west coast could be looking at a faster summer recovery.
To learn more about the data behind this article and what Huq has to offer, visit https://huq.io/.