Travel Update: From Airports to Hotels, Travel Is Accelerating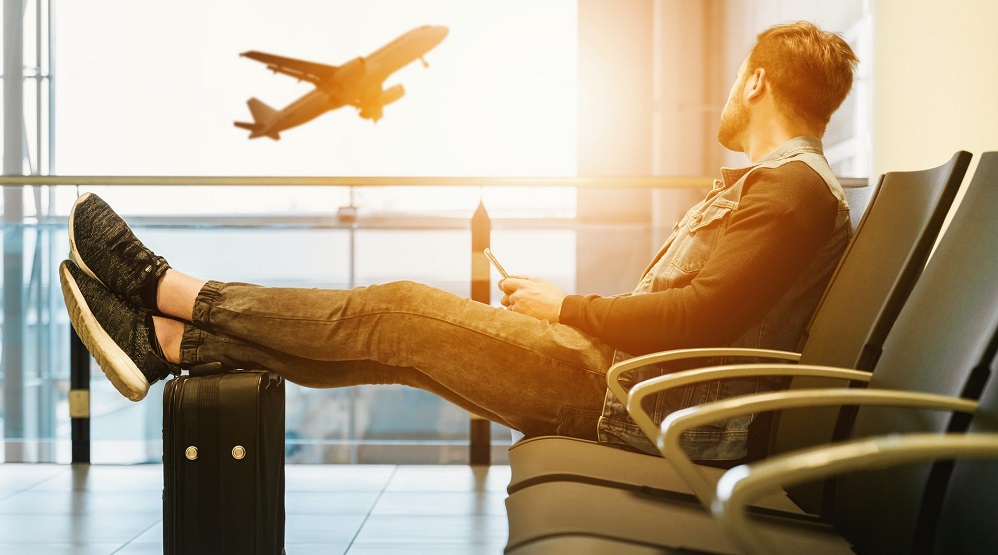 As we are into the third year of the Covid-19 pandemic, here are the latest developments in travel industry as of 4/18/2022.
Starting off with the US airports, following a strong first quarter of 2022, despite the Omicron wave that led to thousands of flight cancelations, foot traffic picked up steam in March and is on track to hit its highest level in the next days since the beginning of 2022. Airport visits across the country are 22.5% down compared to April 2019 so far but our data indicates that the total number of visits at the end of this month will likely surpass March's mark of approximately 112mm.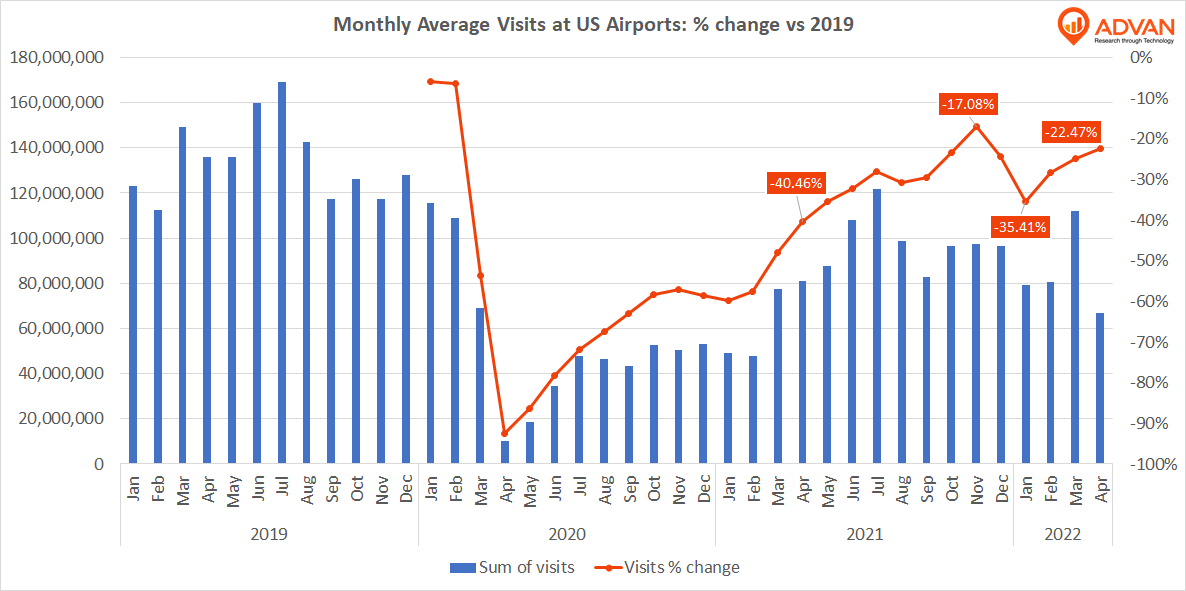 Looking at foot traffic in terminals for the two of the largest US passenger airlines, we see that the traffic – still down 32% for Delta and 27% for American - is gradually approaching 2019 levels; we expect the data to change by the end of the month as more travelers will be flying and the difference vs 2019 to become smaller.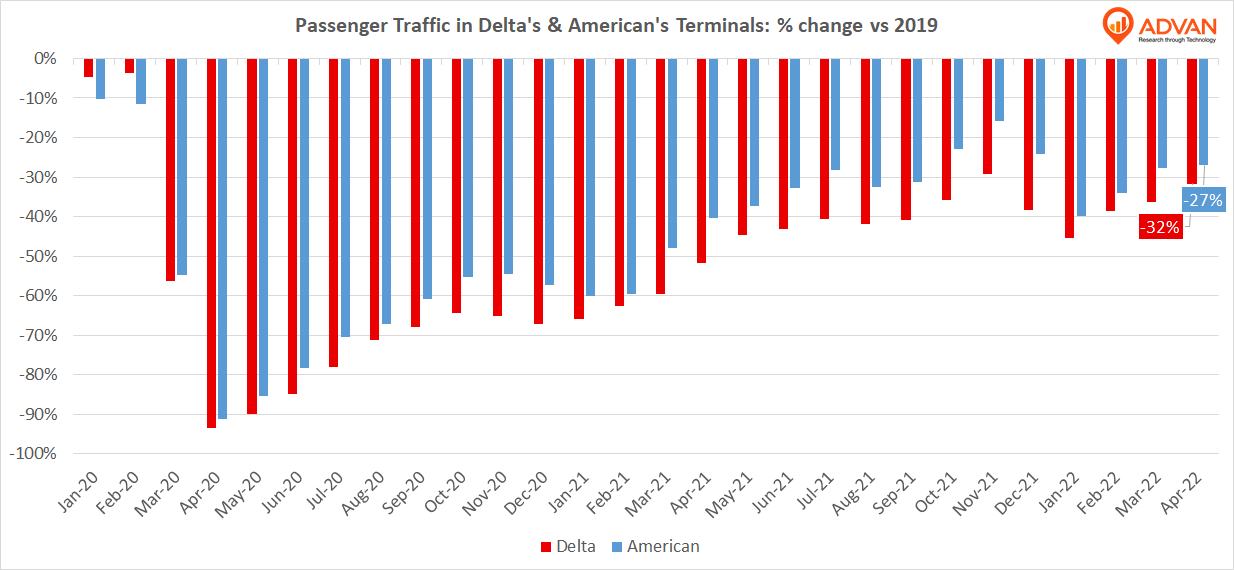 On a year over year basis, 1Q 2022 was solid for Delta with an average of 60% increase in terminal foot traffic every month. For American, our data showed an increase of 39% Y/y for March 2022, however significantly less than Delta's road towards recovery as the air carrier had announced that it would cut flights to tackle disruptions.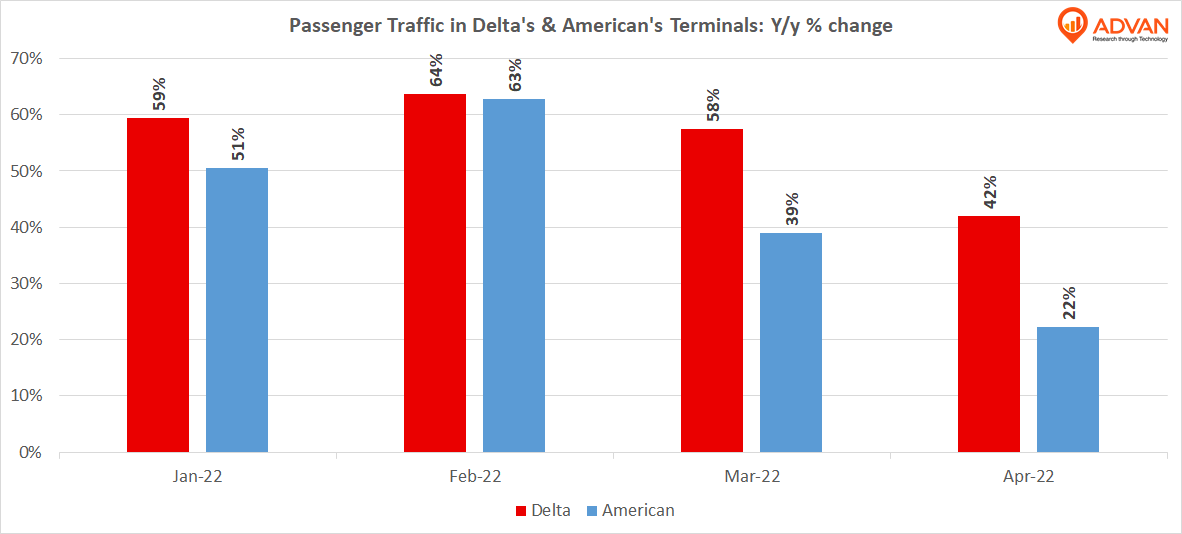 For the hotel industry, using Advan's Hotels & Resorts Index we see a similar pattern with the airlines; the foot traffic visits are down 17% for the month of April so far however it seems that the industry is recovering faster.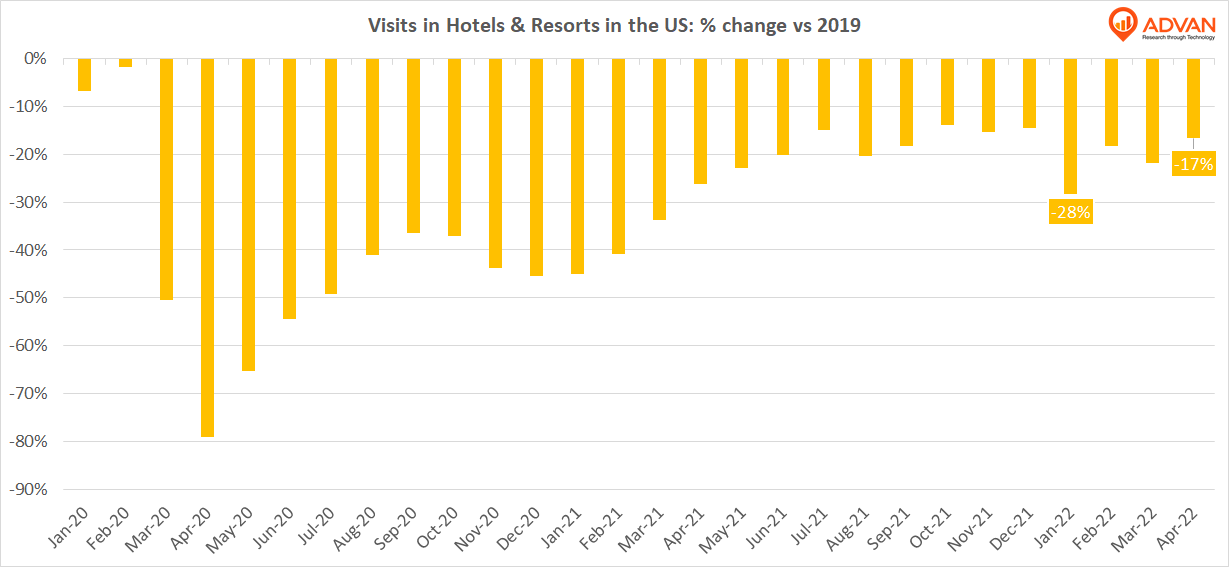 To learn more about the data behind this article and what Advan has to offer, visit https://advanresearch.com/.