Taking a Look at Uber's Bid to Buy Grubhub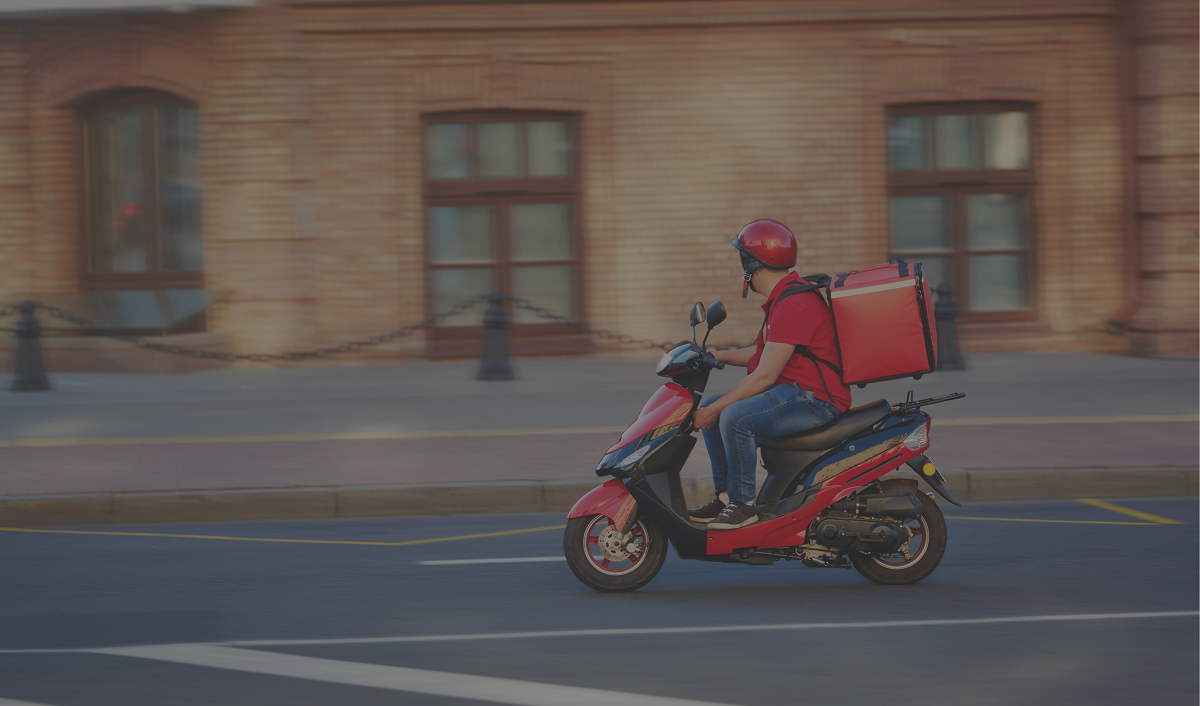 If Uber and Grubhub come to an agreement on Uber's bid to purchase Grubhub, they will ask regulators to approve the transaction that would combine two of the country's largest food-delivery operators. Here, we examine the likely drivers behind the deal: gaining market share, and mitigating market factors that have made turning a profit in the highly competitive food delivery business extremely difficult.
Creating a new market leader
The combined Uber Eats-Grubhub company would vault ahead of DoorDash – which currently holds just under 40% market share – into the number one share position in the $94B food delivery market. It's a market that was growing before the coronavirus pandemic struck in early March, and the crisis has accelerated that growth. For nearly three months, food delivery services were the only link between many restaurants and their customers.
Grubhub acquired Seamless in May 2013, although Seamless remains a distinct service. Grubhub/Seamless represented 26% of overall Gross Food Sales in 1Q20 and has steadily ceded share as the incumbent for several years as other platforms gained scale, though importantly the rate of decline appears to have stabilized over the last year.
Uber Eats' U.S. market share has hovered around 25% for the last year making it essentially a combination of equals domestically as the combined entity would have 51% market share.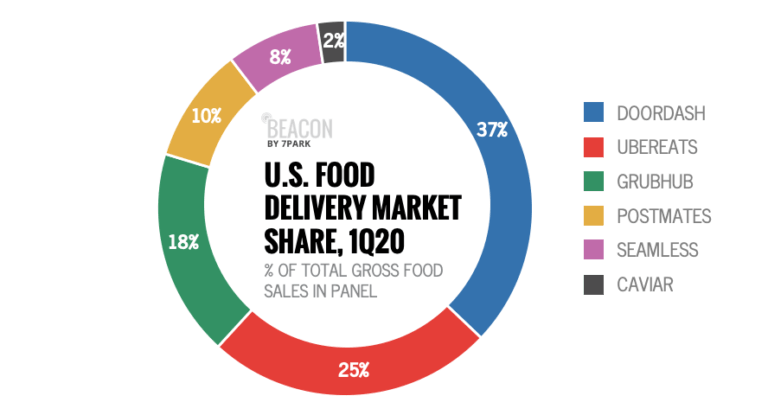 The combination would result in a $13B run rate without layering in Uber Eats' international business, which certainly provides a scale justification for the deal.
Improving profitability
Competition is fierce among the market's main players: Grubhub/Seamless, Uber Eats, DoorDash, Postmates, and Caviar; and building brand loyalty is virtually impossible. The companies spend billions of dollars on marketing to stay in front of consumers who can easily switch between services and search for the lowest delivery fees with a few taps on their smartphone screens.
"These industry features are classic warning signs that an inevitable price war may be afoot: high upfront capital costs with little promise to recoup this capital if the business fails, brand-agnostic customers with low switching costs, and a commoditized service," wrote Seeking Alpha's J Ryan Cameron
"We've long believed that consolidation in online food delivery is inevitable, as too many companies with identical business models are depressing industry profitability via a cutthroat battle for market share expansion," Tom White, an analyst with wealth management firm D.A. Davidson, said in a note to clients.
Yet, despite brand-agnostic customers and the relatively similar size of Uber Eats and Grubhub on a bookings basis, there does appear to be a compelling opportunity to add incremental users from Grubhub/Seamless that do not overlap with the current monthly active platform consumer (MAPC) base for Uber. Consider these statistics:
During 1Q20, using a static cohort of active spenders, 46% of panelists ordered exclusively from Grubhub or Seamless while 43% transacted exclusively at Uber Eats.
Only 11% of users overlapped which is surprising and a key benefit from a potential deal.
Assuming 11% overlap suggests Uber could pick up an additional 21.4M platform consumers to the Uber Eats business on a 1Q overall base of 103M or ~21%.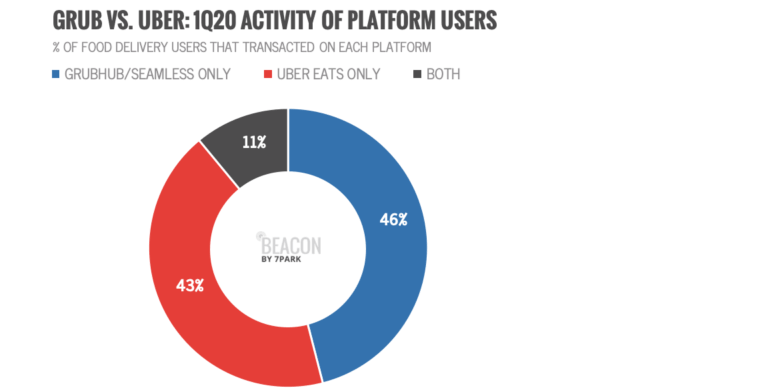 There's also evidence that Grubhub customers are generating business for Uber's ride-sharing service: COVID 19 related lockdowns have drawn Uber ridesharing users to Grubhub for the first time (10% of April monthly Uber ridesharing users also transacted at Grubhub for the first time). This highlights the obvious synergy of cross selling newly acquired users upon reopening.
However, while the deal appears to make good business sense for Uber and Grubhub, it's likely going to face intense scrutiny after four members of the Senate Judiciary Committee's antitrust subcommittee – Senators Amy Klobuchar (D-Minnesota), Patrick Leahy (D-Vermont), Richard Blumenthal (D-Connecticut) and Cory Booker (D-New Jersey) – sent a letter to the FTC and the Antitrust Division of the Justice Department to express their collective concern that decreasing competition will negatively impact restaurants and customers.
"Consumers and restaurants are using these services more than ever, and the last thing they need is an increase in the extremely high fees already paid to these companies," said Senator Amy Klobuchar (D-Minn.).
Despite some clear benefits from consolidation, our analysis of metropolitan statistical area (MSA) datasets suggests real regulatory risks may not be appreciated in the marketplace.
We tracked 365 MSA's rank-ordered by estimated Census population and grouped them into six buckets. This revealed that a market-by-market basis approach is not necessarily going to lead to a more favorable result than evaluating nationally:
The pre-deal Herfindahl-Hirschman Index (HHI) is already well above the threshold for investigation (2,500) with each of the 365 MSA's falling under the definition of " concentrated."
The Uber Eats – Grubhub combination would bump each bucket well above the 200 point general DOJ threshold.
The concentration increases as population decreases suggestive that the combination could have increased influence in generally less affluent parts of the country.
We will continue to follow this still-developing story. Bloomberg reports the two companies are negotiating a breakup fee in the event regulators block the deal. And on Friday, June 5th, CNBC reported Grubhub has received interest from at least two additional potential acquirers – Delivery Hero and Just Eat Takeaway.com. That news sent Grubhub shares up by as much as 11.5%.
To learn more about the data behind this article and what 7Park Data has to offer, visit https://www.7parkdata.com/.