US Commercial Real Estate Sales Sink Further in May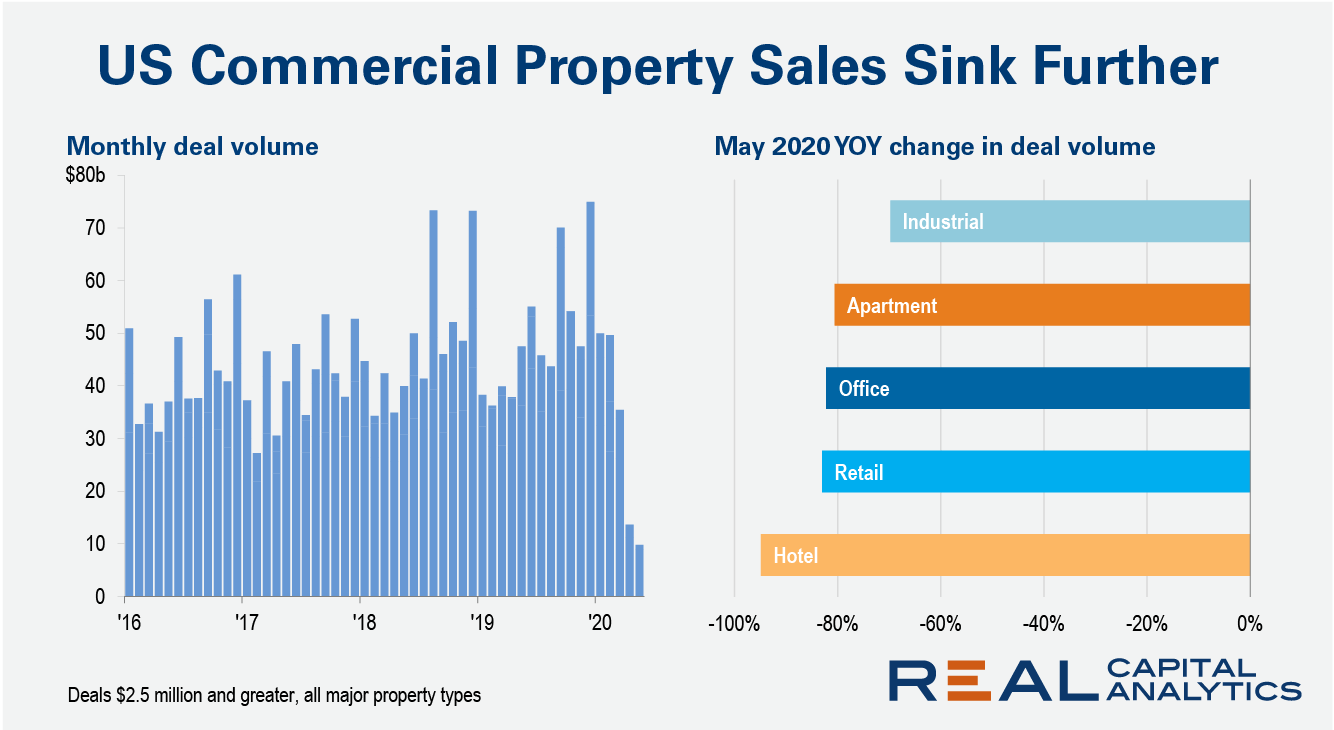 Sales of U.S. commercial property sank again in May as the Covid-19 crisis kept investors on the sidelines, the latest edition of US Capital Trends reports. Transaction volume fell to the lowest level for a May since 2010 and none of the major property types escaped the continuing rout.
In the hotel market, just fourteen assets traded in the month. The industrial sector took a slightly smaller hit than other major sectors though volume still fell 70% from a year earlier.
Reports of potentially distressed assets have been increasing and for the year through the end of May totaled more than $81 billion, according to Real Capital Analytics data. Levels of actual distress have remained relatively low except for hotel and retail properties, the report said.
To learn more about the data behind this article and what Real Capital Analytics has to offer, visit https://www.rcanalytics.com/.