Path to Recovery Far from Clear - UPDATE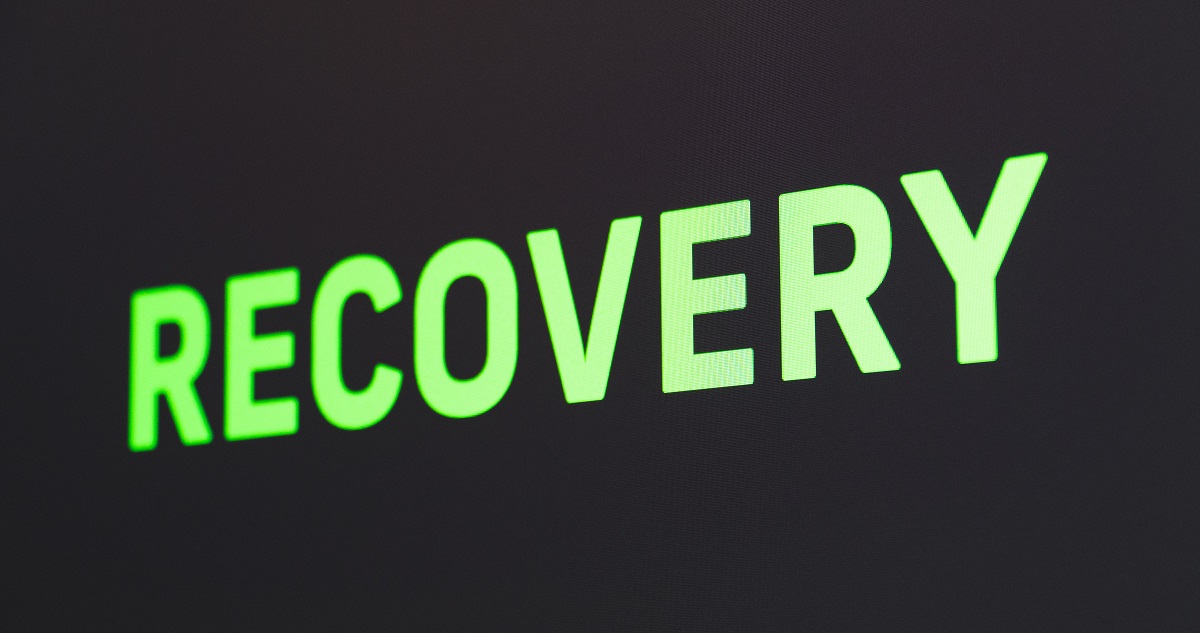 As a continuation of our previous analysis Path to Recovery Far from Clear, we updated the data to show how the foot traffic trend at consumer discretionary businesses varies in three states: California, New York and Texas.
The US faces a deep coronavirus crisis as new cases are surging to record highs in many states.
Texas was one of the first states to reopen in May with restaurants, retail stores, malls and even theaters to allow to reopen at limited capacity. Looking at the mid-May data, the foot traffic in Texas at Advan's consumer discretionary index was down about 35% compared to the pre-COVID era and kept increasing through mid-June, adding a 15% increase to -20%.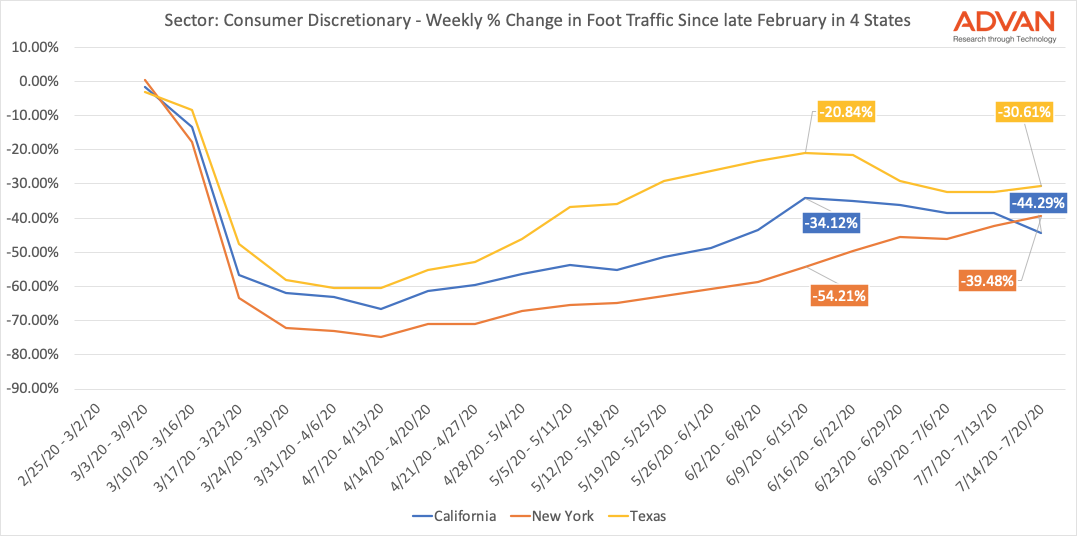 Meanwhile, New York, that used to be the epicenter of the pandemic back in March and April, has been adding lately around 700 cases daily. It is the only state out of the three we studied that has had observed the deepest decline on the consumer discretionary index but it is also the only one that has been recovering at a somewhat steady rate, currently standing at -39% compared to pre-COVID days.
California stands somewhere in the middle with a plateaued recovery over the last month or so that more recently has turned negative and currently stands to approximately -45% of where it used to be in the pre-pandemic period.
To learn more about the data behind this article and what Advan has to offer, visit https://advanresearch.com/.