Worldwide digital games market: June 2020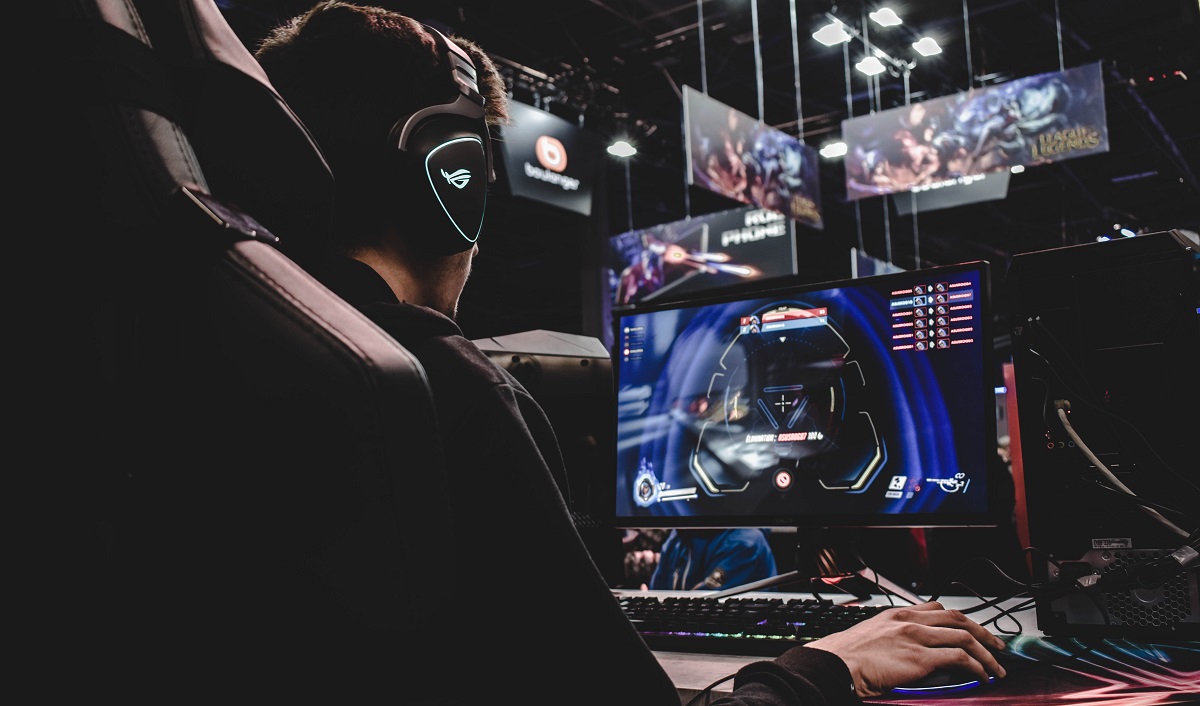 Overall earnings were up 3% from May ($10.2B) and 9% over June 2019 ($9.6B). Both PC and console revenue were down from their 2020 peaks set in March. This was offset by growth in mobile revenue, which hit an all-time high. Mobile game spending typically sees a boost in the summer months, and this seasonal growth was likely further bolstered by the limited availability of other entertainment options due to COVID-19.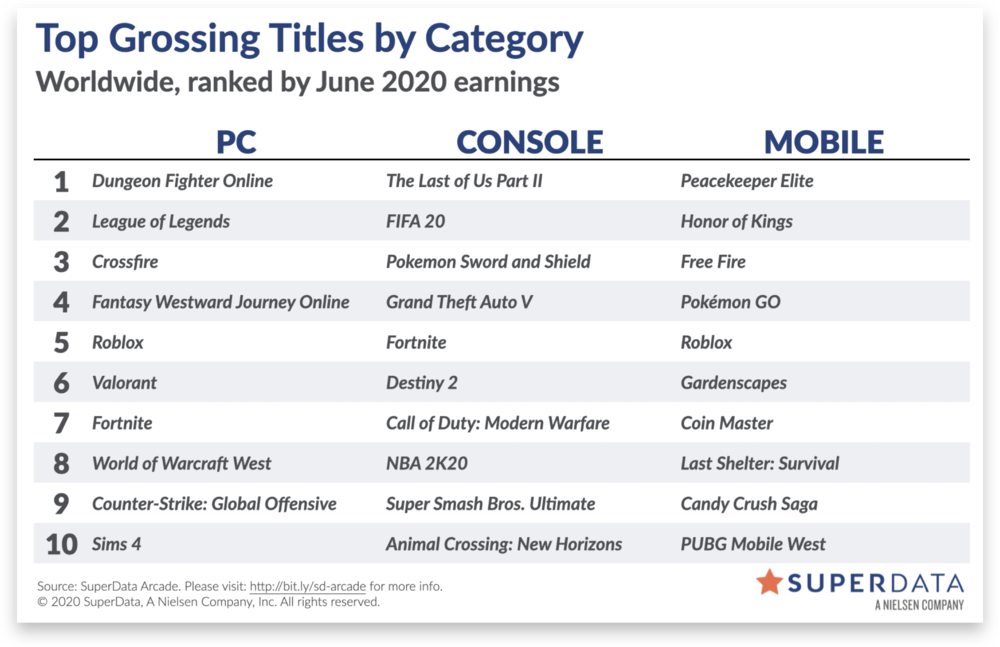 The Last of Us Part 2 sold 2.8M digital units in June, easily setting the record for exclusive PlayStation launches. The long-awaited sequel surpassed Marvel's Spider-Man and Final Fantasy VII Remake, which each sold 2.2M digital units in their respective release months. However, sales of TLOU2 are likely to be frontloaded as more than two-thirds of first-month digital sales were preorders, a high share even for a AAA title.
Valorant from Riot Games had the biggest launch ever for a free-to-play PC title. The game's revenue and player numbers put it ahead of what the PC version of Apex Legends achieved in February 2019. Apex Legends did, however, earn more overall at launch due to its console version. Valorant also made more than its closest competitor, Counter-Strike: Global Offensive in June despite the Valve title having a slightly larger audience. CS:GO user numbers and revenue were also down for the second straight month in June, indicating Valorant is siphoning away players.
Destiny 2 revenue and player numbers rose substantially as a result of a new season and announced expansion packs. Preorders for the Beyond Light expansion, currently slated to launch in November, and spending coinciding with a new season of content caused monthly earnings to rise 221% in June to reach the highest level since October 2019. Player numbers also jumped 45% to a record total for the game. The current and announced updates to the game were especially appealing to lapsed players, and millions of users who had previously quit the game returned in June.
The Isle of Armor expansion for Pokémon Sword & Shield was responsible for the title's highest monthly digital earnings since launch. The earnings far exceed the highest month of Super Smash Bros. Ultimate additional content revenue. This is the first time a traditional Pokémon game has featured premium additional content, and this new strategy has paid off.
Grand Theft Auto V revenue on console fell 33% in June, indicating a lack of major updates may be offsetting increased engagement from COVID-19 lockdowns. The last named update to the game, The Diamond Casino Heist, released in December 2019. During that time, spending did rise temporarily in April and May, possibly due to COVID-19 lockdowns, before falling in June. The PC version is on a different performance trajectory and continued to benefit from a free Epic Games Store giveaway in May.
To learn more about the data behind this article and what SuperData has to offer, visit https://www.superdataresearch.com/.