Italy's Hospitality Sector Climbs to Double January Levels as Seasonal Trade Returns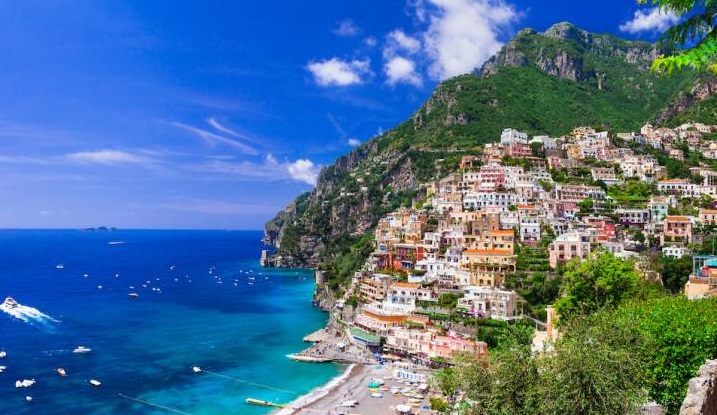 Footfall to Italy's Restaurants, Cafes and Hotels has risen exponentially since the end of June, with levels now double what they were in January as seasonal trade appears to be returning.
According to Huq's 'Key Industries' Indicator, Italy's hospitality's sector has seen the fastest rate of recovery in Europe and it was the first country to see the recovery rate of footfall to restaurants and cafes rise above that of supermarkets.
In the last month, following the re-opening of Italy's borders on 3 June, policy changes to salvage the summer season appear to be working with footfall to the hospitality sector seeing some semblance of normality for this time of year.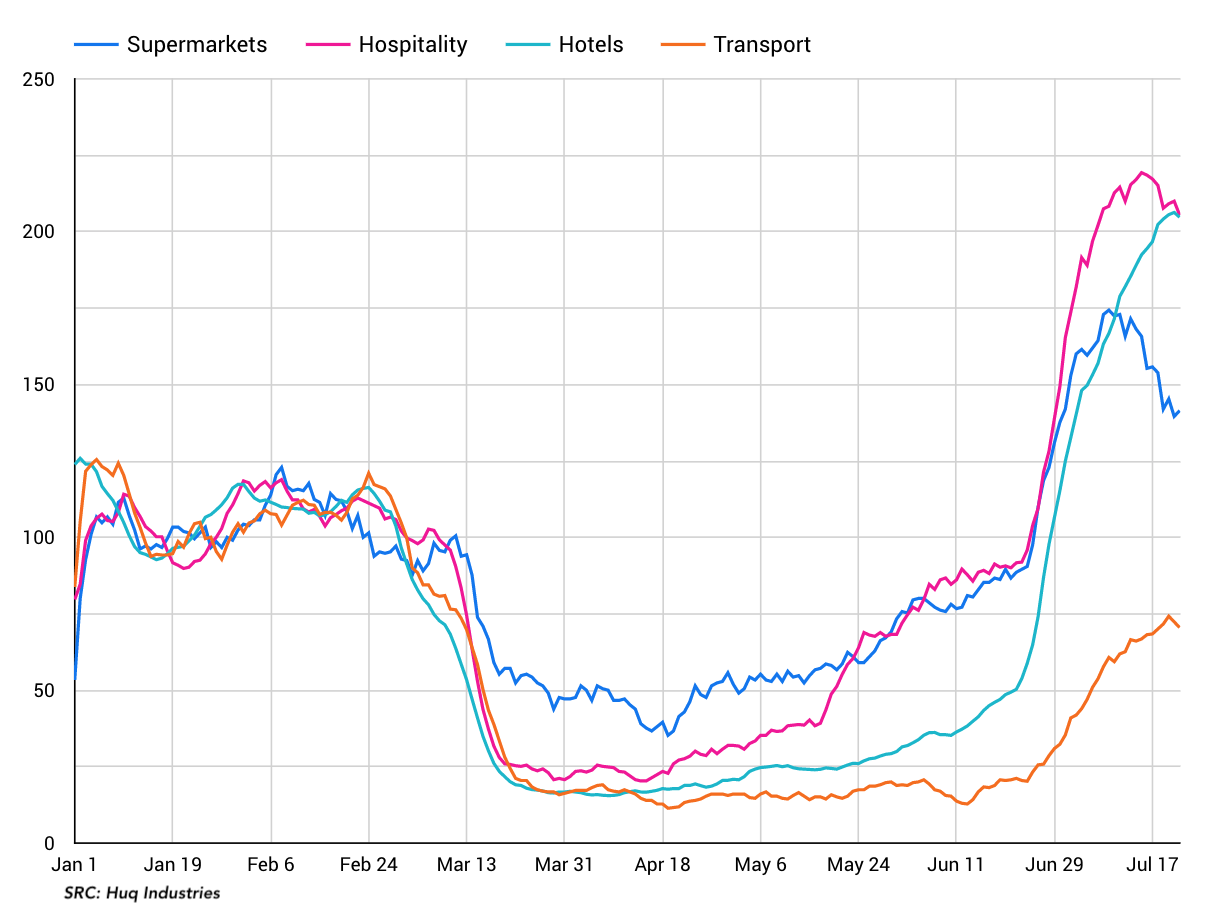 Footfall to Restaurants and Cafes is now more than twice the level they were in January and Hotels have seen similar rates of growth with visits reaching 2.1x January levels in the last week. Meanwhile, footfall to Supermarkets appears to be trailing off as eating out becomes more acceptable. Usage of public transport, which has seen some of the lowest comparable levels of footfall throughout lockdown, even appears to be making a comeback, climbing to 75% of January levels in the last two weeks. With the number of new infection rates remaining fairly modest, further analysis of Huq's geo-data will offer insights into how this trend continues.
To learn more about the data behind this article and what Huq has to offer, visit https://huq.io/.