Airbnb bookings point to a strong rebound in vacationing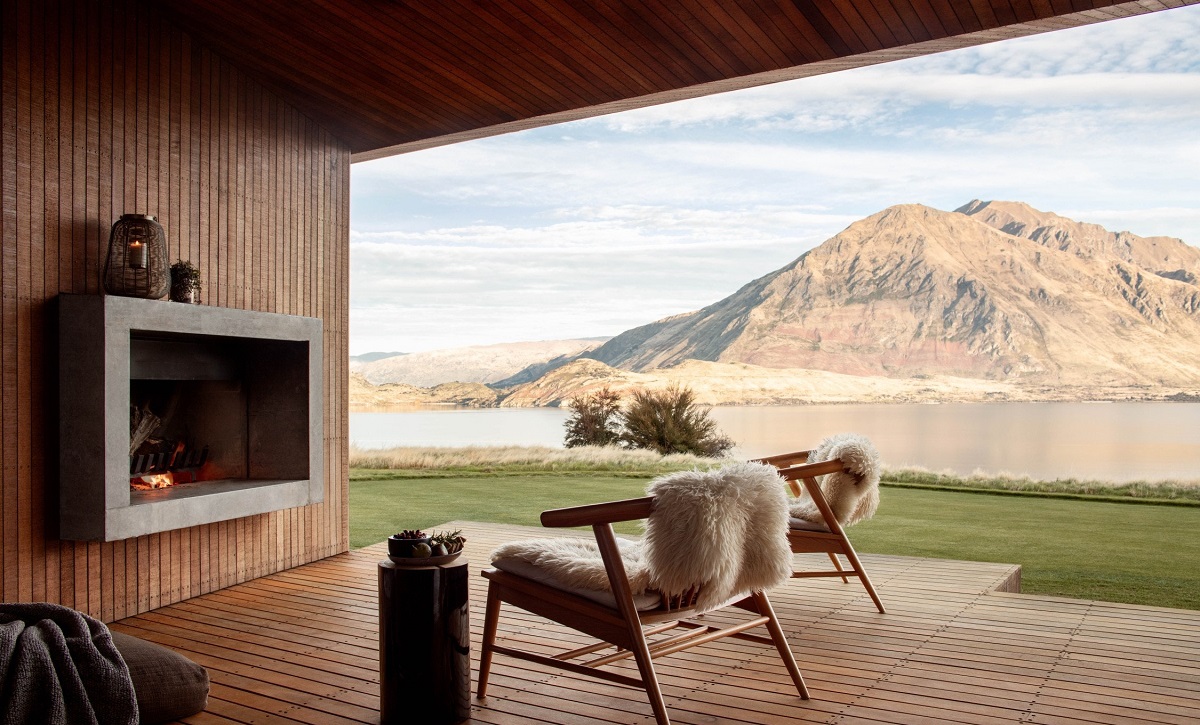 Data Synopsis:
At the depths of COVID-19 Airbnb accommodation bookings dropped to 17% of 2019 levels.
New York and California bookings have fully rebounded to 2019 levels
Hawaii bookings remain depressed at 15% of last year's levels
Dig Deeper:
Airbnb, which now offers over six million places to stay in the world, is showing a strong rebound in the United States. According to Airbnb accommodation booking data from Airbtics, a short-term rental analytics platform, prior to the coronavirus pandemic the average US state was experiencing a strong weekly booking of 16% YoY growth.
During full lockdown the nadir was reached in the week ending April 19th as booking levels were only 17% of 2019 in the same period. At the time states like Vermont and Hawaii were below 4%. Only Kansas and North Dakota, which are among the top 10 least densely populated states, were above 30% of 2019 levels.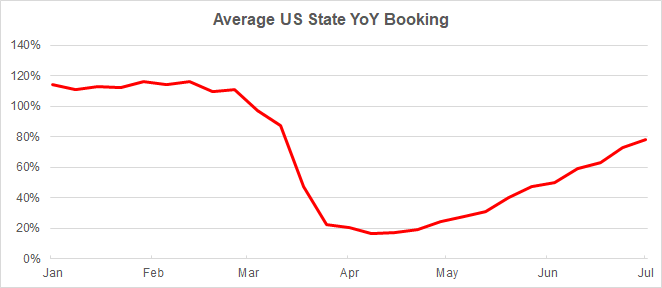 As local governments began easing restrictions at various times, there was an immediate rise in Airbnb bookings. By the end of May, the average state booking had already rebounded to 47% of last year's levels. Some popular destinations like Myrtle Beach and Hilton Head Island in South Carolina were already at 88% and 99%, respectively. As would be expected, destinations like Hawaii that require boarding a plane, recorded only 2% of last year's booking rate.
With the rebound gaining momentum, the beginning of July showed all but two states above 50% of 2019 level and 28 states above 75%. The resurgence was led by Texas, New York, Florida and California with booking levels up 179%, 143%, 135% and 101%, respectively over last year. The latter three states are among the top 11 most densely populated. These higher booking levels relative to pre-COVID-19 levels can be attributed to not only the pent-up demand but also the world-wide travel ban imposed on the United States.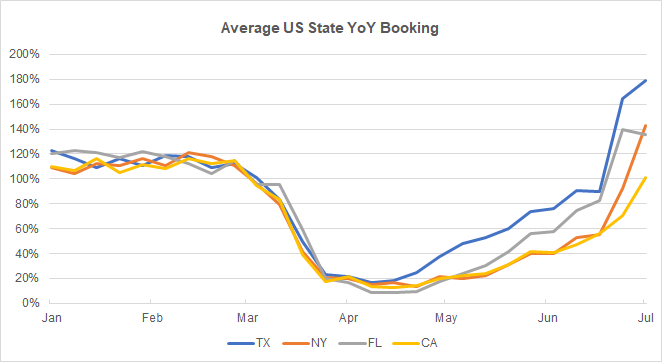 As Americans get more comfortable with traveling and vacationing during Covid-19 it can be expected that the lagging states will follow suit and bring the average back up above 2019 levels.
To learn more about the data behind this article and what Airbtics has to offer, please reach out to Jae at jae@airbtics.com.