Retail, Hotel Assets Dominate US Distress Inflows
The latest US Capital Trends report from Real Capital Analytics focused on U.S. lending activity in the first half of 2020 and distress flows in the market. In the current downturn, we have seen aggregate distress across all property types grow at a pace much faster than that seen during the Global Financial Crisis (GFC). Just two commercial property sectors, however, are behind the bulk of new distress.
RCA tracks all stages of distress, from the first signs of potential trouble through to resolution. We will classify a property as troubled when we have direct knowledge of property-level distress. Announcements of bankruptcy or default, tenant distress, or CMBS loans transferred to a special servicer are just a few examples of events that can trigger this troubled status.
The chart shows the levels of new distress. Given news headlines, it's to be expected that retail and hotel properties would represent a large share of newly troubled assets since the start of this Covid-19 recession. The magnitude of their shares may be more surprising. Retail and hotel assets combined represented 92% of new trouble in the second quarter of 2020. In the depths of the GFC, these two sectors were behind only about half the total distress.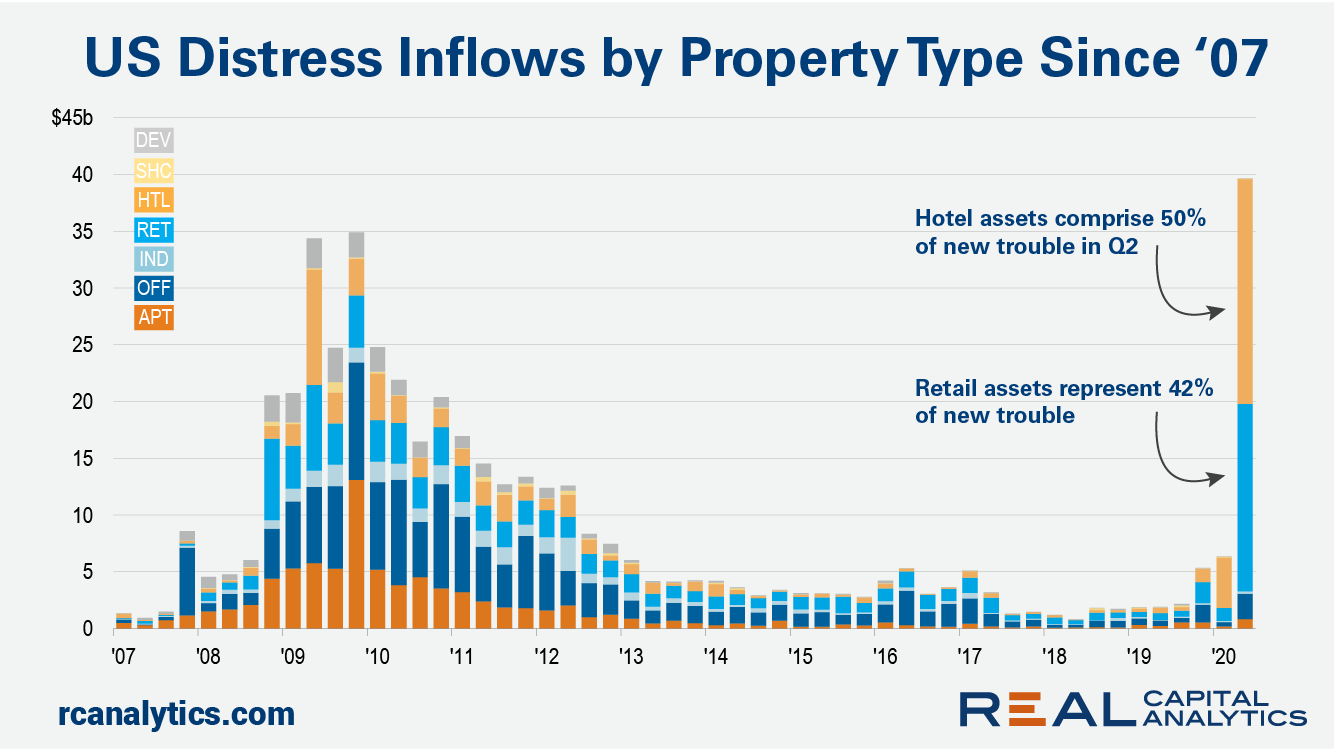 To learn more about the data behind this article and what Real Capital Analytics has to offer, visit https://www.rcanalytics.com/.