Staff Levels at European Food Factories Fall to 16pts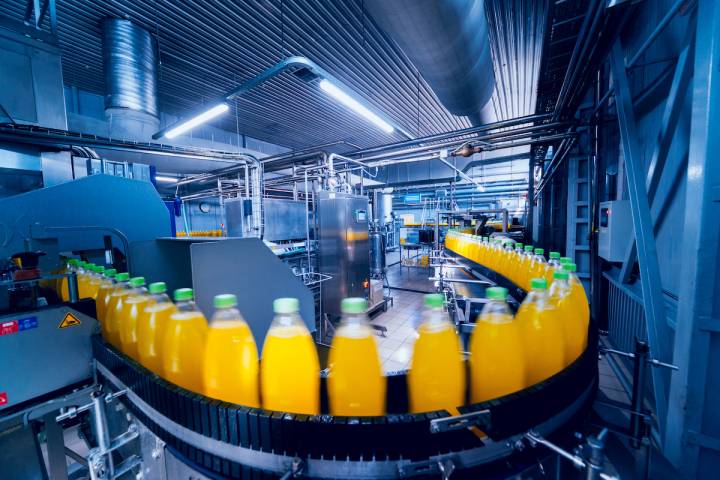 Worker presence at food manufacturing plants across Europe has dropped to just 16pts of equivalent levels last year, a low not seen since countries began to re-emerge from the first lockdown at the end of April.
Huq's European Industrial 'Big-6' Indicator, which measures staffing levels at factories across a range of industries, had recorded a steady recovery over the last six months with the figure for worker presence at food plants climbing above 50pts by the end of September.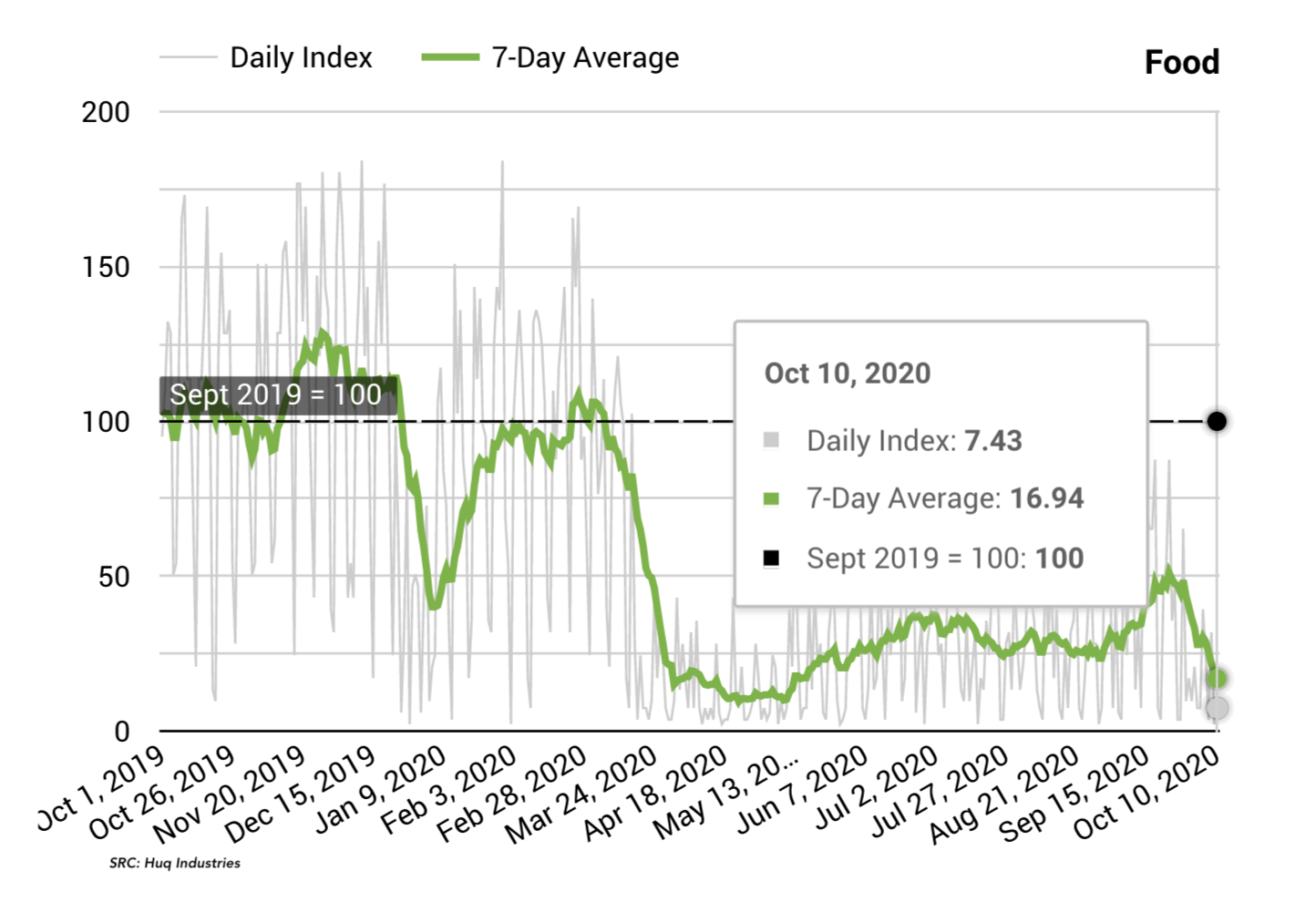 However, like many other industries recently, food production appears to have gone off the boil and staff presence at factories owned by companies including AB Foods (ABF), Anheuser-Busch (BUD), Danone (BN), Nestle (NESN) and Unilever (ULVR) has dropped right back to where they were in March. Food production is showing a faster drop in attendance than any other sector measured.
Whether the cause of such a sharp decrease in attendance (a proxy for productivity) stems from new restrictions impeding the return to work, or weakening demand in the on-trade as a result of hospitality closures – or both – remains to be seen. One thing is clear however, which is that industrial worker presence is slowing considerably and productivity will likely follow.
To learn more about the data behind this article and what Huq has to offer, visit https://huq.io/.