Cities are Changing. Are You? 11 Months of Covid-19 in London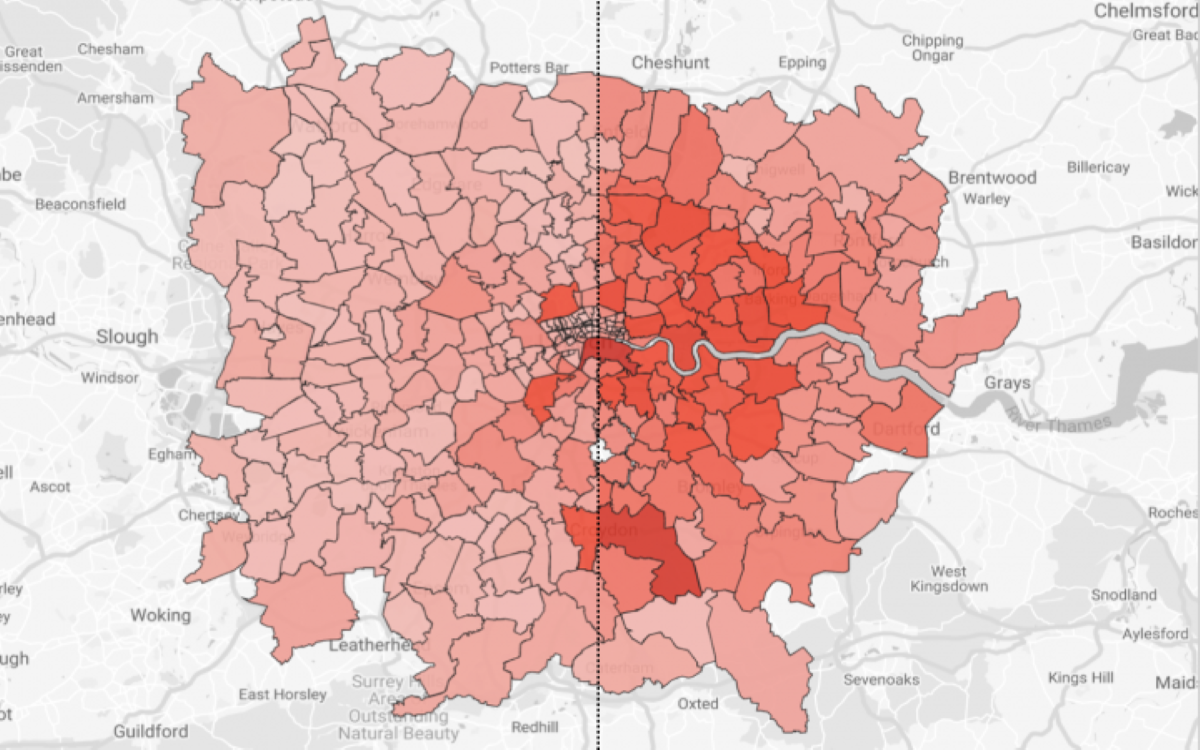 Huq has mapped the density of people within London by postcode district, month-on-month since the start of the year to create a time-lapse revealing emerging patterns. The visualisation shows how lockdowns one and two have transformed the capital, and what activity looks like across the city today. Darker shading on the map represents a higher population density.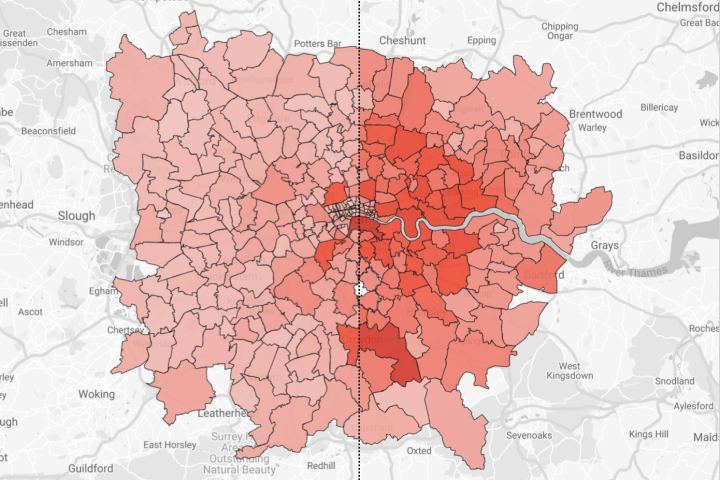 Some of the key takeaways include:
How the first major lockdown drove people to spend more time in the outer suburbs of London, with NW, NE, SE, SW and W 10+ postcodes, which are running consistently at 15% above September 2019 levels
There was limited return to pre-Covid patterns over the summer other than in very specific postcode districts – SE1, NW1 and Croydon – all of which are where major train termini are located. Central postcodes (EC, WC) fell to 55% of September 2019 levels in April and recovered to a high of 77% in September
So far during this second lockdown, a similar trend to Lockdown 1.0 is observable, but to a far lesser extent as corroborated by other recent outputs from the Huq Index
The impact of Covid-19 on Londoners has not been uniform, with clear distinctions visible in terms of recovery across different quarters of the city, which also align closely with different socio-economic populations
To learn more about the data behind this article and what Huq has to offer, visit https://huq.io/.