Mall Visits Accelerate Ahead of Black Friday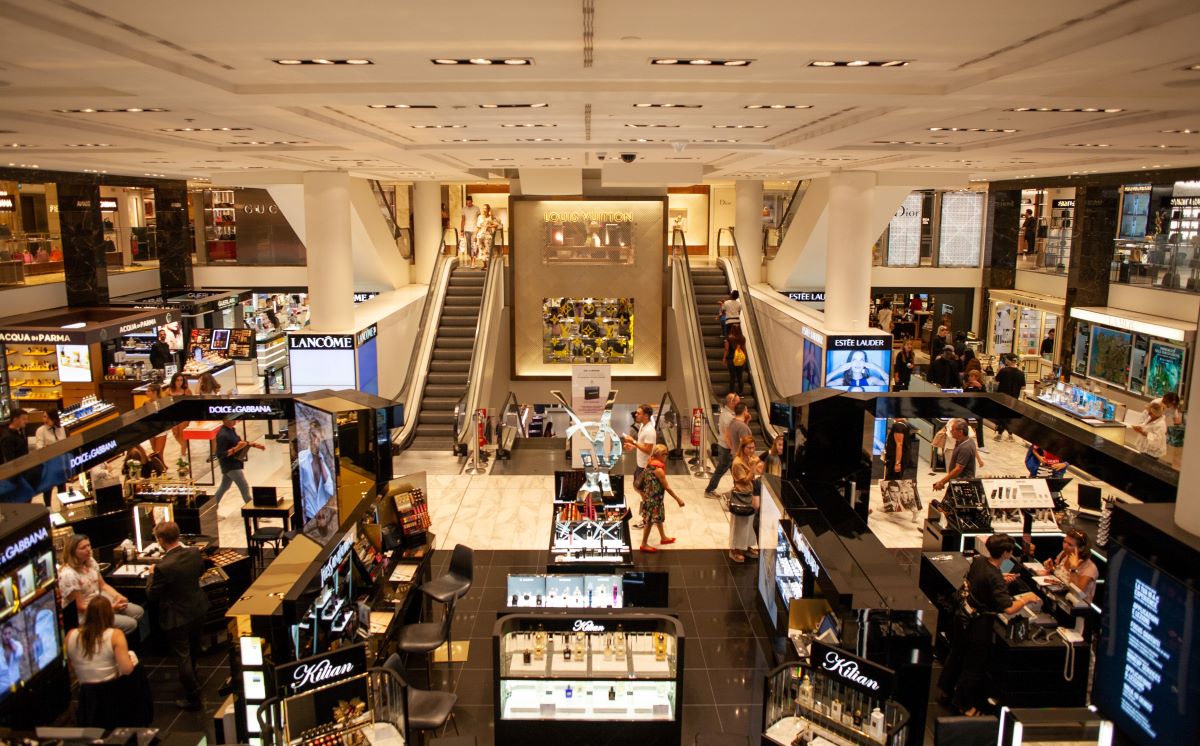 With a new phase of lockdowns beginning across the US, many shoppers have opted to get a jump on Black Friday over the past week. Foot traffic to malls increased steadily across most states other than Texas where case numbers have climbed significantly, although lockdown measures have not yet been imposed. Mall visits in Texas have remained more or less flat since the start of the month.
Florida saw a week-over-week increase of 7% in mall traffic, on top of a 3% increase in the prior week.
California, which has seen more restrictive lockdown orders as a result of spiking case numbers, saw a 3% increase in mall traffic over the past week, compared to a 7% increase the previous week ahead of the current restrictions.
In New York, restrictions have been focused on curbing cases driven by 'bars, restaurants, gyms and house parties', according to state governor Cuomo. As an indicator for shopping trends, mall foot traffic in the state suggests that NY state residents are still keen to spend; it was up 5% last week and 3% in the previous week.
It remains to be seen how lockdown measures will affect Black Friday in major shopping districts, Advan will be tracking foot traffic to malls and other retailers with only a 1 day delay in reporting. Stay tuned for further updates after what is normally the biggest shopping weekend of the year.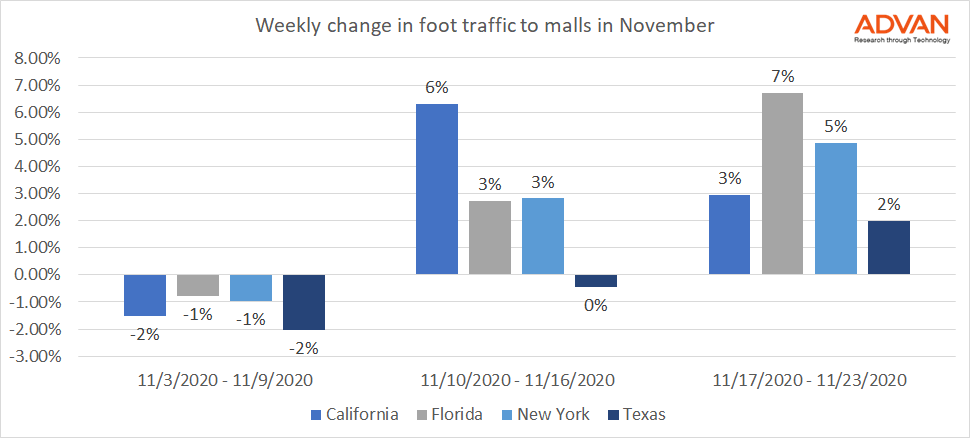 To learn more about the data behind this article and what Advan has to offer, visit https://www.advan.us/.