Best Buy app surpasses one million daily active users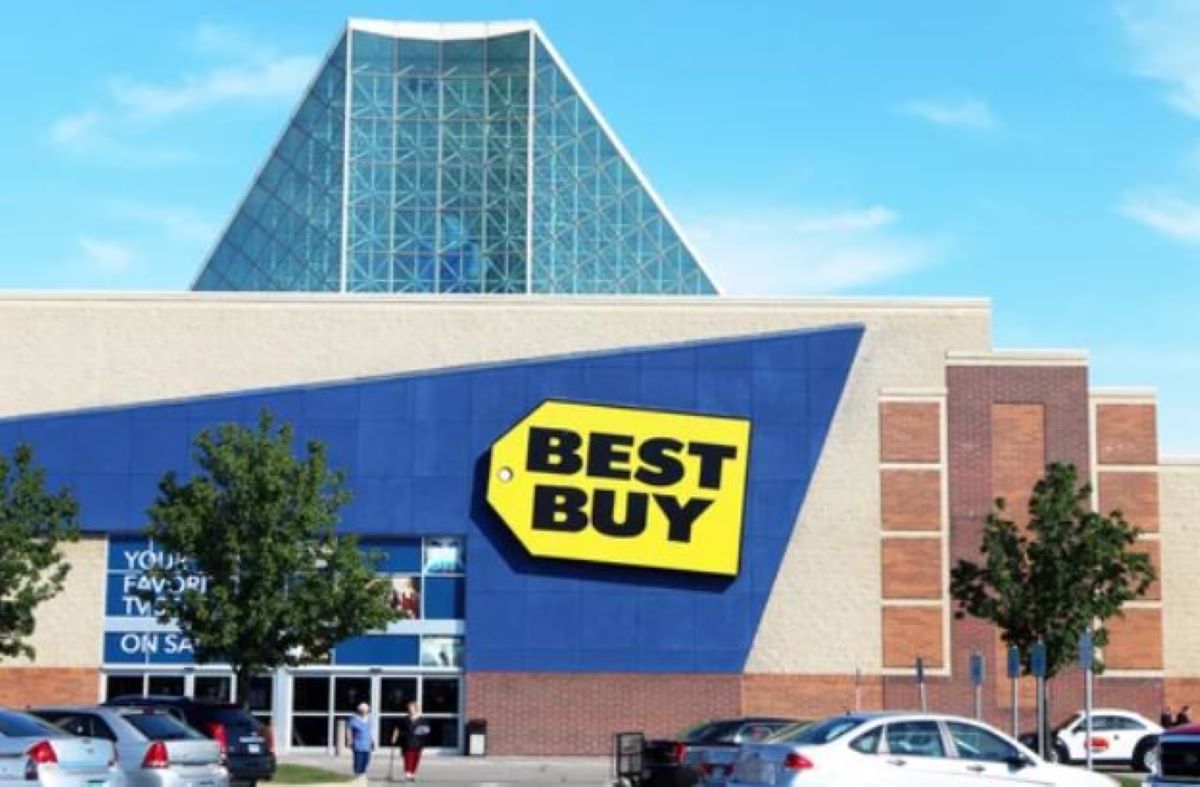 Best Buy is in for their best holiday season yet. The company, which launched Black Friday deals over the weekend, is seeing huge app growth. Yesterday, November 24, the app achieved approximately 1.15 million daily active users, an all-time high for the app according to Apptopia record.* Last week was the first time the app hit the 1-million milestone.
Earlier this month, the app also hit a new record for single-day downloads (new users) with 57,000. This was prompted by the much anticipated PS5 release. Two weeks later, Best Buy began their Black Friday sale and teased a Nintendo Switch restock + Nintendo Switch Mario Kart Deluxe Edition release. Downloads shot up again to about 55,000.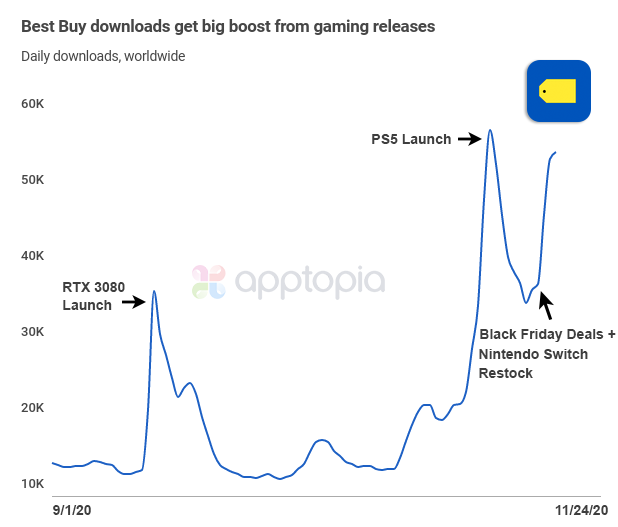 And that's not all, folks! The juiciest app metric for retail apps is sessions. Sessions occur every time someone opens an app. As you can imagine, more sessions = more browsing = more purchases. Best Buy's sessions have been climbing to new heights this month. Yesterday, November 24, the app recorded over 2 million.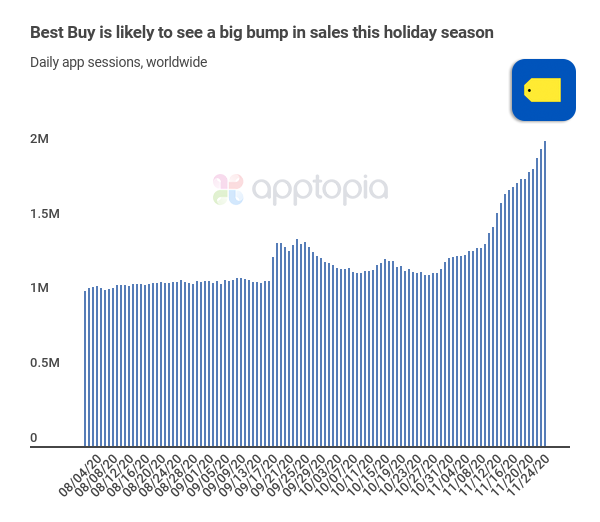 Ok, so Best Buy is crushing it this holiday season. But what about Walmart, Target, or Amazon? I got too carried away with B.B. to cover those, but you can see for yourself! Just click that big blue button below to create your very own mobile intelligence report with five apps of your choosing.
*Apptopia's performance estimates date back to January 2015. Best Buy launched prior to 2015, but based on 2015-2020 metrics, it is likely that these are lifetime records.
To learn more about the data behind this article and what Apptopia has to offer, please reach out to Connor Emmel at cemmel@apptopia.com.