Worldwide digital games market: November 2020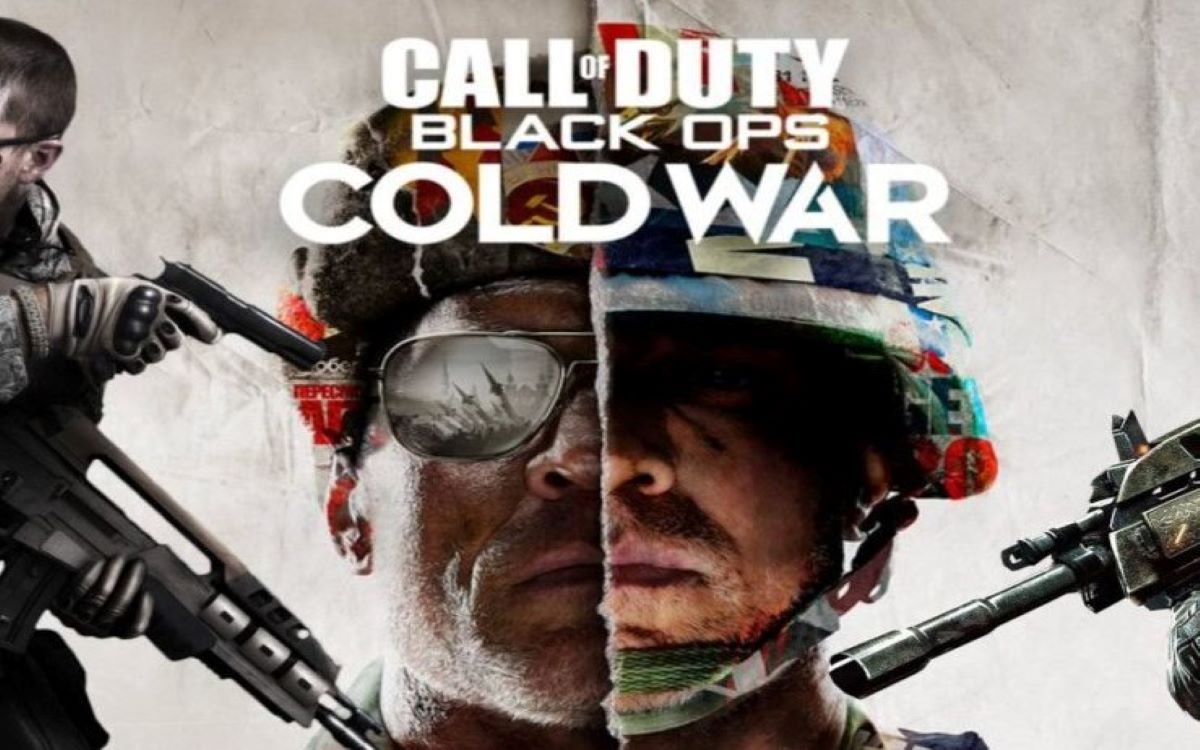 Digital games earned $11.5B in November 2020, the highest monthly revenue ever. Overall earnings were up 15% over November 2019. Mobile grew 9% while PC rose 22% to reach a new revenue record, which was driven largely by the release of World of Warcraft: Shadowlands. Console earnings were up 24% but fell slightly below the all-time record set in April 2020. As noted in our Black Friday and Cyber Monday report, console earnings were likely held back by a limited supply of PlayStation 5 and Xbox Series X|S systems. Consumers who were not able to secure a new console may have held off on buying many of the season's biggest games until they could play on the latest hardware.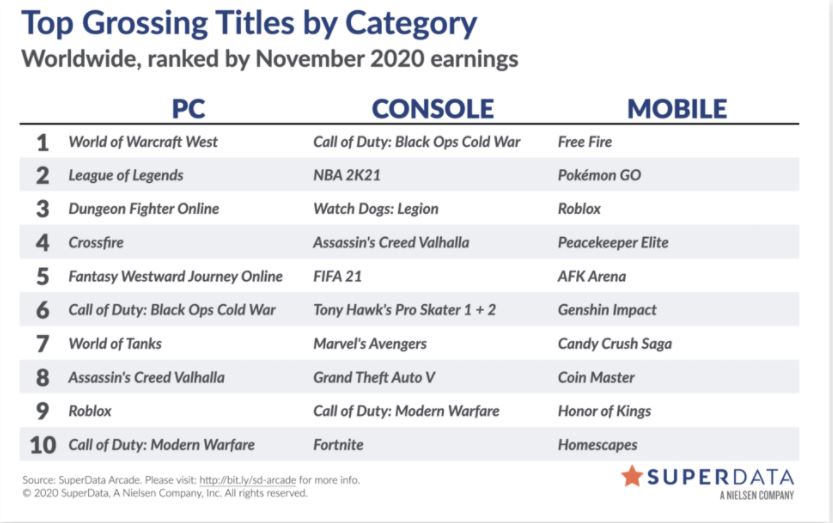 Call of Duty: Black Ops Cold War sold 5.7M digital units in November, a 7% increase compared to the previous franchise record holder Black Ops 4. The ongoing success of the free-to-play Warzone mode in Call of Duty: Modern Warfare helped drive interest in the latest title. Warzone will likely continue to be the most common way gamers experience Call of Duty on PC or console in the near future. Thanks to Warzone, Modern Warfare had 2.7 times as many players as Cold War in November 2020.
Assassin's Creed Valhalla sold 1.7M units, 50% more than Assassin's Creed Odyssey at launch. The latest game benefited from a positive reception to Odyssey, from being a showpiece game for the PlayStation 5 and Xbox Series X|S and also from a last-minute delay of Cyberpunk 2077. Even though the game's overall revenue was up 23% over Odyssey at launch, in-game revenue was down 62%. This was likely because Valhalla did not offer a paid experience booster at launch, which Odyssey was criticized for featuring. However, Ubisoft did add a booster into Valhalla in December.
Spider-Man: Miles Morales sold 663K digital units across PlayStation 4 and 5. Sales of the Sony-published title did not compare to the launch of Marvel's Spider-Man in September 2018 (2.2M). However, the title was not billed as a full sequel, and sales were significantly higher than those of Uncharted: The Lost Legacy, a PlayStation exclusive of similar scope.
The release of World of Warcraft: Shadowlands led to the game's highest monthly revenue since 2008 and player numbers since 2010. Compared to the launch of the Battle for Azeroth expansion in August 2018, earnings and user numbers were 50% and 34% higher, respectively. It is unlikely the game will sustain these high player numbers for more than one to two more months. The title is now highly dependent on major expansions to drive temporary spikes in revenue and user numbers.
Among Us had roughly half a billion monthly active users in November. The title is now by far the most popular game ever in terms of monthly players. Since Among Us is not heavily monetized, earnings figures are comparatively smaller. The PC version (which has a $5 upfront price) accounted for the majority of revenue from August to November (64%) despite having an extremely small share of the total player base (3% in November).
To learn more about the data behind this article and what SuperData has to offer, visit https://www.superdataresearch.com/.