So Far in 2021: UK Ports Transits Down, Delays Increase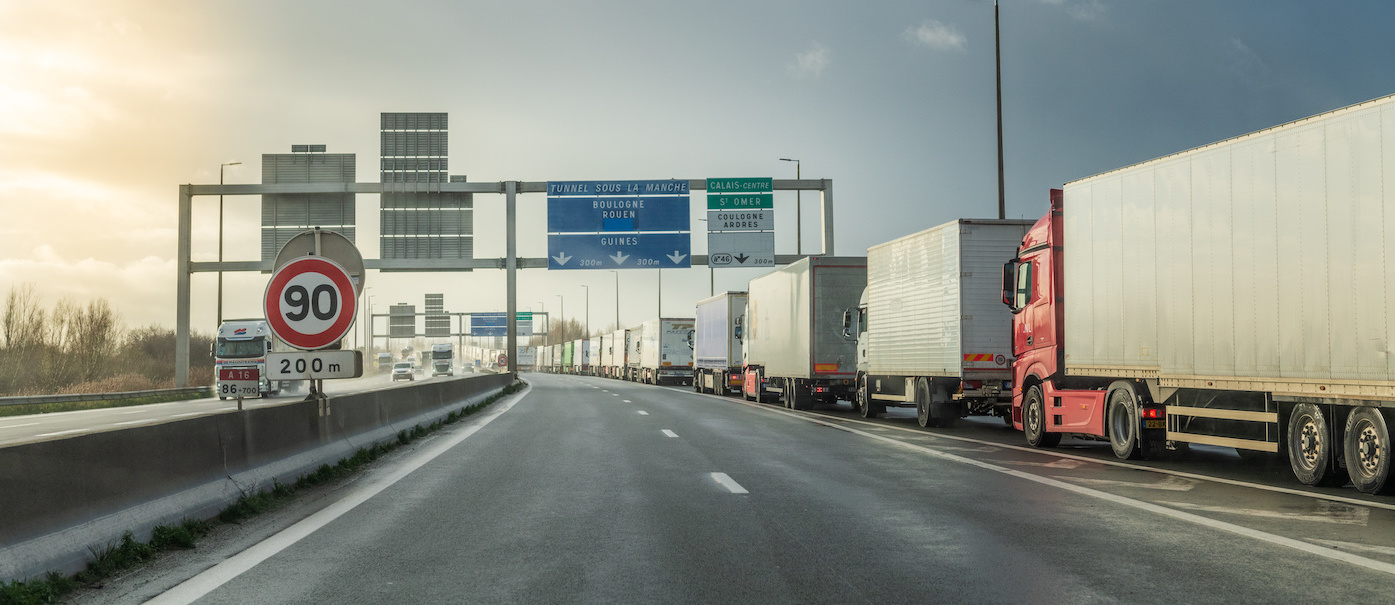 In the nine days since the Brexit transition period ended, high-frequency data from Huq Industries shows journeys through UK ports down 26% on January 2020. At the same time, the time spent transiting through UK ports has risen 10% since December 31st to read 112.6pts.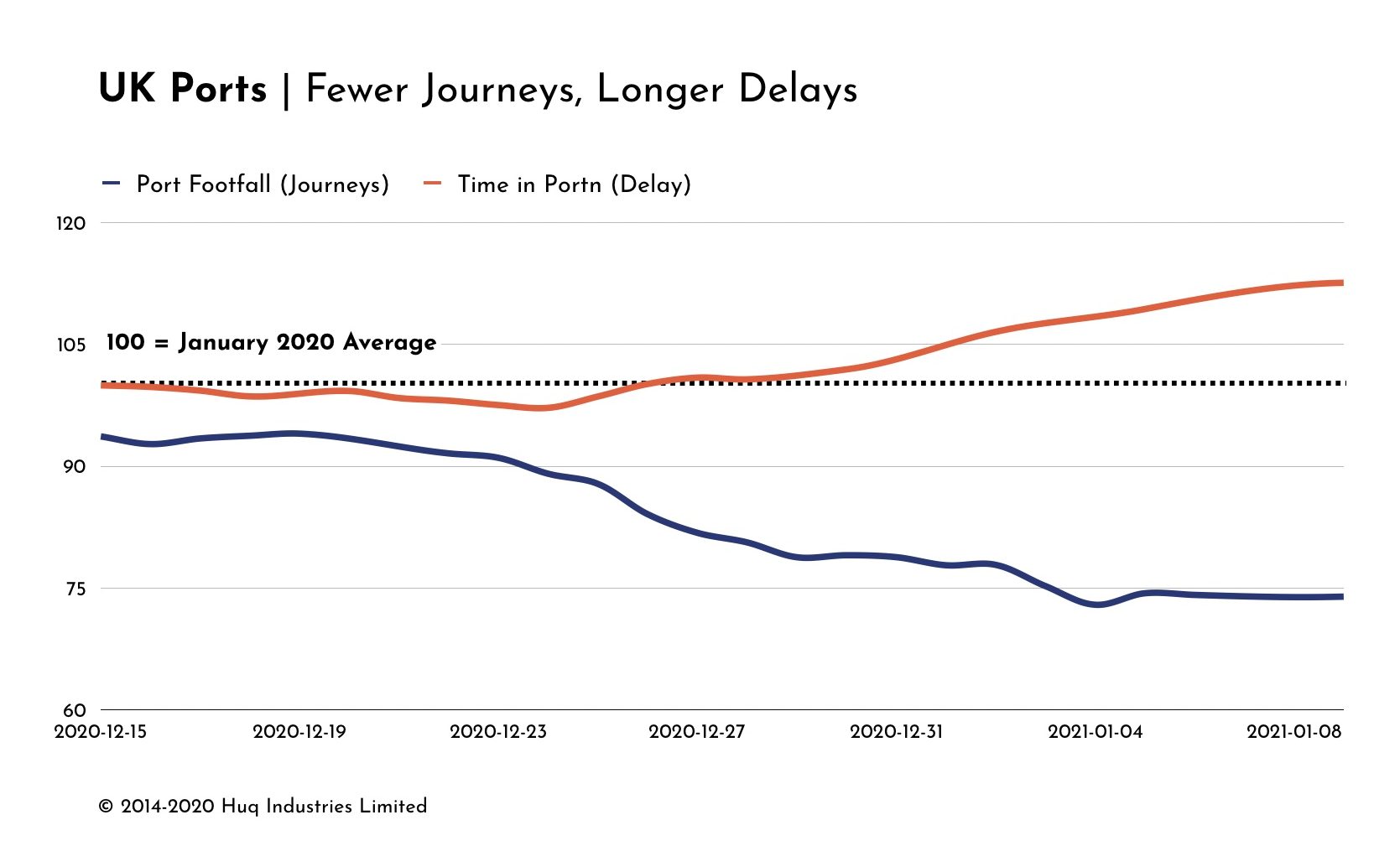 This incrementing trend in delays at ports crossed 100pts on January 1st exactly, whereas the negative trend in the number of journeys made started in mid-December.
These figures reflect anecdotal reports from the Road Haulage Association (RHA) that one in five hauliers had been turned away due to incorrect paperwork or no negative Covid test results.
As industries of all kinds watch for signs of disruption across the UK's ports of entry, this output represents the first quantitative assessment of changes taking place.
To learn more about the data behind this article and what Huq has to offer, visit https://huq.io/.