Oxford St Footfall Trends Shows Recovery Getting Faster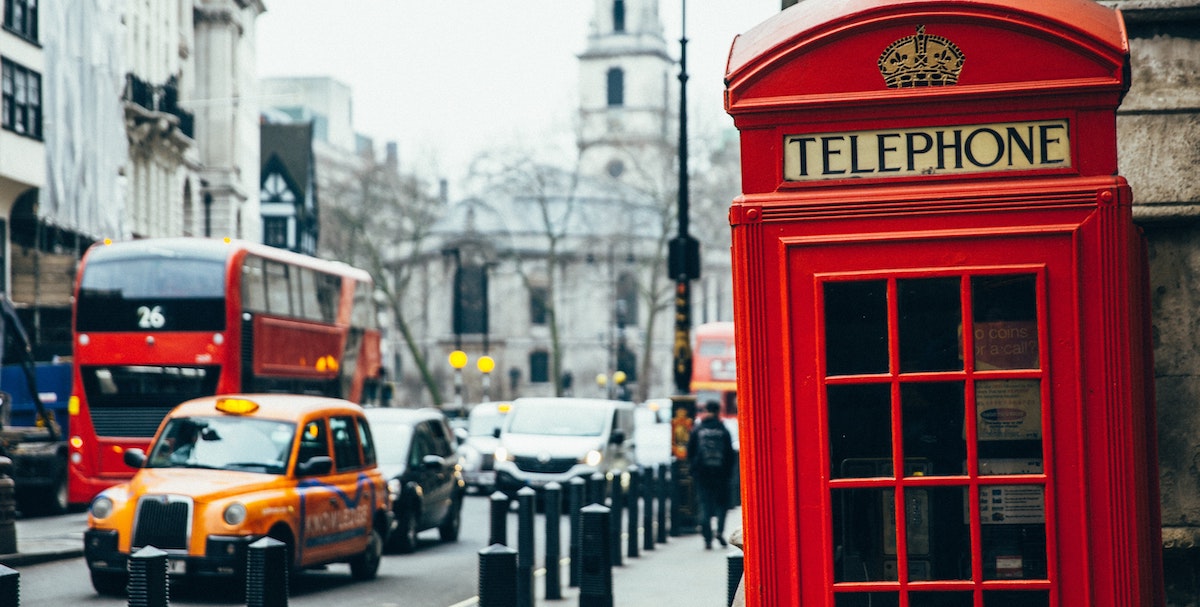 Foot traffic on London's Oxford St paints a positive picture of what may come as pedestrian traffic touched pre-Covid levels between lockdowns ahead of Christmas. Having regained 80%+ of previous levels for much of the summer, the Indicator fell sharply during Lockdown #2 before peaking at 98pts ahead of Christmas on Dec 9th.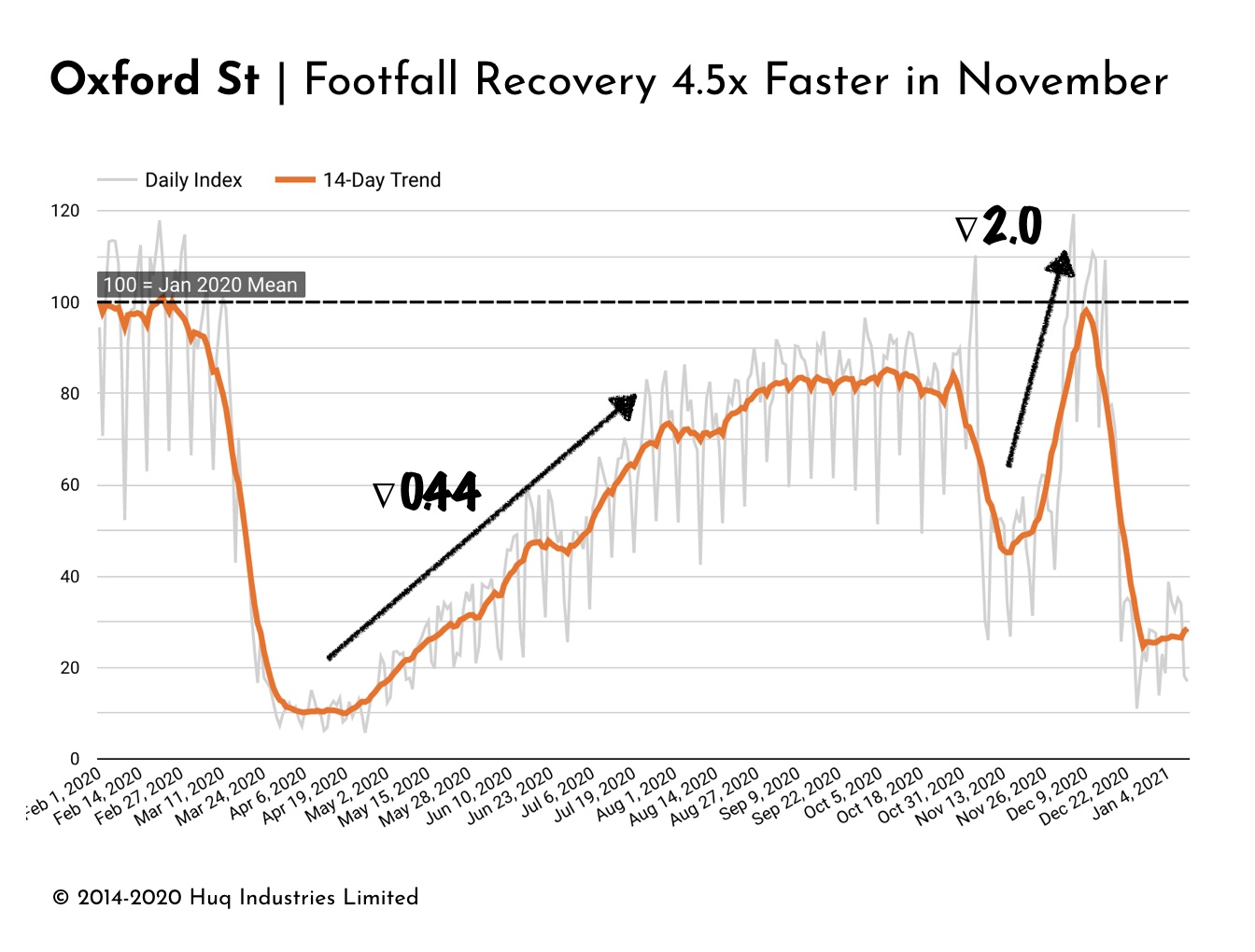 At that time a third lockdowm, or tougher tiering for London was in discussion, and it appears that shoppers made the most of the brief opportunity to engage in the festive retail season. On December 14th it was announced that London was to enter Tier-4 restrictions and the data reflects this, with presence standing currently at 25pts.
The speed of recovery between lockdowns in November bears little resemblance to recovery in May, where the indicator took 2.5 months to regain 80pts on the index. Second time around, the Indicator rose 20pts to reach the equivalent level in just 10 days. With the UK's vaccination programme intensifying at the end – we hope – in sight, this data suggests a more positive outlook for retail recovery, town centres and this sector of the economy.
To learn more about the data behind this article and what Huq has to offer, visit https://huq.io/.