In QSR Chicken Sandwich Wars, Chick-fil-A Rules the Roost with 45% Market Share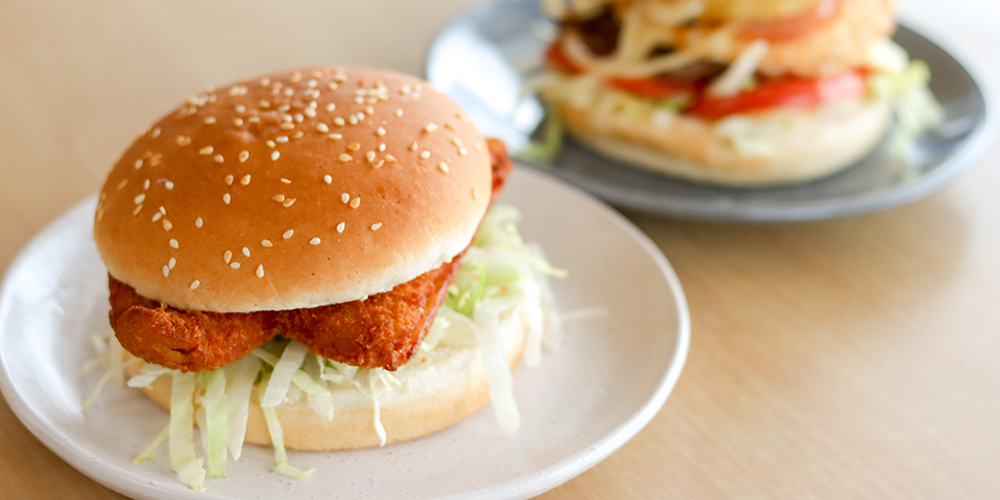 In December 2020, Chick-fil-A led its competitors in chicken sandwich online spend, with Popeyes trailing a distant second.
Key Takeaways
Popeyes briefly took the lead from Chick-fil-A in market share of chicken sandwich online spend in January 2020.
As of December 2020, Chick-fil-A led in market share (45%) of online spend followed by Popeyes (17%) and McDonald's (16%).
Overall, online spending on chicken sandwiches across all restaurants in this analysis combined grew 420% between January 2019 and December 2020.
The battle between quick service restaurants for chicken sandwich sales has yet to lose any steam entering 2021. Both Popeyes and KFC have recently publicly expressed their efforts of "playing to win" in the fiercely competitive market, while Taco Bell has also announced intentions to join the fray. Following the pandemic, the battleground of the chicken war moved to off-premise online and digital sales. To measure how off-premise online chicken sandwich sales have fared, Edison Trends analyzed over 100,000 U.S. transactions from top-selling restaurants via direct, ordering platforms and food delivery service sales.
Which Quick Service Restaurants are selling the most chicken sandwiches?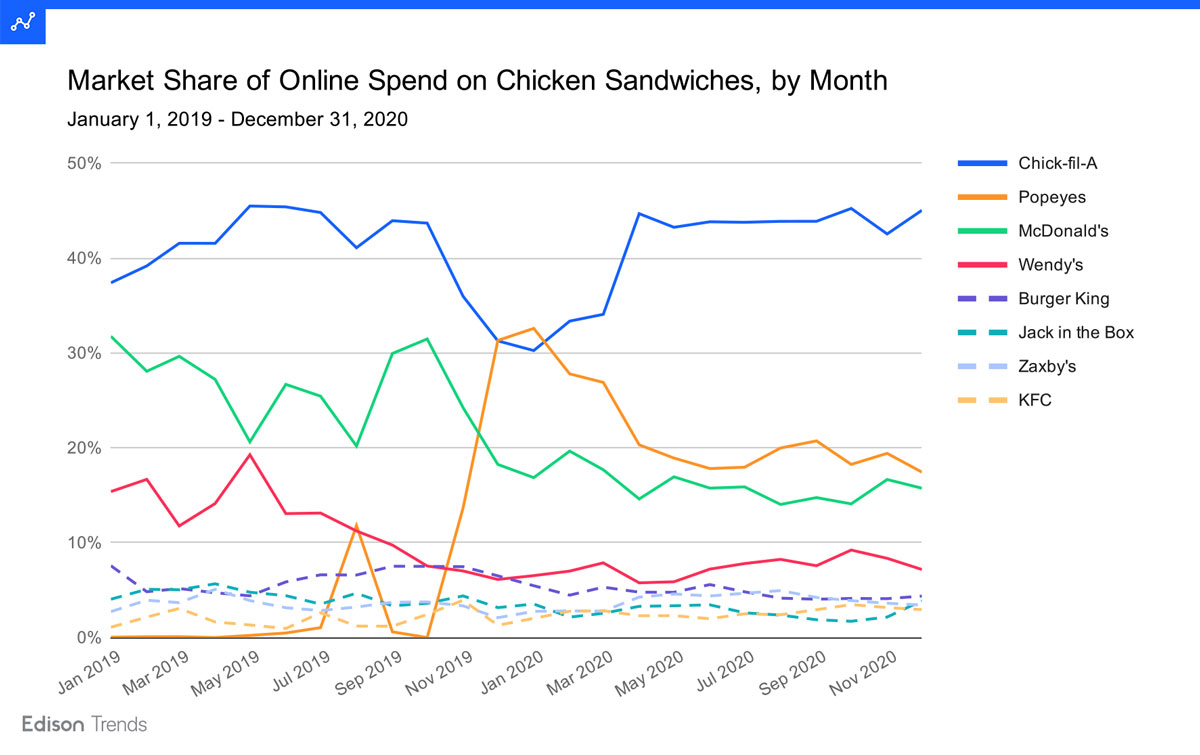 Figure 1: Chart shows estimated market share of spend on chicken sandwiches by month, from January 1, 2019 - December 31, 2020, according to Edison Trends. This analysis was performed on over 100,000 transactions from 20 restaurants, ordering platforms, and food delivery services.
Looking at online spending on chicken sandwiches from these eight chains, it's easy to see the big bite Popeyes took out of Chick-fil-A and McDonalds when they introduced their chicken sandwich on August 12, 2019. That sandwich sold out soon after, but Popeyes had recovered by November 2019, climbing briefly to a peak chicken sandwich market share in January, when they earned 33% of the money spent on chicken sandwiches between these brands.
After that Chick-fil-A regained top position and has held it since, with 45% share in December 2020, up two percentage points over November. Popeyes was a distant second in December, at 17% share. McDonald's had 16% and Wendy's 7%.
Though the top four restaurants for chicken sandwich share have retained their positions since February 2020, the next four—Burger King, Jack in the Box, Zaxby's, and KFC–have jockeyed for position. Burger King, which had crept briefly ahead of Wendy's in November 2019, now stands tied with Jack in the Box at 4%, with Zaxby's and KFC right behind at 3% each.
*The data shown is based on a sample of anonymized and aggregated e-receipts from millions of consumers in the United States.
To learn more about the data behind this article and what Edison Trends has to offer, visit https://trends.edison.tech/.