European Non-Essential Retail Footfall in Decline as Pandemic Third Wave Looms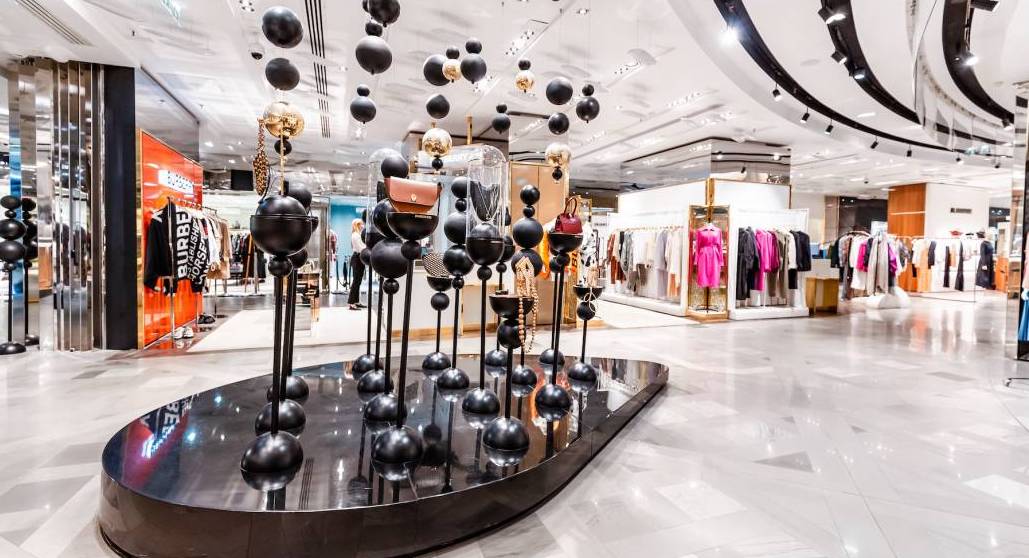 Footfall across Europe's clothing, hospitality and leisure industries has fallen by almost a third so far in February amid a broader consumer sector decline as the continent faces a new wave of the virus.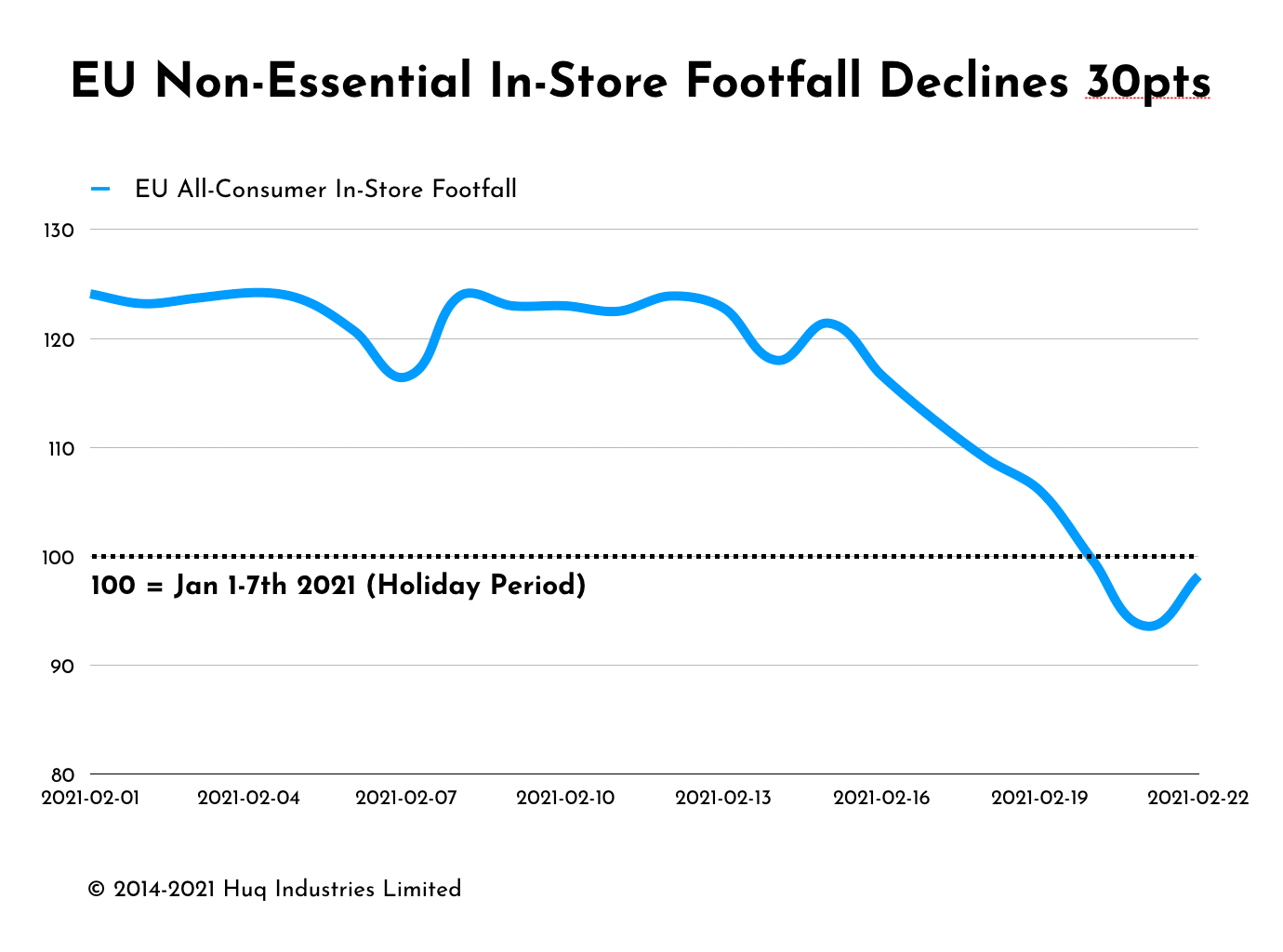 All in-store activity indices are pushing lower as reports of tightening restrictions and slow vaccine roll-out appear to be hitting consumer confidence and mobility according to data from Huq Industries.
This news comes as Reuters reports that Finland, Sweden, the Czech Republic and France have all planned new lockdowns in light of variants increasing Covid-19 infections rates.
It also reported that European Union leaders have meet to accelerate the production and rollout of vaccines; they are also advocating a vaccine passport scheme in order to promote the southern states and their tourism industries.
To learn more about the data behind this article and what Huq has to offer, visit https://huq.io/.