Ace Hardware Sales in Extreme Weather: Texas, Winter 2021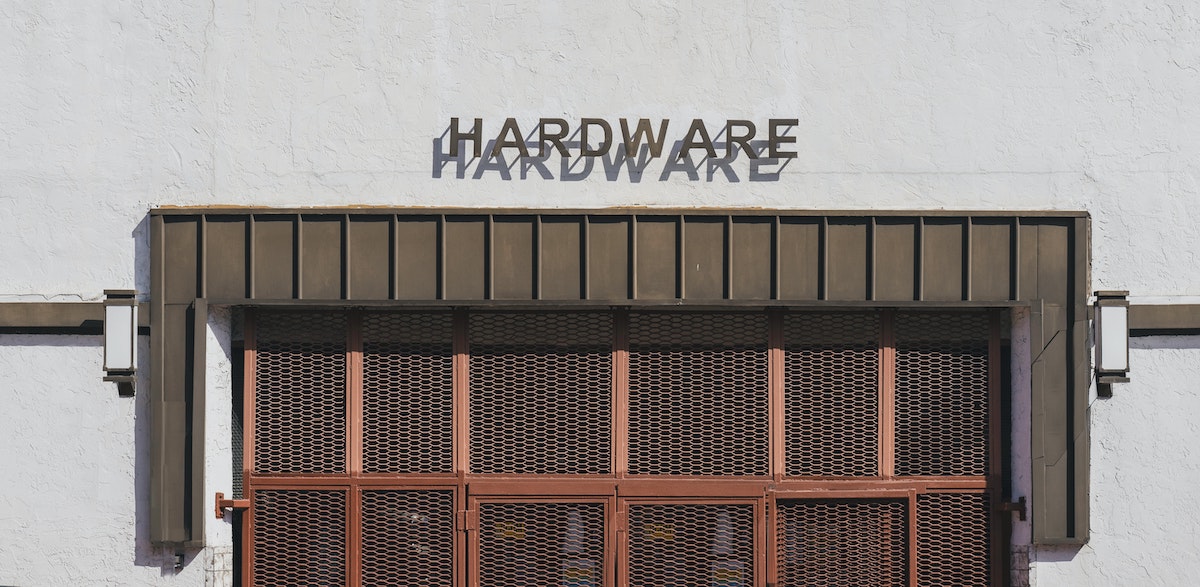 Realtime sales and inventory information can be useful to look at both short- and long-term trends. Previously, Viscacha has written about how long-term changes in weather factors like temperature impact sales by category. Here, we dive into the immediate effects of an extreme weather event on a home improvement retailer. Ace Hardware's sales swung dramatically during Texas's unusually harsh 2021 winter. Viscacha's subscribers were able to see in real time which products and categories were spiking and by how much.
On January 9-11 of this year, Texas was hit by an intense winter storm for the state, with snowfall reported on the 10th setting historic records in central and north Texas. Just a month later on February 10, Texas was hit by three more winter storms and faced widespread power outages throughout the state. Here, we analyze sales and category patterns in Ace Hardware's 226 Texas locations as compared to the rest of their U.S. locations to lend insight into how extreme weather events affect retail.
The plots above show which product categories saw the most above-median sales on three specific dates: January 10th, the day of the initial record snowfall; February 10th, the beginning of the second wave of storms; and February 20th, the conclusion of the second wave, when cleanup might be peaking. Evidently, snow removal, winterization supplies, and heaters saw tremendous spikes on both 1/10 and 2/10 - although the spikes in February were roughly ten times as large. This suggests recent memory of the January snow caused an increase in preemptive purchases when storms began again in February. The product mix at the end of the February storms is quite different, but as expected is suggestive of cleanup supplies and dealing with issues like frozen pipes. Specifically, plumbing and pipes/ pipe fittings saw sales 200 percent above median on this day.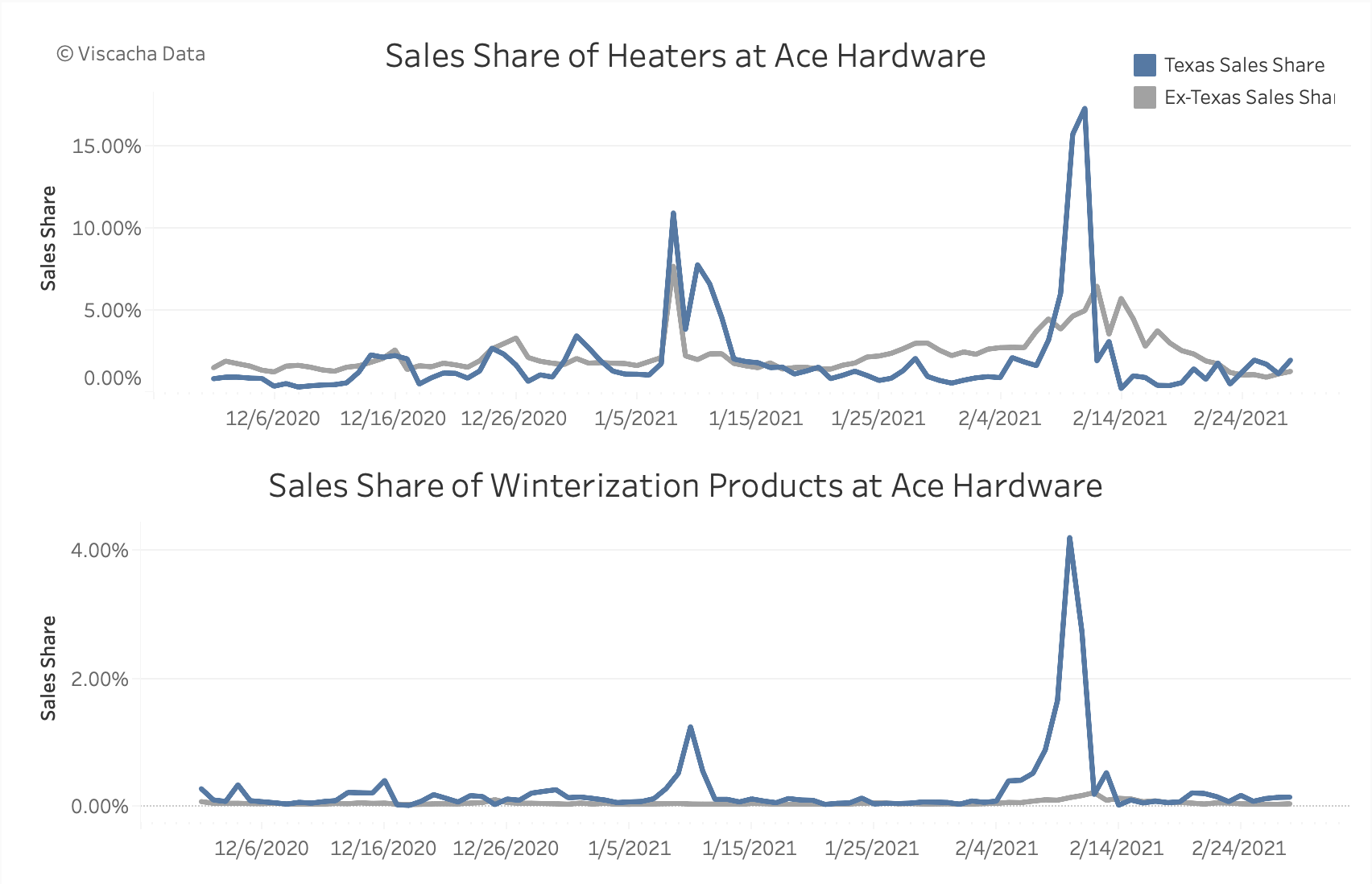 A comparison of sales share at Texas stores vs. the sales share across all other U.S. stores lends further insight into the magnitude of the weather effect. The plots above show sales share of heaters and winterization supplies at Ace stores in December through February. On January 10th and February 10th-11th, the shares of sales from heaters at Texas stores were four times the ex-Texas shares, despite non-Texas stores having a higher proportion of sales from heaters on the majority of other days. The discrepancy for winterization supplies is even more extreme: At the peak in February, over 4 percent of Texas Ace sales were from winterization products, compared to roughly one-tenth of one percent at other stores.
While these category patterns are not particularly surprising, their magnitude is striking and illustrates the extent to which weather-exposed retailers like Ace need to be responsive to weather events. On the flipside, investors should be acutely aware of the relationship between weather and product-level sales since swings this large can make or break a quarter for suppliers.
To learn more about the data behind this article and what Viscacha Data has to offer, please reach out to at loften@viscachadata.com.