A Year in Lockdowns: Mobility Remains Cut in Half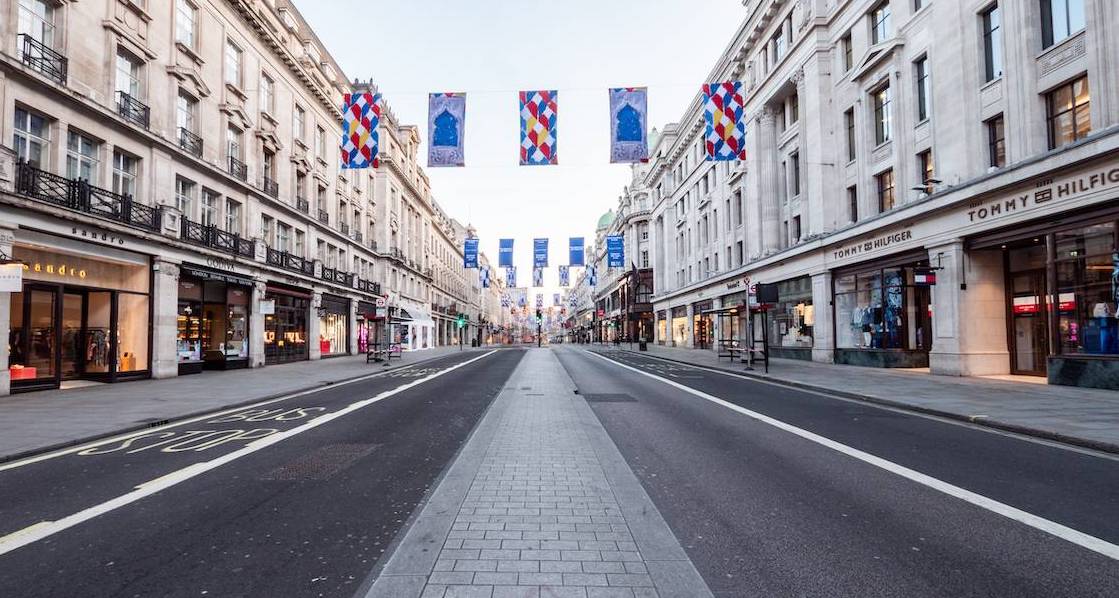 Population mobility in the UK remains around half of its pre-pandemic level as we look back on a year of restrictions. Huq's high-frequency footfall data provides an accurate measure of how policy has impacted movement in the UK throughout the pandemic, which averages around -40pts throughout the last year. As restrictions eased last summer, high-street footfall reached a peak of 75% of the January 2020 mean in July and August, before dropping to a series low of 40% at the start of this year.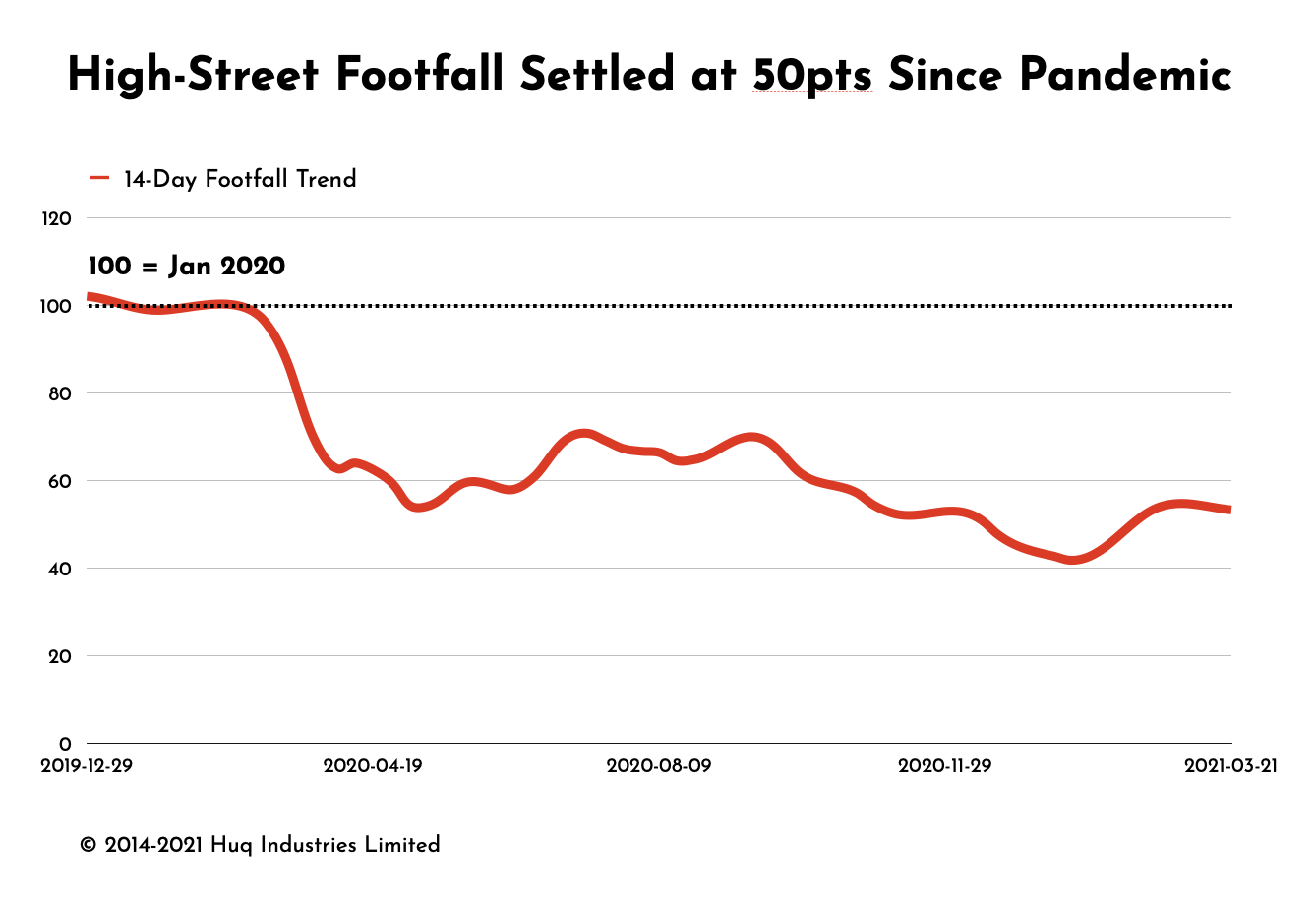 Levels climbed again in February, with people in their 20s and 40s responsible for the biggest uptick in movement, however they have started to plateau again recently and are steady at around 70% for these groups. Mobility for those over 50 remains at just 30% and is steady at around 50% for those in their 30s.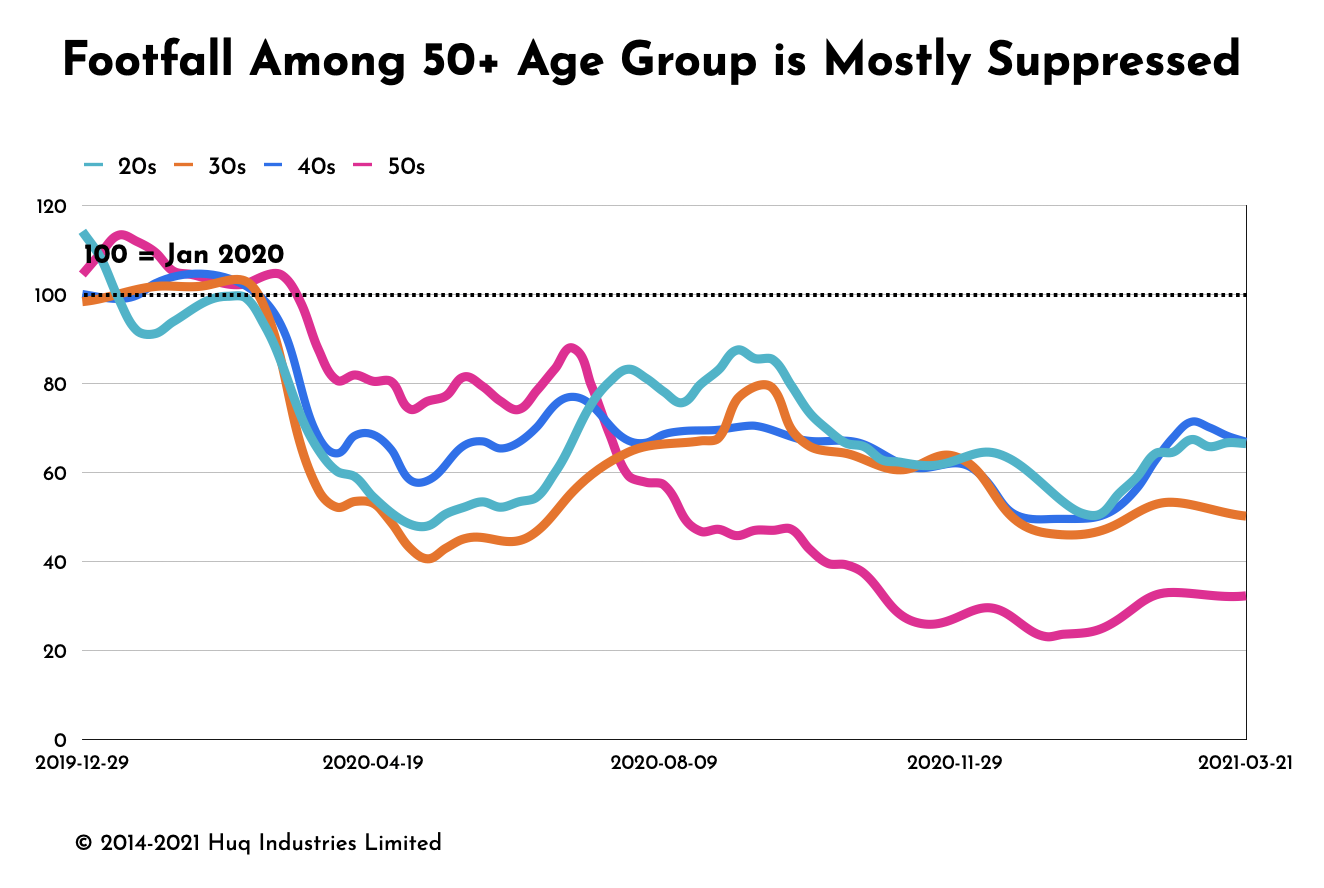 As the UK works through the government's exit roadmap, Huq will continue to offer a fast and reliable means for businesses, local government and policy makers to measure economic and societal trends with confidence.
To learn more about the data behind this article and what Huq has to offer, visit https://huq.io/.