Why You Shouldn't Worry About Inflation Yet

Fears of inflation are heating up. But wages are telling a different story. This week we explore salaries to see what industries and jobs are most affected.
In a previously published newsletter titled, Labor Markets are Not as Healthy as They Look, we documented an 8.8% decrease in salaries from March to August 2020. In the figure below, we continue to observe a similar trend by looking at the average salary for the past 3 years. In contrast to current fears, we do not observe a dramatic inflation in wages. And despite salaries being on the rise since September 2020, they are only now back to mid 2018 levels.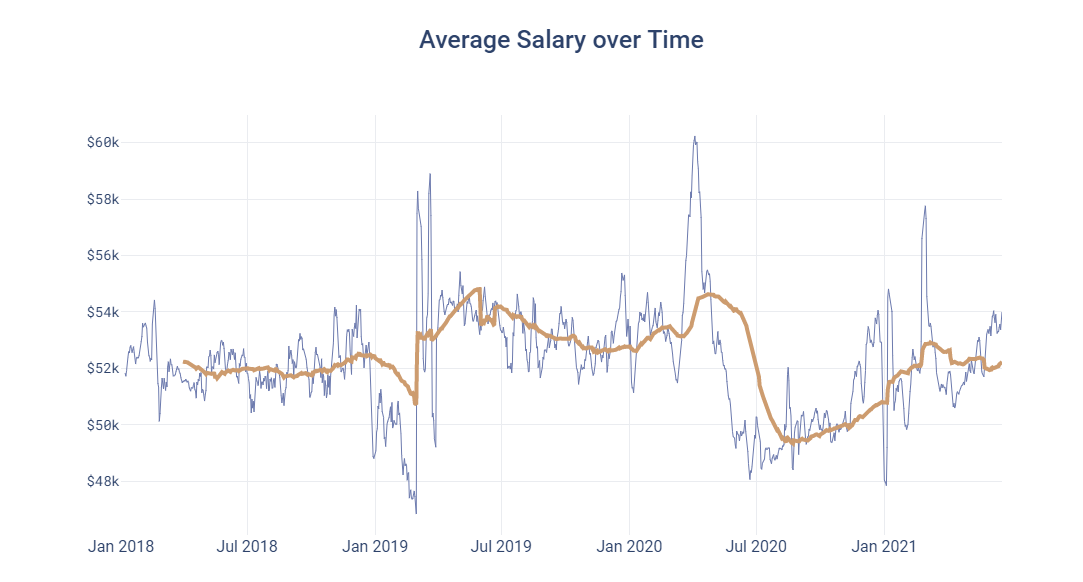 Breaking down wage inflation by industry, we are able to see the industries that experience the largest increases and decreases in salaries. Unsurprisingly, the industries with the largest increases in wages are the ones that have seen greater demand in recent months. Salaries in 'Mental Health Care' have increased the most, followed by 'Health, Wellness and Fitness'.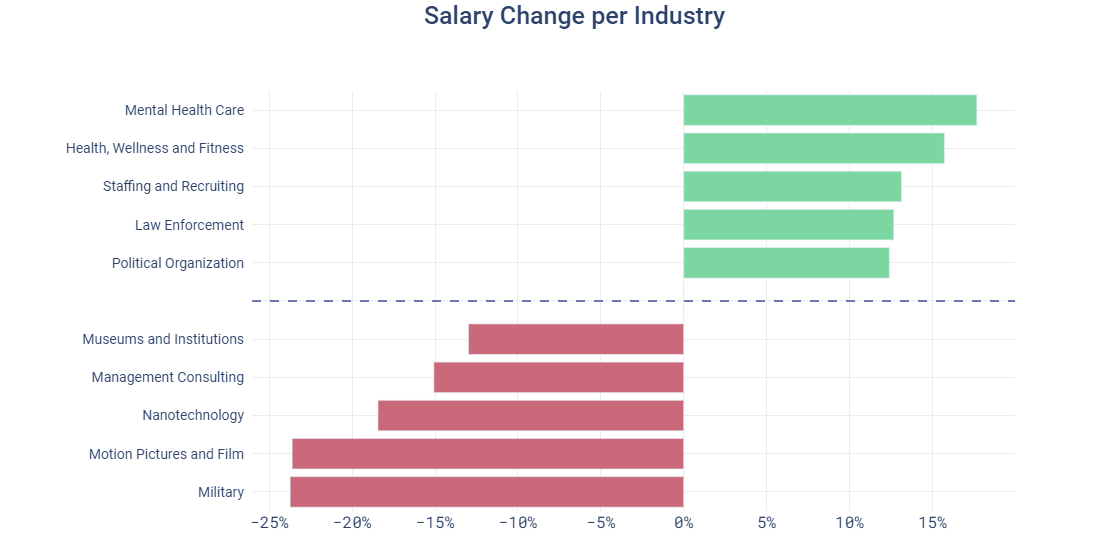 Next we break down wage increases by occupation. Note that the increase in salary for Registered Nurses dwarfs that of all other occupations.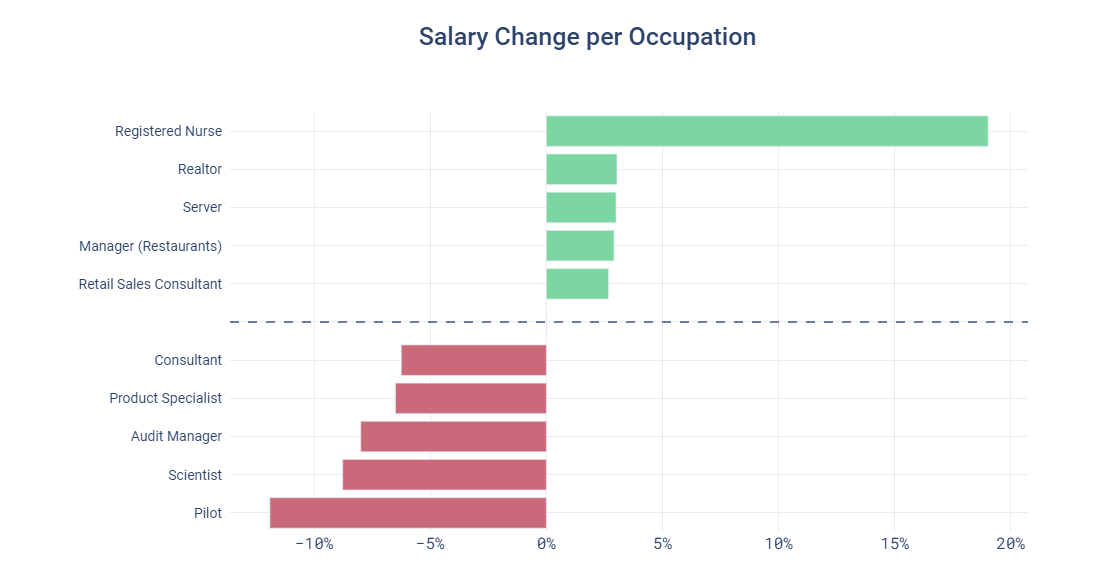 Interestingly, other top occupations with salary increases are mostly in retail and real estate.
Takeaways:
Although salaries are rising on average, the increase does not appear to be extraordinary, as salaries are not even back to their pre-pandemic levels.
Industries that have recently seen an increase in demand have experienced the largest increases in wages, whereas industries that require in-person interactions have seen decreasing wages.
The largest salary increase in occupations is for RNs, along with roles in real estate and retail.
To learn more about the data behind this article and what Revelio Labs has to offer, visit https://www.reveliolabs.com/.