Back-to-Work Report: What Employees Say About Returning to the Office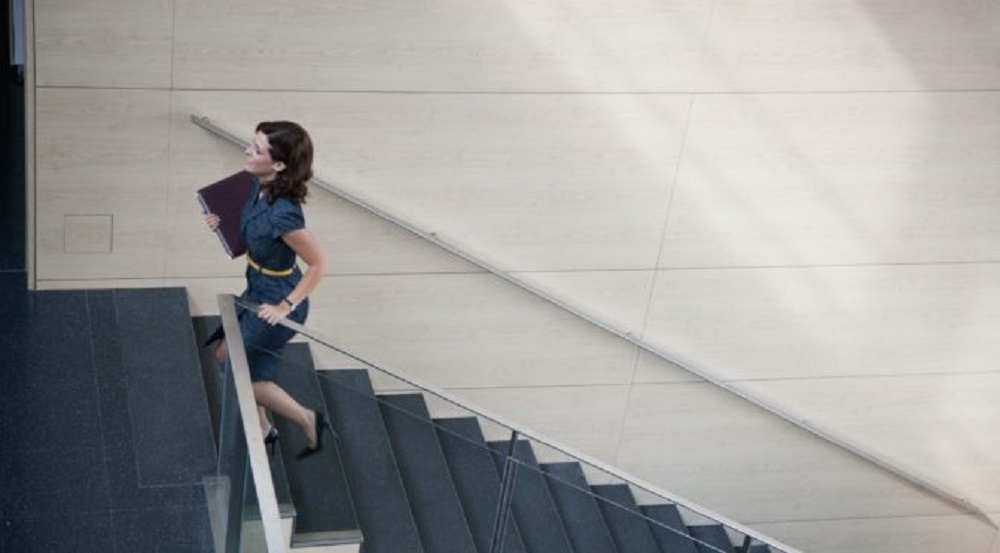 Although a majority of workers feel good about returning to the office, 71% remain concerned about health risks related to COVID-19.
45% of workers now view the office as less important than before.
Many employees miss the social side of office life: 58% are excited to reunite with their coworkers, and 43% are eager to make new friends at work.
Commuting is workers' top worry about returning to the office: 45% are most concerned about the time they'll spend getting to work.
We all remember the buzz of back-to-school season as kids: excitement about a new teacher or classroom, reunions with friends and planning that special outfit for the first day. This year, many employees will experience something similar when they return to the office after working remotely during the pandemic.
To learn how workers feel about the coming transition, we surveyed 450 employees who have been working from home due to COVID-19. Prior to the pandemic, 74% of respondents worked in an office, so the past year brought major changes to their daily routines. While 13% will continue working from home indefinitely, the majority will return to the office by the end of 2021 — and one-third will be called back within the next three months, just in time for the back-to-school season.
What's on workers' minds as they prepare for their return? People report mixed feelings and a bit of trepidation as they gear up for a workplace that will be familiar, yet changed. Between concerns about health and the strangeness of having been separated for over a year, it's easy to see why workers might be anxious about returning — yet there's more to the story. Read on to learn what provokes the strongest reactions, and what workers want moving forward.
51% of workers have positive feelings about returning to the office
Just like starting a new school year, returning to the workplace conjures mixed emotions. All told, workers are nearly evenly split: over half (51%) report feeling positive about going back to the office. Meanwhile, 31% of workers say they feel uncertain about what to expect when returning, while 27% report feeling happy and 26% are hopeful. Some 25% describe themselves as nervous, while 24% say they're downright uninterested in going back.
Since people have been home for well over a year, nervous anticipation is understandable. COVID-19 is on many workers' minds despite widespread vaccinations in many parts of the country, and 71% of respondents are concerned about these health risks. Employers can help alleviate this by establishing policies to make the office safer for returning employees, such as distancing desks or creating clear guidelines around mask use. The sooner they communicate these plans, the sooner they can put workers' minds at ease.
Hybrid options favored by almost half of workers
When it comes to the pandemic's impact on the future of work, many companies are exploring hybrid arrangements as a change from the traditional "nine-to-five."
21% of workers surveyed say they loved working in the office prior to COVID-19."
In fact, 32% of workers would opt for a hybrid schedule if they had the choice, spending two to three days in the office and the rest remote; another 17% would opt for a hybrid model where they only come into the office a few times each month. Still, 28% of workers surveyed prefer to work onsite full-time, while 23% would rather remain fully remote.
The good news is that over half (56%) of respondents say they will get to have their preferred schedule, but an unlucky 15% will not. The remaining 29% still do not know.
When considering where and how people see themselves working, it's important to note that most respondents say they felt positively about working in the office prior to COVID-19: 21% say they loved it, 39% mostly enjoyed it and 27% were neutral.
That means these aren't simply disgruntled employees who never wanted to be onsite. Rather, the pandemic changed perspectives of what was possible and desirable. It even transformed the way they view the role of the office itself: 45% now see working onsite as less important than they did before, while 33% see it as more significant now.
58% of employees are excited to reconnect with work friends
Humans are social creatures, and building relationships with others is central to our lives. Work isn't just about completing tasks — it's also an opportunity to build connections.
Although technology such as video conferencing has helped employees stay connected while remote, many workers miss those in-person interactions that used to be part of daily lives; 58% say they are excited to reunite with their coworkers upon returning to the office, and 43% are eager to make new friends. Others are nervous that they'll miss their old crews because people have left the company (37%) or will stay remote (39%).

Workers' responses help explain why in-person interactions can be so important. Employees say they're looking forward to face-to-face collaboration (33%), opportunities to socialize in-person (32%) and better overall communication (28%). The opportunity to have a dedicated workspace is eagerly anticipated by 26%, while 25% are eager to return to clearer boundaries between work and home.
In short, just because employees have grown accustomed to a workday without lunch breaks and watercooler chats doesn't mean they want this to continue: 43% anticipate socializing at work at the same levels as prior to COVID-19, while 17% think they'll socialize more with coworkers than before.
Commute time and costs top of mind as workers ponder their return
Overall, workers' top concerns have little to do with their actual work; instead, people are most nervous about shifts from the new routines they've adopted since the pandemic began.

When it comes to their biggest worries, commuting is top of mind for the largest number of respondents: 45% are most concerned about their commute time, while for 38% their biggest gripe is the additional costs of getting to work, such as gas, tolls or public transportation.
Meanwhile, 37% are worried about the loss of a flexible schedule, while 31% mention returning to professional dress. Getting ready and traveling to the office takes time, so it makes sense that 29% of workers worry they will soon be getting less sleep.
Of course, just as we couldn't control which high school homeroom we got assigned, we can't control who comes back to work with us. Over half (52%) of respondents say working from home provided a break from coworkers they don't like or with whom they don't get along; returning to the office will mean learning to negotiate these personalities and differences all over again.
On a personal note, despite the challenges of remote work, many employees will be sad to leave the people they love when they return to the office: 35% are worried they will miss their spouses or partners, with the same percentage concerned about missing their kids during the workday.
Over half of employees feel good about returning to work with their managers
How do employees think returning to the office will impact their performance? When it comes to productivity, 43% predict no change, while 19% think they will be less productive onsite. However, 39% say they will likely be more productive when they return.
39% of workers say they will likely be more productive when they return to the office."
Remote work means less oversight, so employees have grown accustomed to spending their days outside of their managers' gaze. A slight majority of employees (51%) feel positively or neutral (30%) about resuming face-to-face work with their managers. People have been working hard while remote and will continue to do so in the office — they just want the balance and flexibility they've come to appreciate while at home.
When asked what they're least looking forward to, employees again focus on the quality of their workdays rather than aspects of the work itself. They don't want to feel stuck in one place, are reluctant to change their current routines and feel concerned about being surrounded by people all day.
While the pandemic has clearly influenced employees' perspectives, only 20% say they are likely to look for a full-time remote position in the next year, while 25% say they are very unlikely to do so.
Lessons from the pandemic will shape new office life
Returning to the office marks a significant change for workers, and as many gear up to go back, mixed feelings are par for the course. Just as a new school year brings both excitement and nerves, going back to the office inspires similar feelings.
Our findings suggest that working remotely during the pandemic fundamentally shifted ideas about the role of the office: while people have shown they can be productive and stay on task at home, remote work brings different, people-focused challenges. Conversely, many workers are excited to reunite with their coworkers and even make new friends once they go back onsite.
Although other employees are anxious about returning, they aren't necessarily worried about their work suffering; instead, they're concerned about lifestyle shifts, such as the time and costs of commuting. Working remotely has given people a chance to trade a cubicle or hot desk for a home office, and while they value the flexibility this brings, most still plan to return to the workplace to connect and collaborate in person with their peers.
Employers can ease the transition by providing clear guidance and information about what workers can expect — and, in the process, help them stay focused on the positive side of this new, yet familiar, adventure.
To learn more about the data behind this article and what Indeed has to offer, visit https://www.indeed.com/.