Has Ben & Jerry's been affected by the recent news?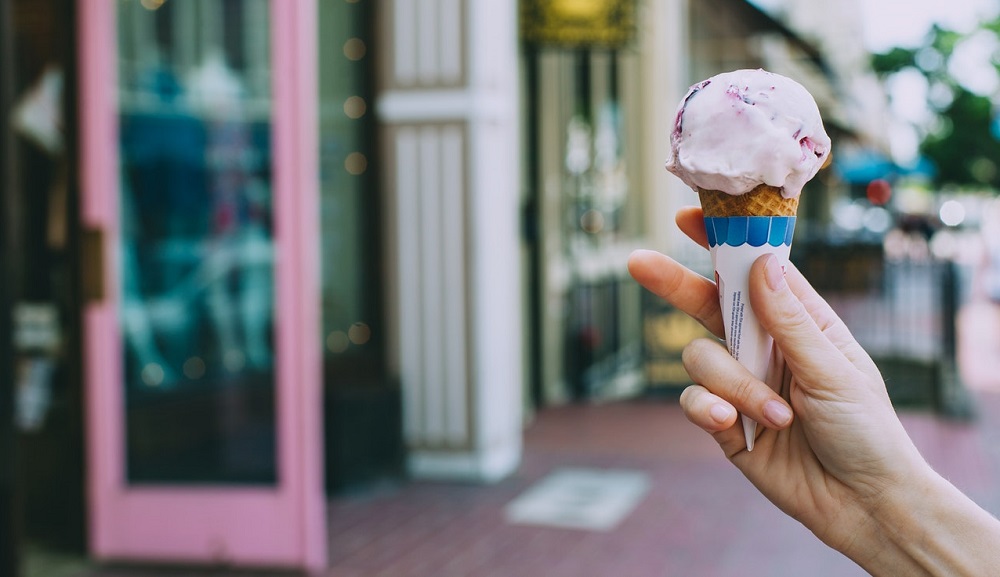 On Monday, July 19, 2021, Ice Cream brand Ben & Jerry's announced that it will cease selling ice cream in West Bank. The announcement was followed by widespread condemnation from the Jewish community worldwide, and a stern warning from Israel's PM to Unilever, B&J's parent company, that there would be legal and other consequences. But what about the actual customers? How have they reacted? Looking at the recent foot traffic across all 380 Ben & Jerry's stores that Advan Research covers, there does not seem to be a material effect on customer visits. The chart below shows the daily traffic for every day in July:
And this chart compares the traffic vs 2019 levels. Although traffic is down approximately 30% since 2019, Tuesday, July 20, 2021 does not appear to be materially lower than the rest of the days in the month: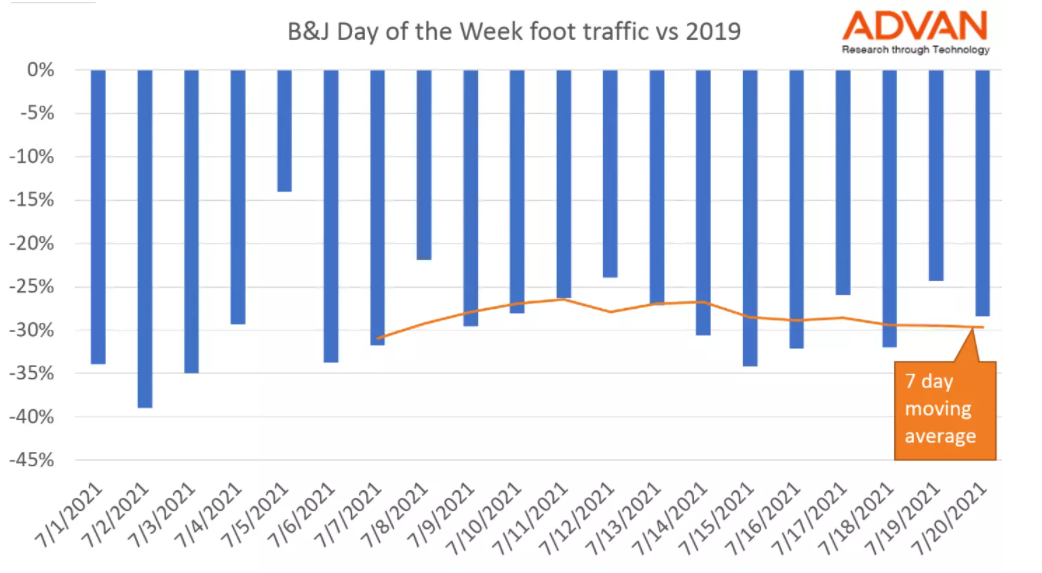 Is it possible that some US States with a large representation of the Jewish community reacted differently? This chart shows the visitors in New York, California and Colorado. Not a material difference compared with the typical recent traffic on Tuesdays: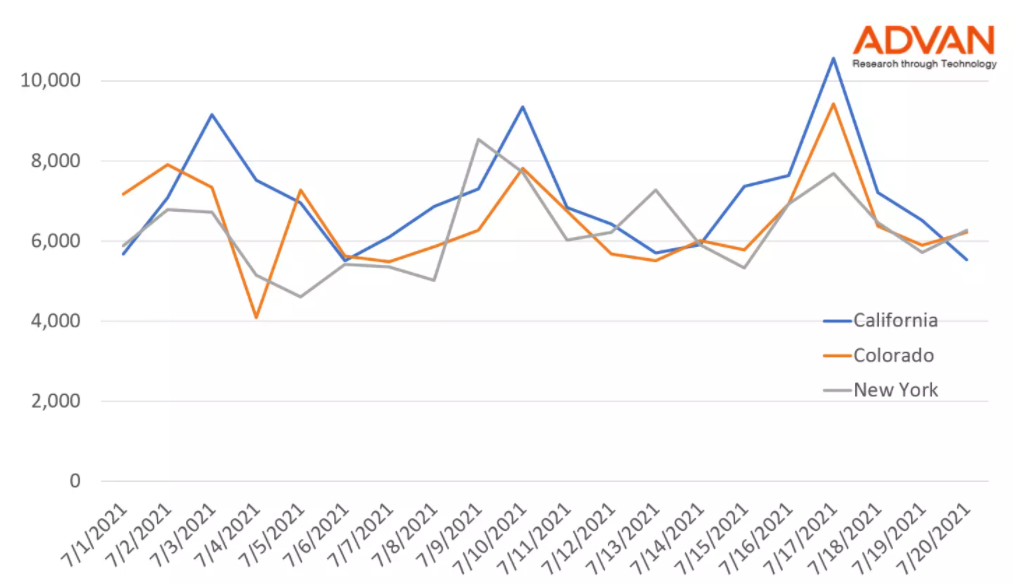 The verdict is still out on whether B&J's actions will trigger any material changes in consumer behavior, but first indications are negative. We would expect the most material change to occur on the day immediately following the news, as we doubt there are many customers who actually plan their visits to ice cream stores ahead of time. Watch this space for future updates.
To learn more about the data behind this article and what Advan has to offer, visit https://advanresearch.com/.