London Mobility Lags England by 35%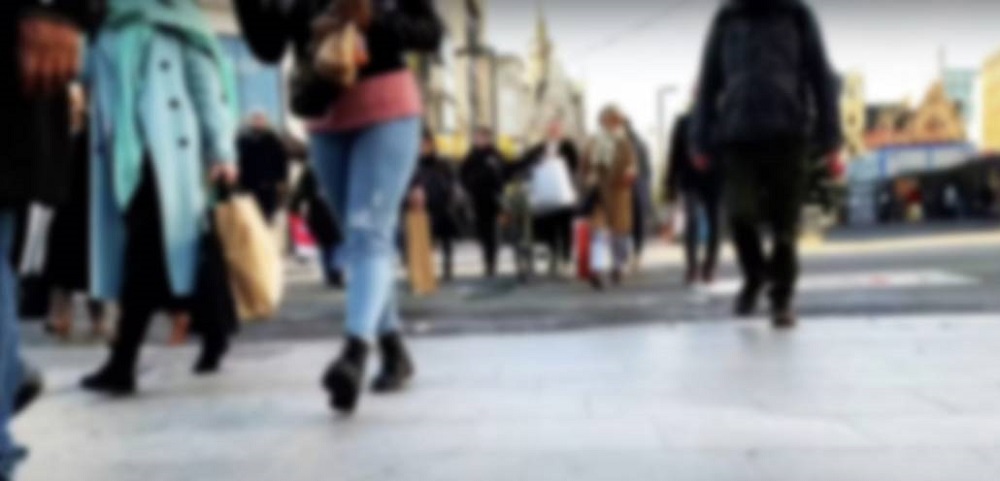 Londoners are staying closer to home than residents of other towns and cities as the country counts on a post-Covid recovery. Since the depths of lockdown England during January 2021, Huq's measure of population mobility – that is, the mean maximum distance travelled each day – has recovered 50% as a whole. While residents in The South and North are building towards 75% and 86% of pre-pandemic levels respectively, London lags 35% behind at just 50%.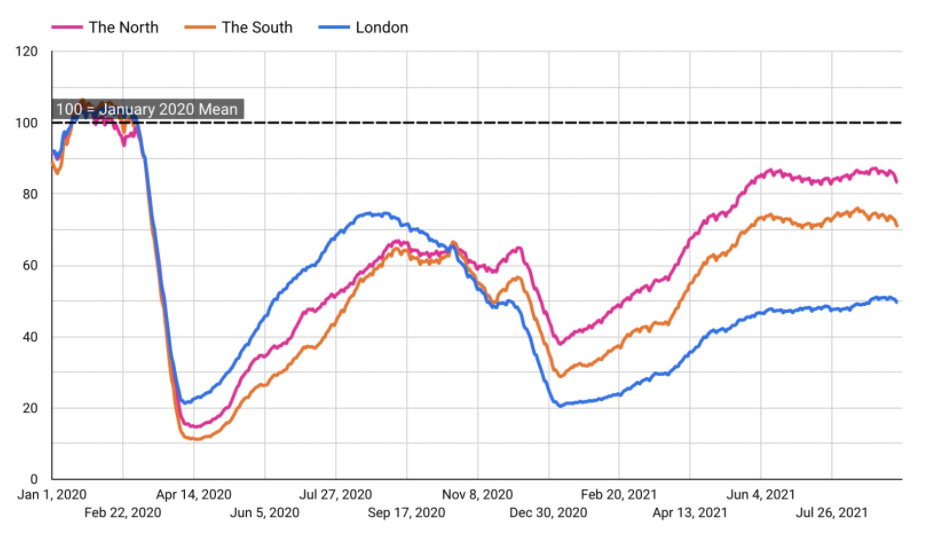 What does this measure of mobility mean for the economy?
Mobility serves as a useful leading indicator of economic activity, as the more mobile populations are, the more things they can be said to be doing. These activities incorporate important economic factors such as visiting shops, going to work and participating in leisure pursuits. We expect that mobility will become manifest to an extent in retail sales, spending and investment across different local economies.
2021 sees the recovery trend inverted
These results stand in contrast to the trend observed at the end of the first lockdown, where Londoners reclaimed their previous behaviours faster than the rest of the country.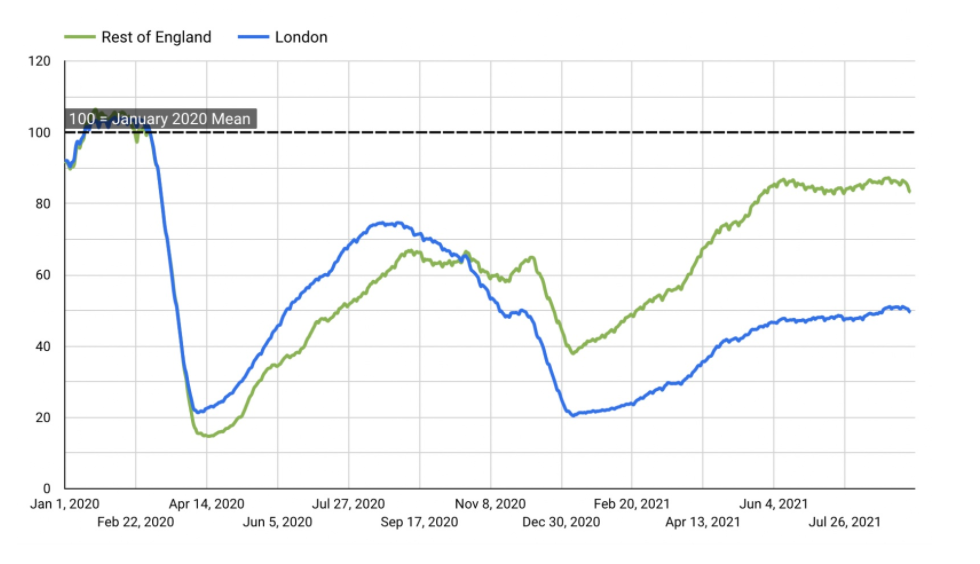 What is it about the effect that almost two years of Covid-led disruption has had on the capital? Have behavioural patterns that might have survived one lockdown now become entrenched? The peak of recovery for mobility in London in 2020 was 75%. This time, in 2021 it's 50%. What will it take to get London moving again? Sign up now for more regular data-driven news and speak to our expert team to discuss your specific measurement requirements.
To learn more about the data behind this article and what Huq has to offer, visit https://huq.io/.