Are the Tourists here yet?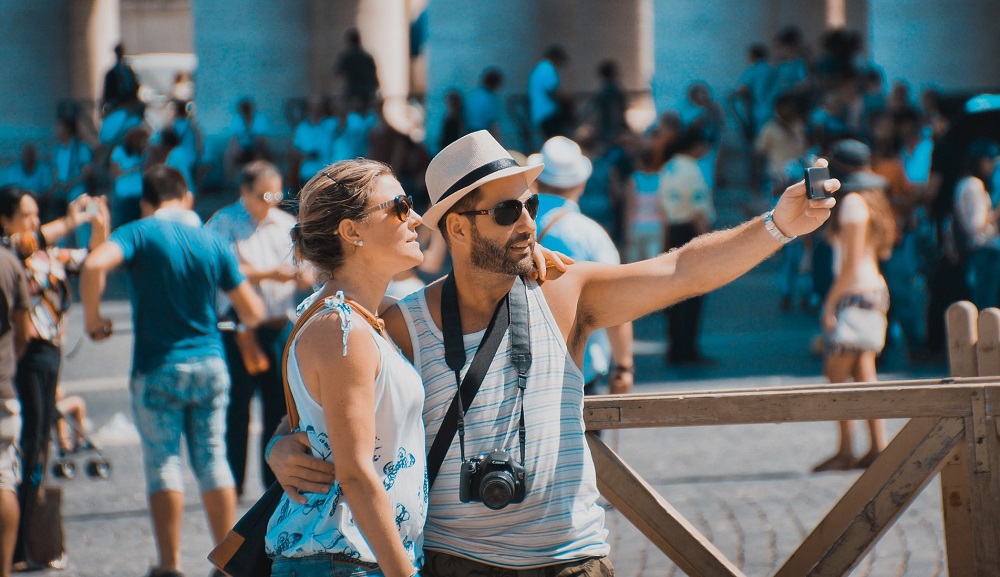 The US borders finally opened on November 8. Did that result in a material influx of tourists that will help increase hotel and retail traffic?
Not yet…
Let's review 5 airports that showcase both domestic and international travel: LAX and ORD (Chicago O'Hare) that capture international visitors from the Asia-Pacific region, and JFK and EWR (Newark) that capture traffic from Europe; plus LGA (LaGuardia) which has mostly domestic traffic for comparison.
Looking at change on a week by week basis, we see some recent growth, but it is neither coinciding with the November 8 opening, nor is it higher in the international airports. The biggest growth is in LaGuardia on Sunday November 7th.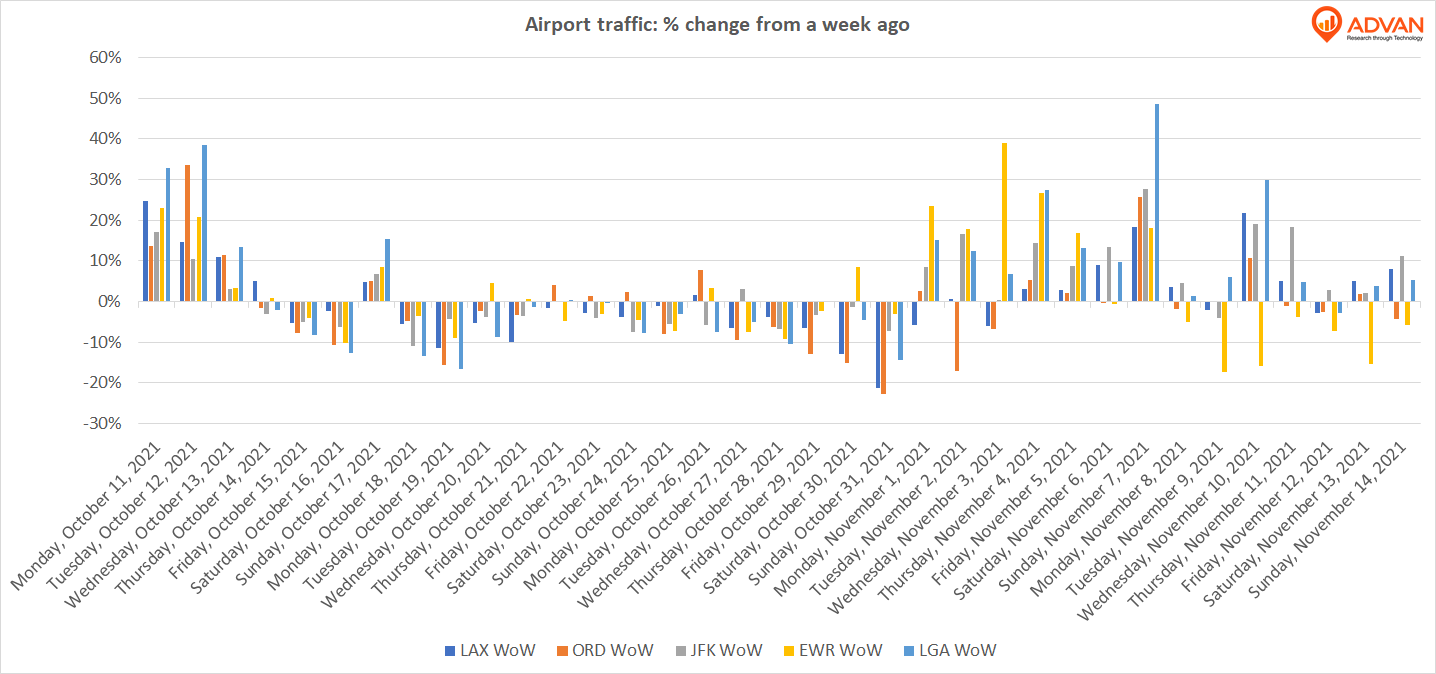 Looking at the same numbers versus a comparable day in 2019 the picture is similar. No significant growth after November 8, and in fact the first week of November was showing more traffic.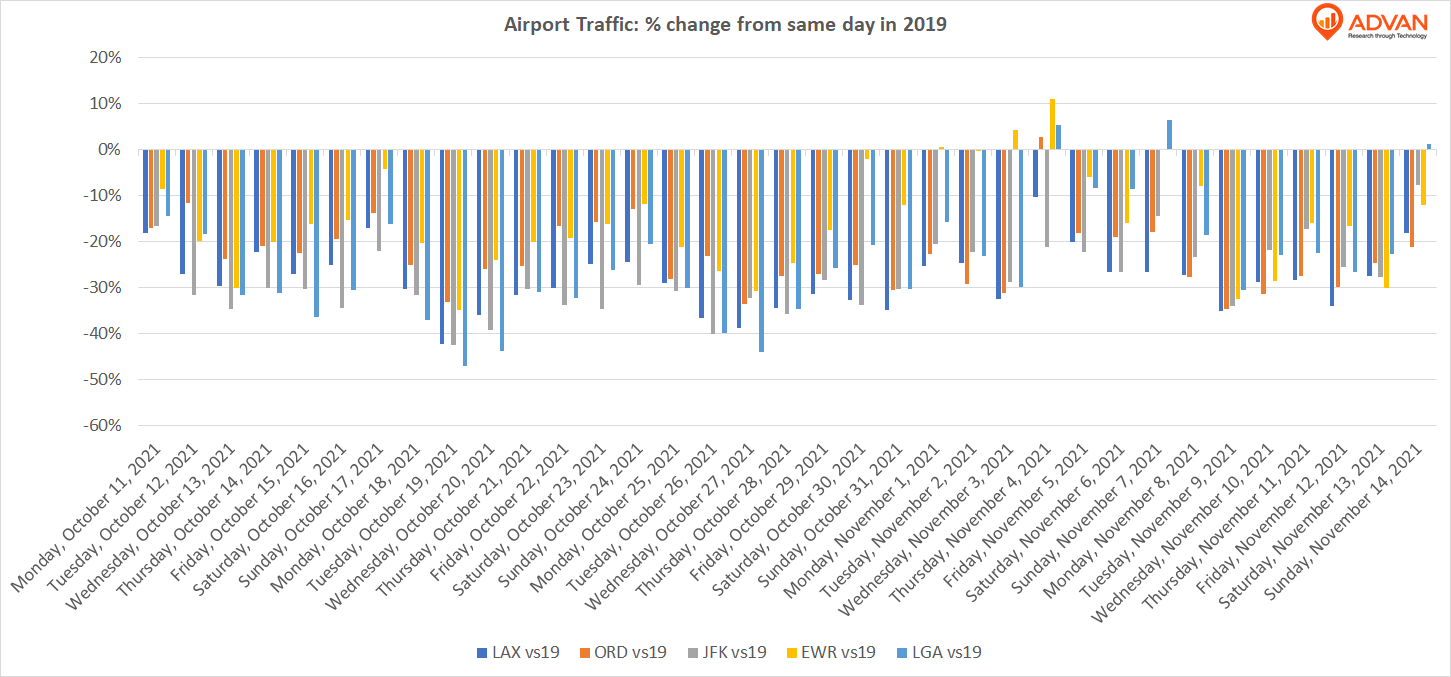 We are using our live foot traffic data to monitor the reopening, but for the moment it appears that tourists haven't rushed through the borders just yet. We hope the upcoming holiday season will change that!
To learn more about the data behind this article and what Advan has to offer, visit https://advanresearch.com/.