U.S. Sportsbook MAUs Climb to All-Time High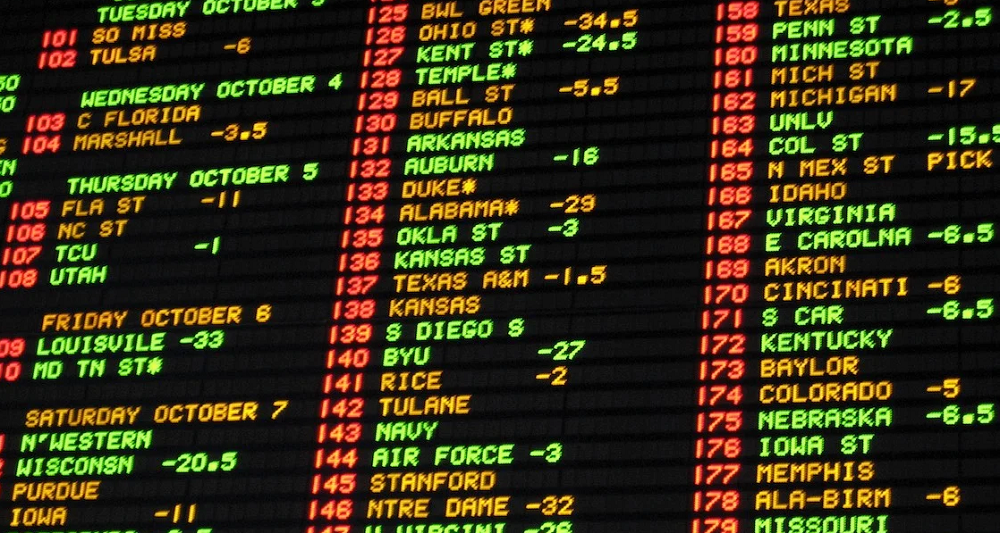 Apptopia estimates indicate December 2021 closed out with 6.8 million MAUs for the top sportsbook mobile apps combined, in the United States. A slew of states legalizing the industry this year has certainly aided the 199% year-over-year growth for the month of December.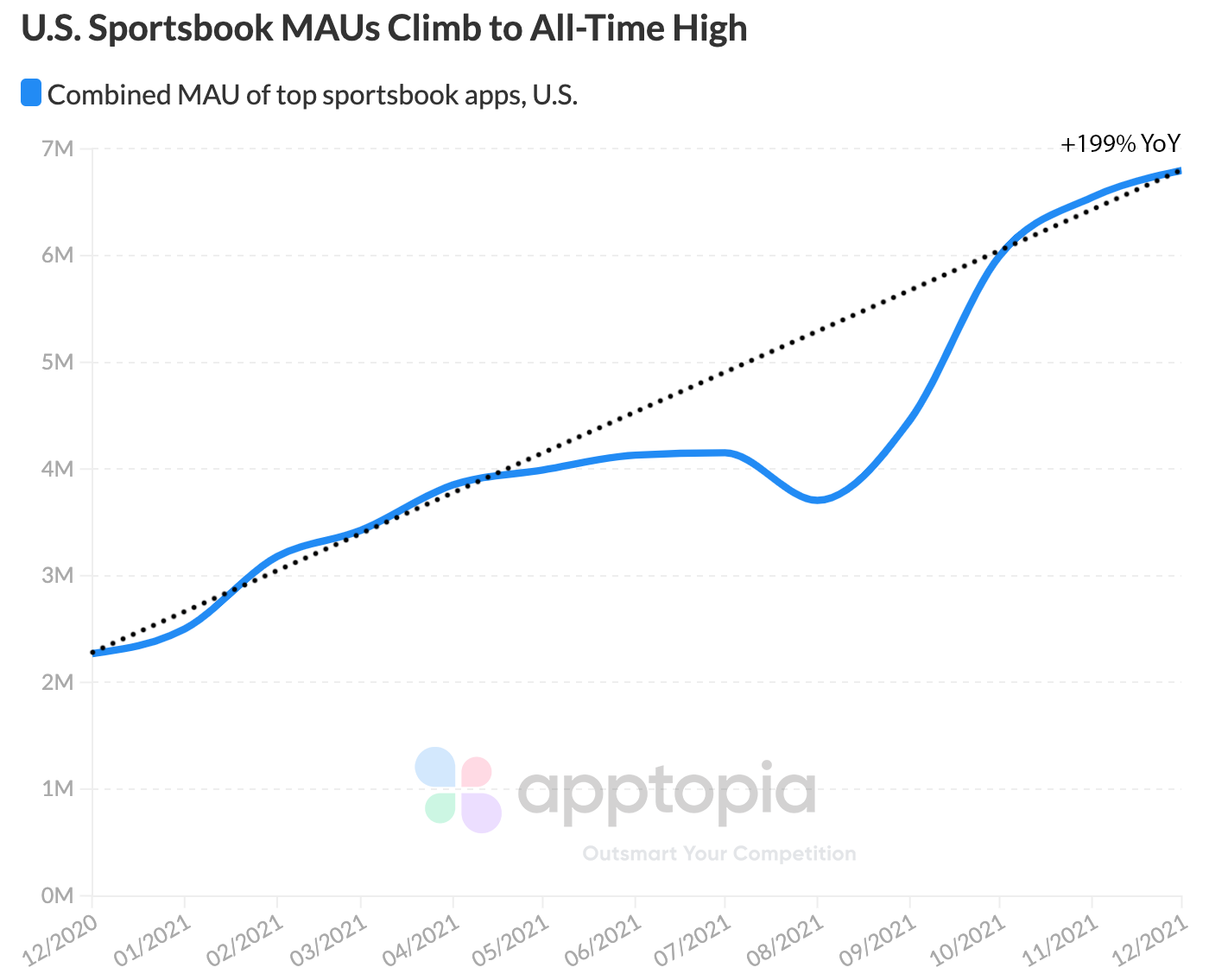 Sportsbook app downloads spiked 297% m/m (month-over-month) in September with 2.9 million installs, due to the start of NFL season. They then fell 31% m/m and continued to fall until December. Downloads are net new users coming to a mobile app. This article help you understand what downloads are good at measuring, and what they do not measure.
Looking at market share through the perspective of daily active app users, we see FanDuel & DraftKings continuing to own more than 50% of the market. BetMGM has done well in 2021, boosting its market share from 7% in 2020 to 12.8% this year. BetRivers also increased its market share this year, pulling itself to 4.15%, up from 0.86% last year.
When we last looked at sportsbooks apps in May of 2021, downloads of the top U.S. apps had already surpassed those catering to the U.K. market. Below we see that gap widened further, to the tune of 75%.
The U.S. is a larger market and as states legalized, this was an inevitable development. Sports betting has been legal in the U.K. for longer, and for awhile Google Play allowed for sports betting apps in the UK but not in the U.S. However, Google recently changed its tune and opened up to the US and other countries, starting March 2021.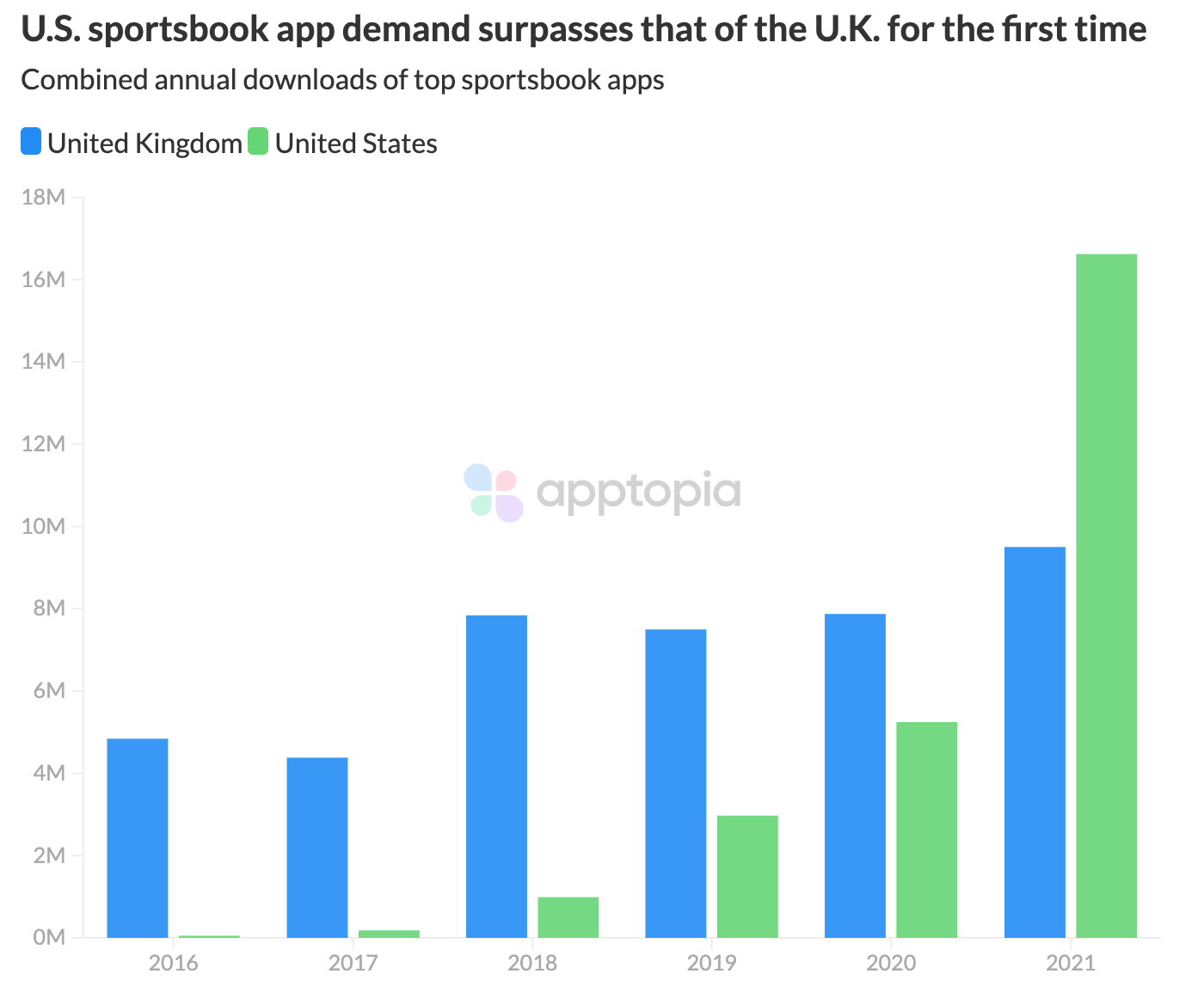 To learn more about the data behind this article and what Apptopia has to offer, please reach out to Connor Emmel at cemmel@apptopia.com.