Crypto apps exhibited better user retention than stock trading apps in 2021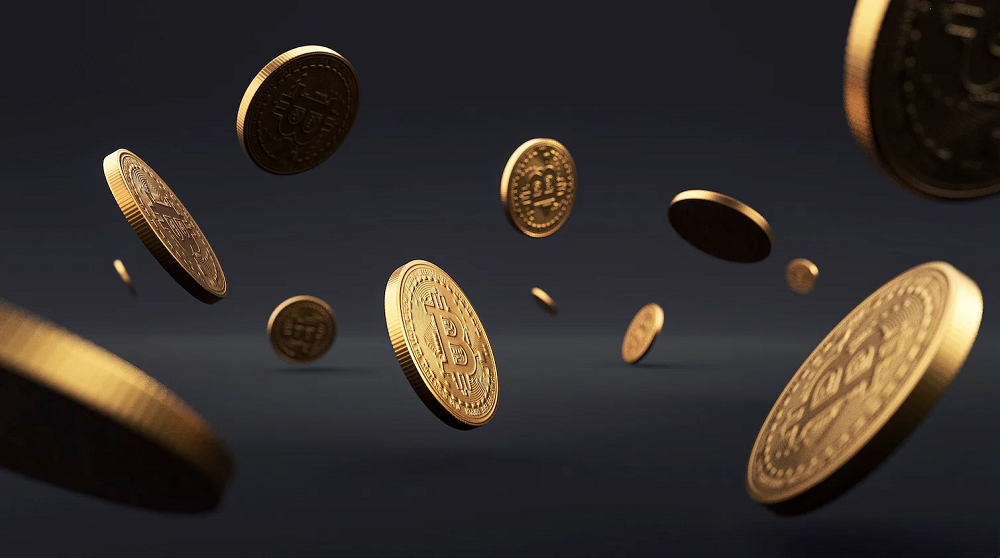 Retention rates for crypto apps remain steadily higher than stock trading apps in Q3 and Q4 of 2021. For example, crypto app retention sits at 32% on Day 1 in Q3 in 2021, while stock trading apps average at 19%.
In our most recent report, Fintech deep dive: digital currencies 2022 playbook, we collaborated with marketing analytics platform, Adjust to dive into the key drivers of cryptocurrency app adoption in 2021.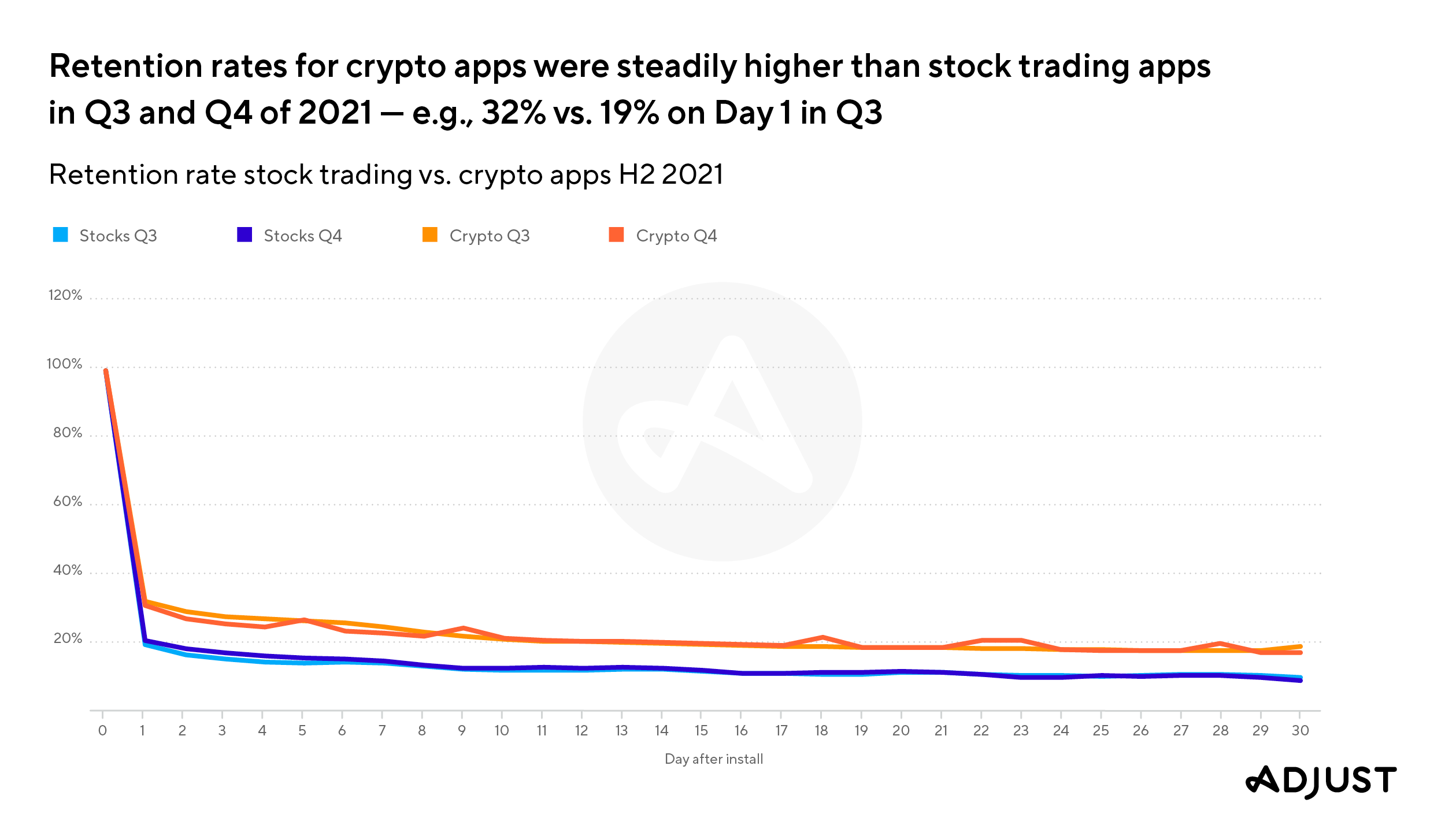 Sessions per user per day
As with retention rates, crypto apps perform above stock trading apps in Q3 and Q4 2021 in terms of the number of sessions per user per day. In Q3, the median number of crypto app users bounced between 2.27 and 3.76, growing over 30 days; while for a stock trading app user, sessions per day range from 1.64 to a high of 3.08. In Q4, stock app sessions per user per day range between 1.76 and 2.94, while for crypto apps they sit between 2.17 and of 3.68, with every day past Day 0 3.3 or above.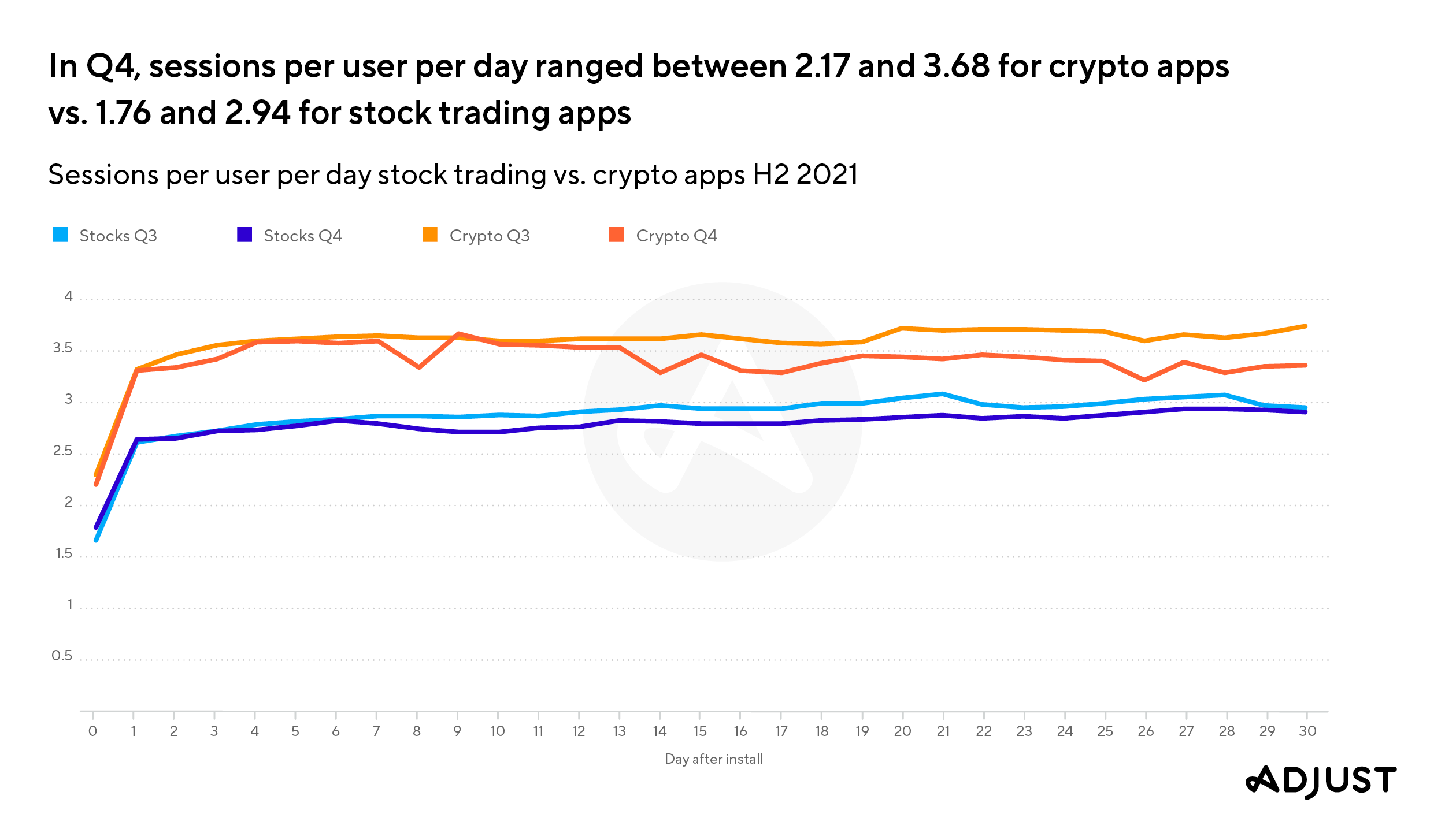 Stickiness
Crypto app users are also significantly stickier than their stock trading app counterparts. As shown on the chart below, the former outperformed the latter throughout 2021. Crypto stickiness reached its peak in Q4, with a ratio of 33%.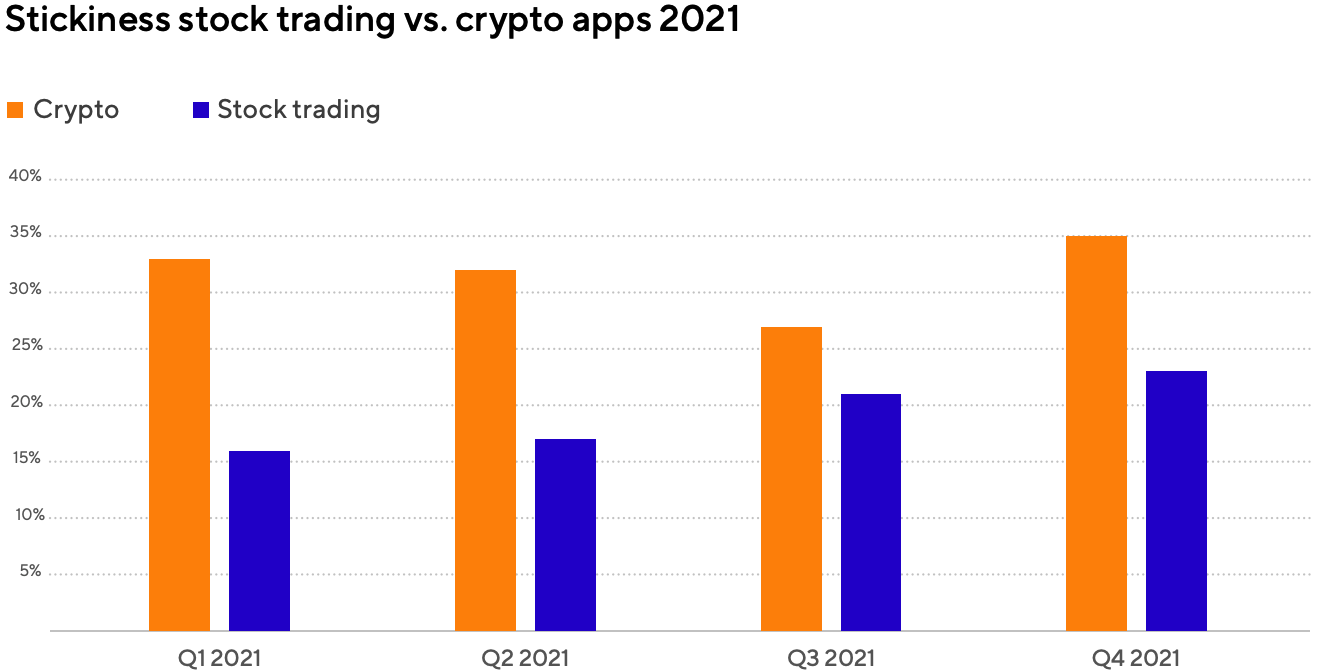 To learn more about the data behind this article and what Apptopia has to offer, please reach out to Connor Emmel at cemmel@apptopia.com.