Netflix, Disney+ gain highest daily downloads for the month yesterday, following new releases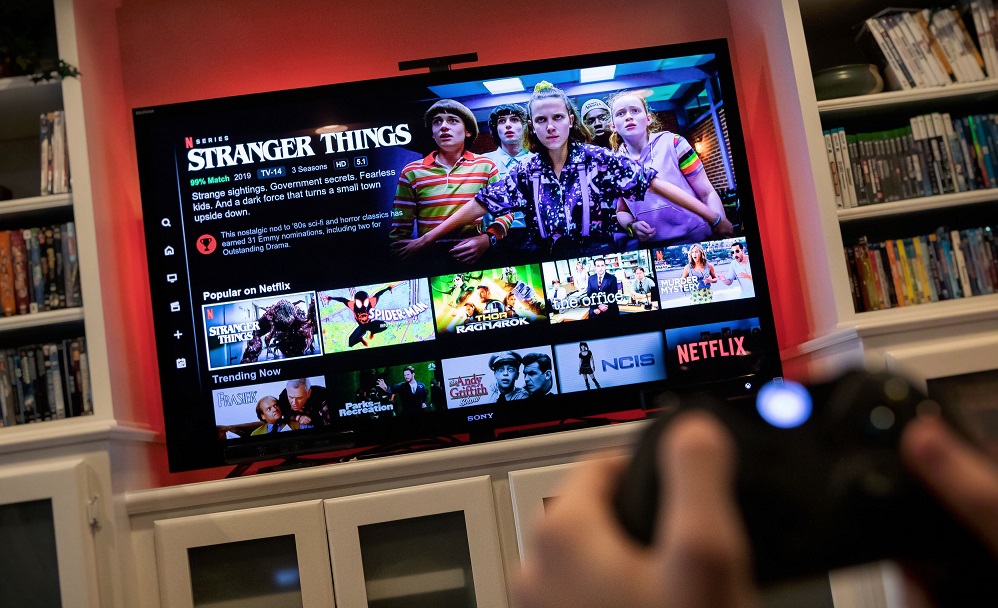 Stranger Things 4 and Obi-Wan Kenobi launched Friday at midnight on Netflix and Disney+, respectively. By Sunday of the holiday weekend in the U.S., mobile downloads increased 38% from Friday for both streaming competitors. Each also achieved the highest daily downloads for the month of May after a six-week slump.
Since Netflix's first report of significant churn at its Q1 earnings, more attention has turned to Netflix performance relative to its competitors. When Disney+ moved its Obi-Wan Kenobi release from Wednesday, May 25, to the same day as Stranger Things 4, it set up a streaming war for all to watch (whether that was the intention, or not, is unknown).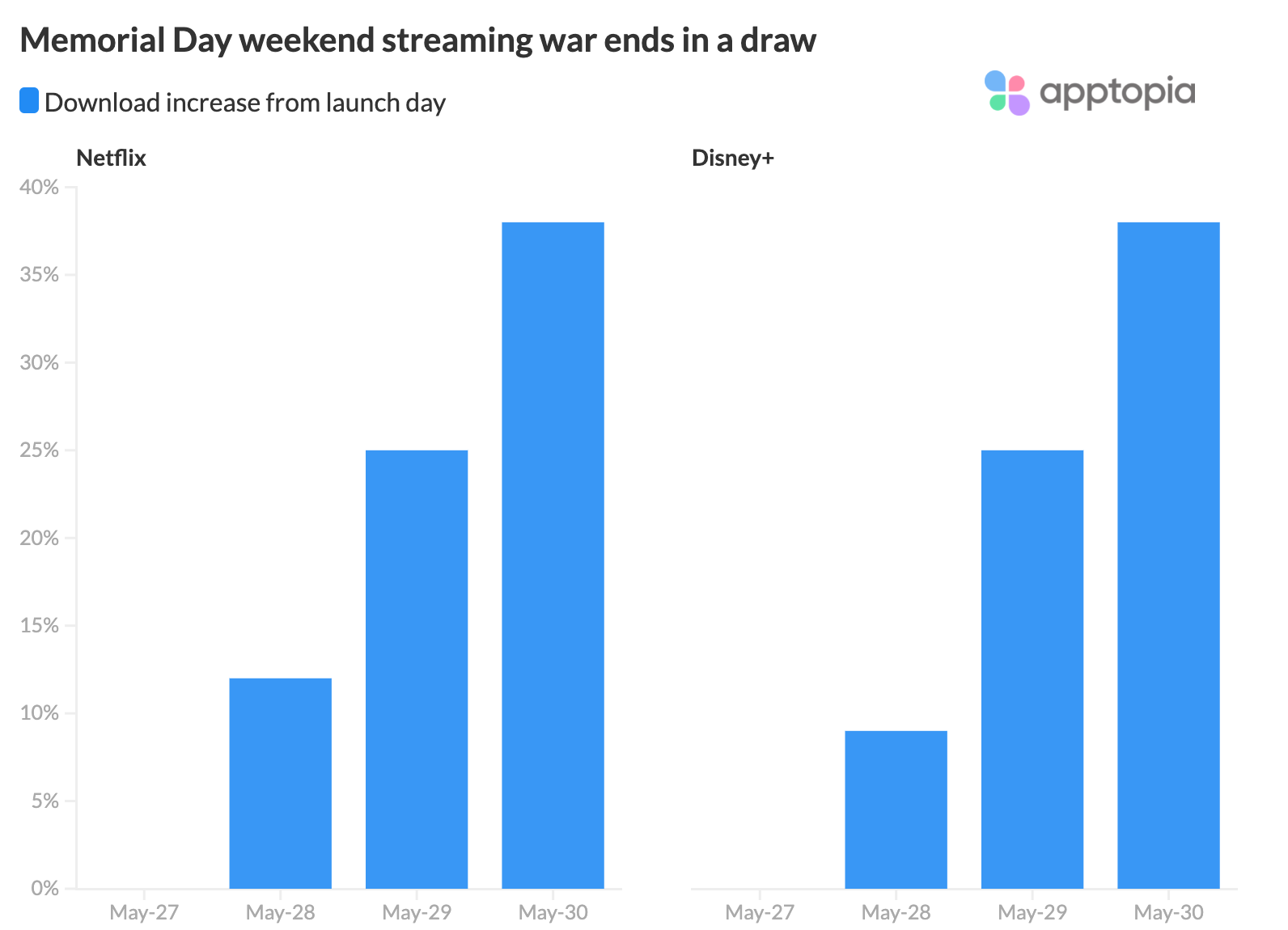 Considering Obi-Wan Kenobi was only a two episode release, while Stranger Things 4 released all seven episodes in the season, it seems fair to call this battle a draw at the end of the long weekend. Netflix had a slight edge the day after its launch, increasing downloads by 3% more than Disney+, but the increases that day are hardly significant to the standard daily download ebb and flow. In the following two days of notable growth, Netflix and Disney+ tied.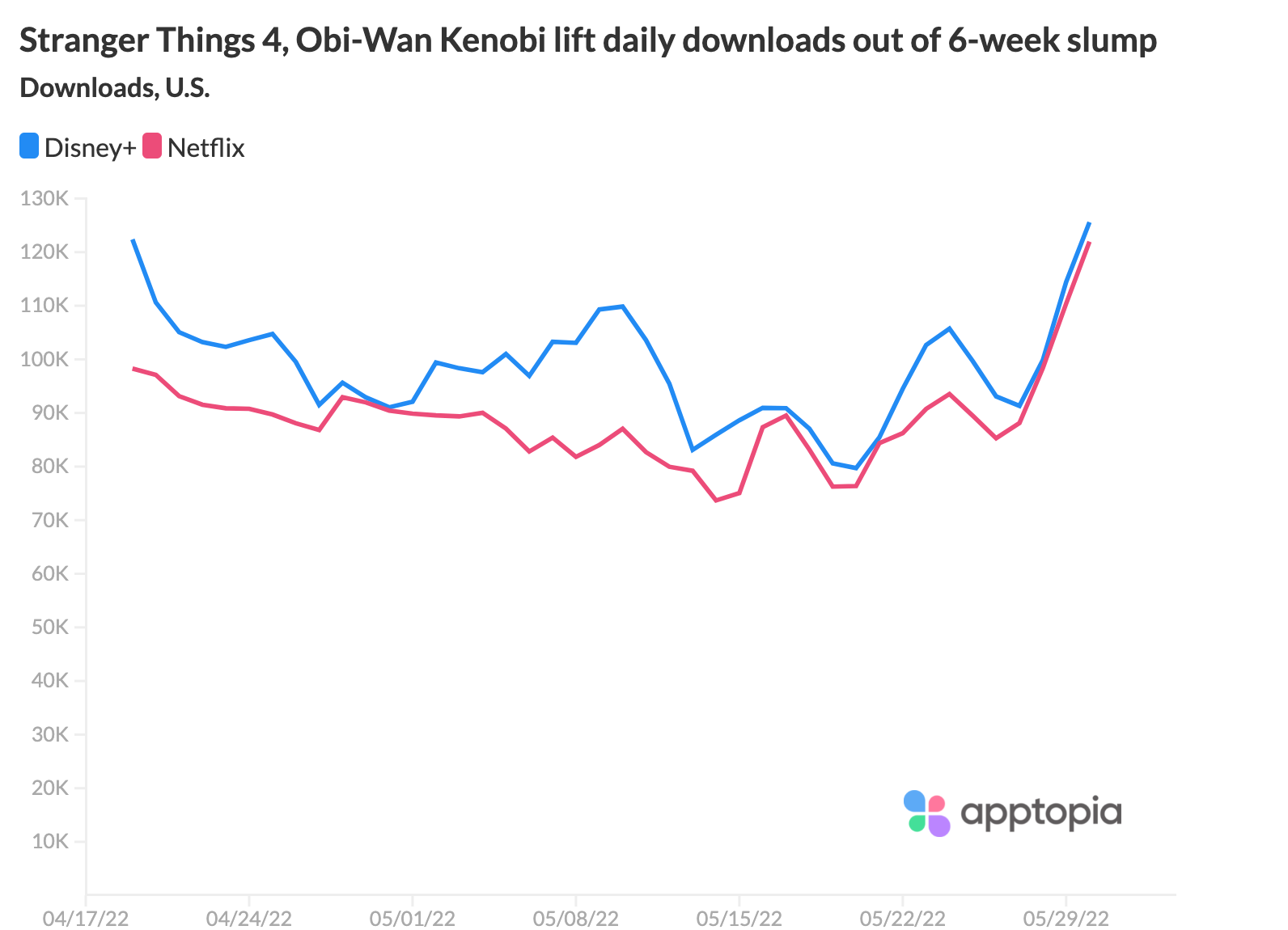 From here, we watch Netflix's competition with itself. When Stranger Things 3 launched July 4, 2019, it similarly hit a 39% uplift in downloads 3 days after launch – and then it was able to keep that momentum for 4 days. In the last year, new season releases for Netflix originals have not looked the same. Outer Banks season 2 resulted in a 17% increase after launch at its best, and in March Bridgerton's release fell completely flat. Stranger Things 4 has already performed better than both, and it will be interesting to see if the long-awaited return can sustain a longer growth period.
To learn more about the data behind this article and what Apptopia has to offer, please reach out to Connor Emmel at cemmel@apptopia.com.