What to Make Out of UK Macro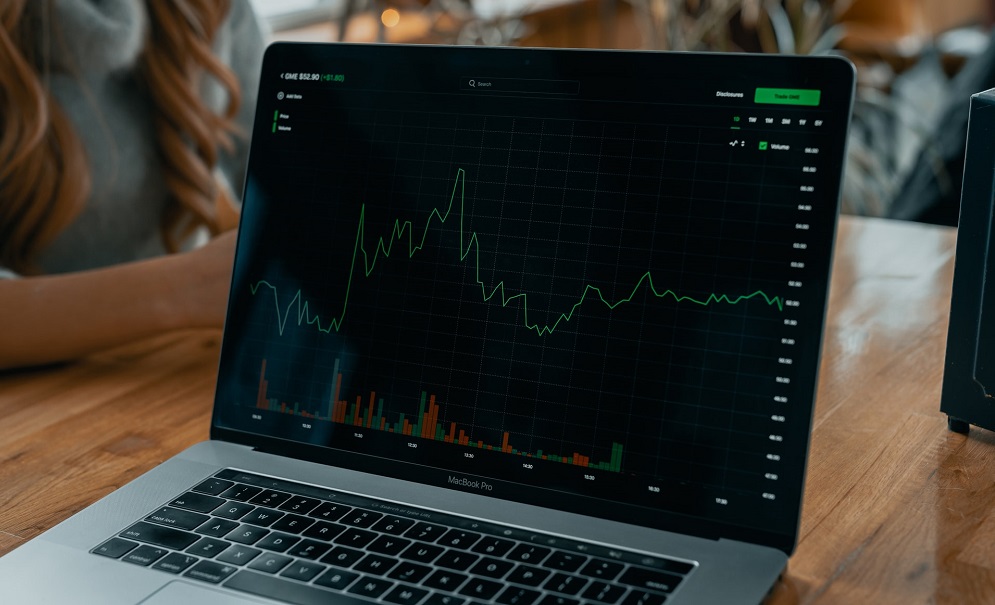 With Johnson's resignation and new leadership on the horizon, the overall state of the UK economy is becoming more important to monitor. In today's Insight Flash, we review the tools available in CE Transact UK for understanding overall UK spend, for looking at spend by country, and to understand which industries are driving the total growth.
UK consumer spend on debit and credit cards has been growing at about 10% above pre-pandemic levels (on a three-year basis) since calendar Q2 2021. Although y/y trends have been more influenced by COVID compares, in the most recent quarter one-year growth slowed to 3%, versus about 7% for Q4 2021 and Q1 2022.
Total Spend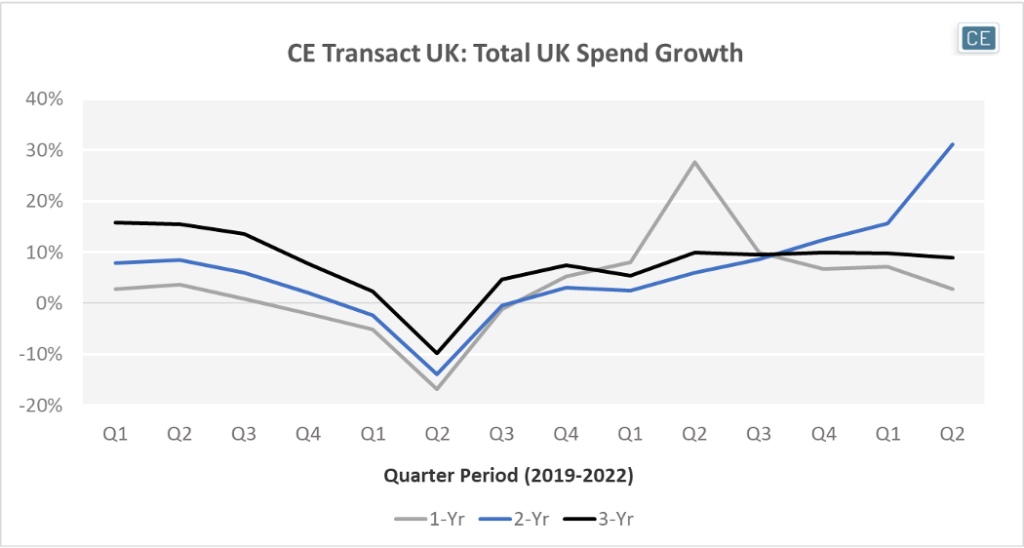 Spend growth differs across the countries that comprise the United Kingdom. In Calendar Q2, Northern Ireland saw the strongest y/y growth in overall credit and debit spend at 5.5%, followed by Scotland at 5.3%. Welsh spend growth was the slowest at 4.2%, with English spend growth in between at 5.0%.
Spend by Country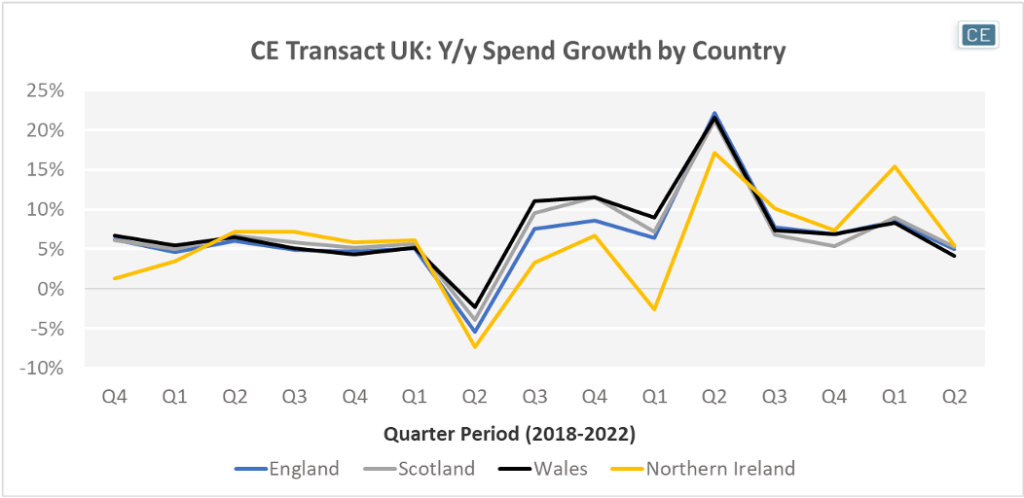 On a three-year basis, Online Retail – Broadlines, Specialty Retail, and Limited-Service restaurants have seen the strongest long-term spend growth in the past 91 days. Ground Transportation, Insurance, and Full-Service Restaurants have been the slowest to recover with double-digit spend declines over the past three years. However, this trajectory may be improving as Ground Transportation and Full-Service Restaurants are showing the strongest one-year growth even lapping the beginning of vaccinations.
Spend Growth by Industry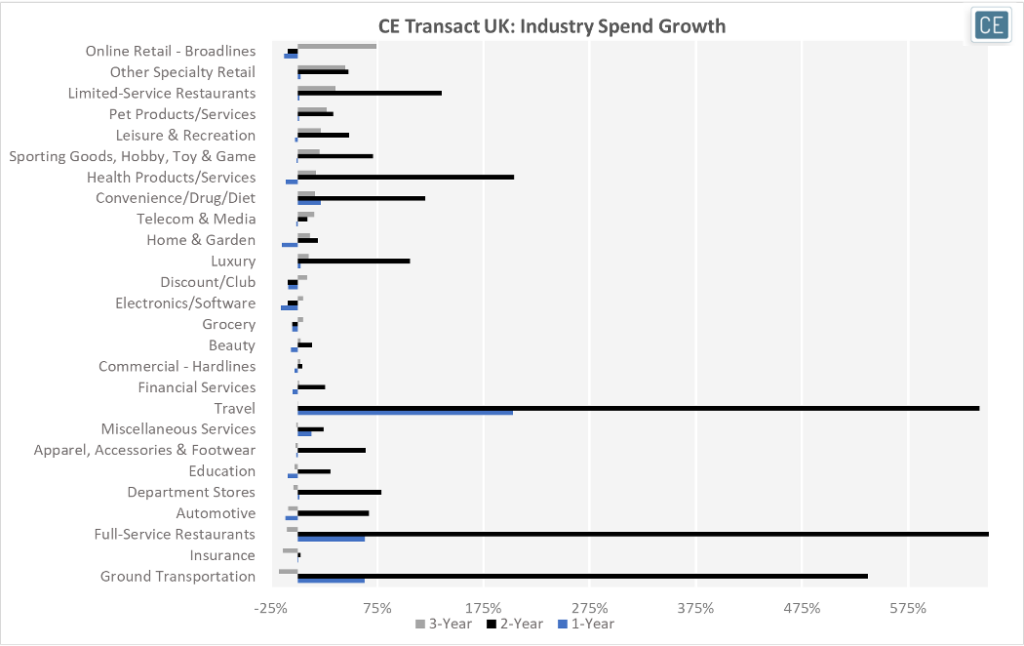 To learn more about the data behind this article and what Consumer Edge Research has to offer, visit www.consumer-edge.com.