Top 10 Food & Drink Apps for H1 2022 by Downloads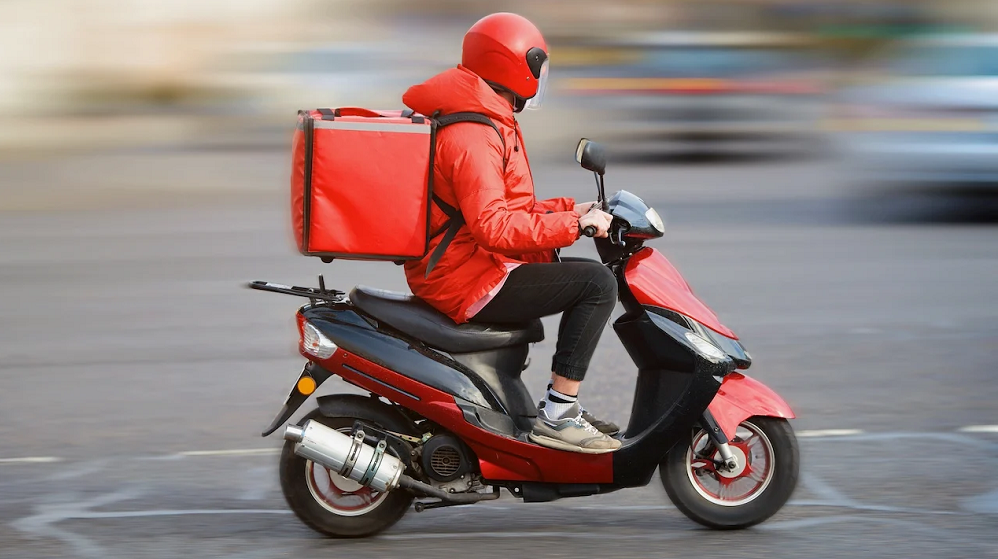 McDonald's leads all Food & Drink apps in new installs for the first half of the year by a healthy margin, beating out its top contender in Uber Eats by 70%. Looking back at the full year 2021 app download leaders, it was also McDonald's which led the pack. In addition to the Food & Drink category leaders, we've also posted the overall download leaders for H1 2022.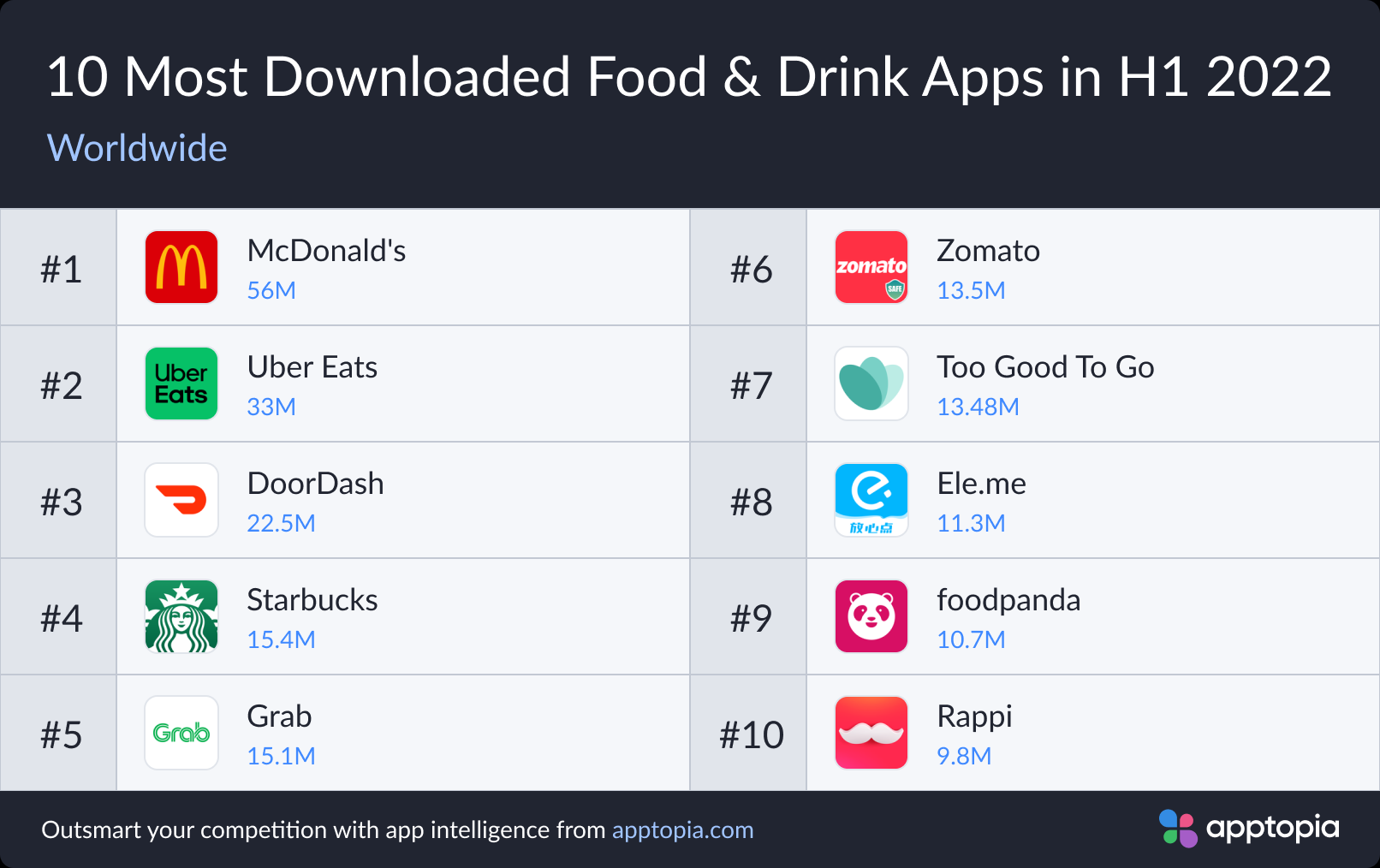 McDonald's and Starbucks were the only global chains big enough to find their way onto the top chart. Eight of the top 10 most downloaded Food & Drink apps are what we call aggregators. Users can order food from multiple restaurants via these apps. Seven of the eight aggregator apps are delivery apps, whereas Too Good To Go is pickup only, making business operations much simpler and less expensive. It's also much less expensive for the user and a sustainable way to eat. You can learn more about its food-waste fighting mission via an interview with Claire Oliverson, the app's marketing lead.Not seen in the chart above are ultra fast delivery options.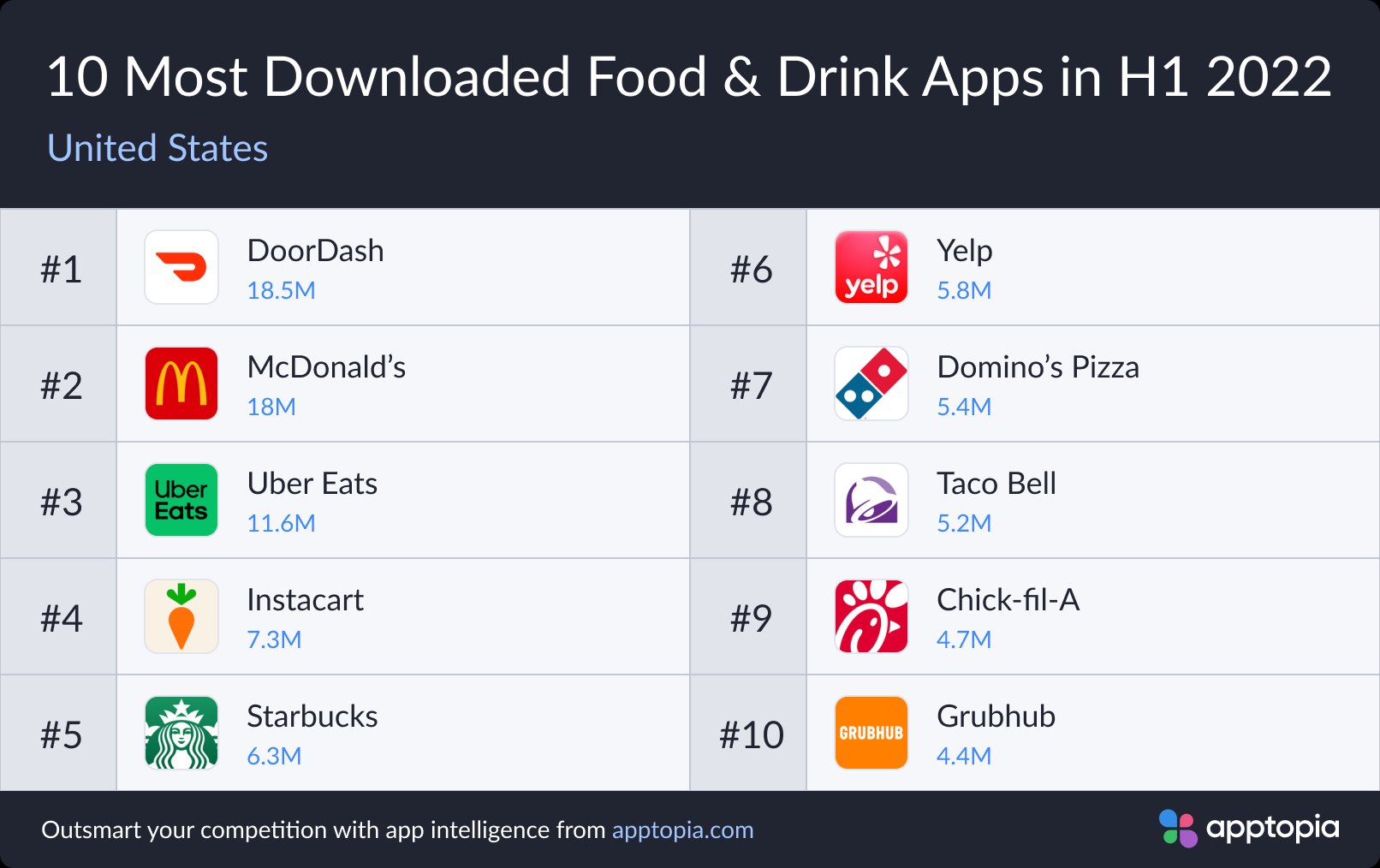 Diving down into the U.S. market, we see better balance between aggregators and restaurants. Five of the apps on this chart are what we call QSRs or quick-service restaurants. If this is your market, you may want to stay up to date on the industry's mobile news via my monthly column in QSR Magazine. DoorDash leads the pack here and has led in 2021, 2020 and 2019 full year download performance. While other aggregators have focused in on cities, DoorDash expanded early into rural areas across the country.
Chick-fil-A had arguably the most clever user acquisition strategy, partnering with professional sports teams on time-boxed events, which we covered in our BRAG Index. In general, fast food apps have been doing well this year due to inflation and compelling rewards offers.
To learn more about the data behind this article and what Apptopia has to offer, please reach out to Connor Emmel at cemmel@apptopia.com.