How Are Traditional Automakers Charging Up?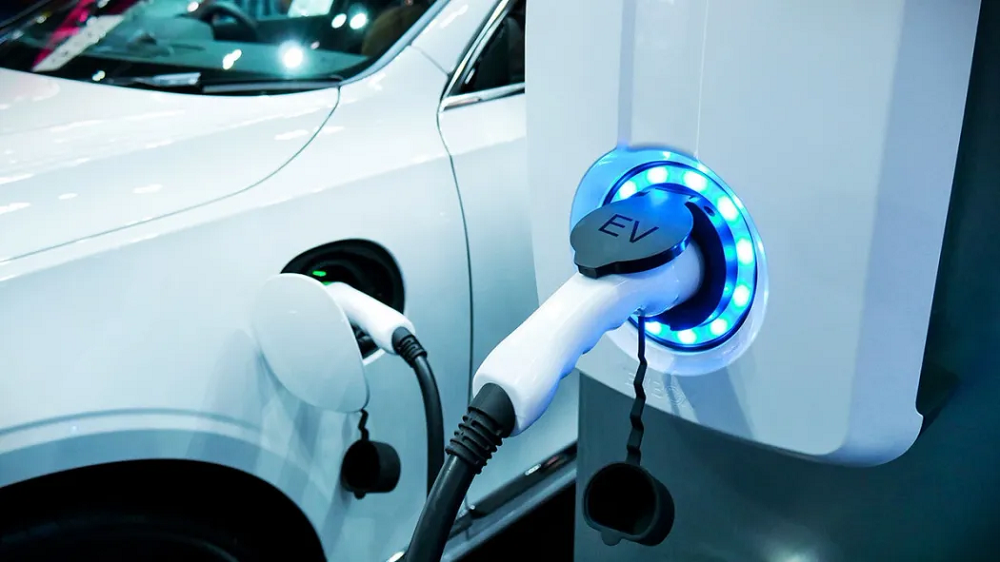 The recent wave of climate action plans, including the Inflation Reduction Act (IRA) and California's ban on gas-powered cars, is likely to accelerate the automotive industry's transition to electric vehicles (EVs). This week, we take a look at current trends in EV engineering jobs to better understand traditional automakers' green transition.
The job postings of traditional car manufacturers for engineers reveal that the demand for positions with specialization in electric vehicles has increased considerably. The growth in EV engineering postings began to surpass non-EV postings in September 2021, when the IRA's predecessor, the Build Back Better Act, was introduced in Congress.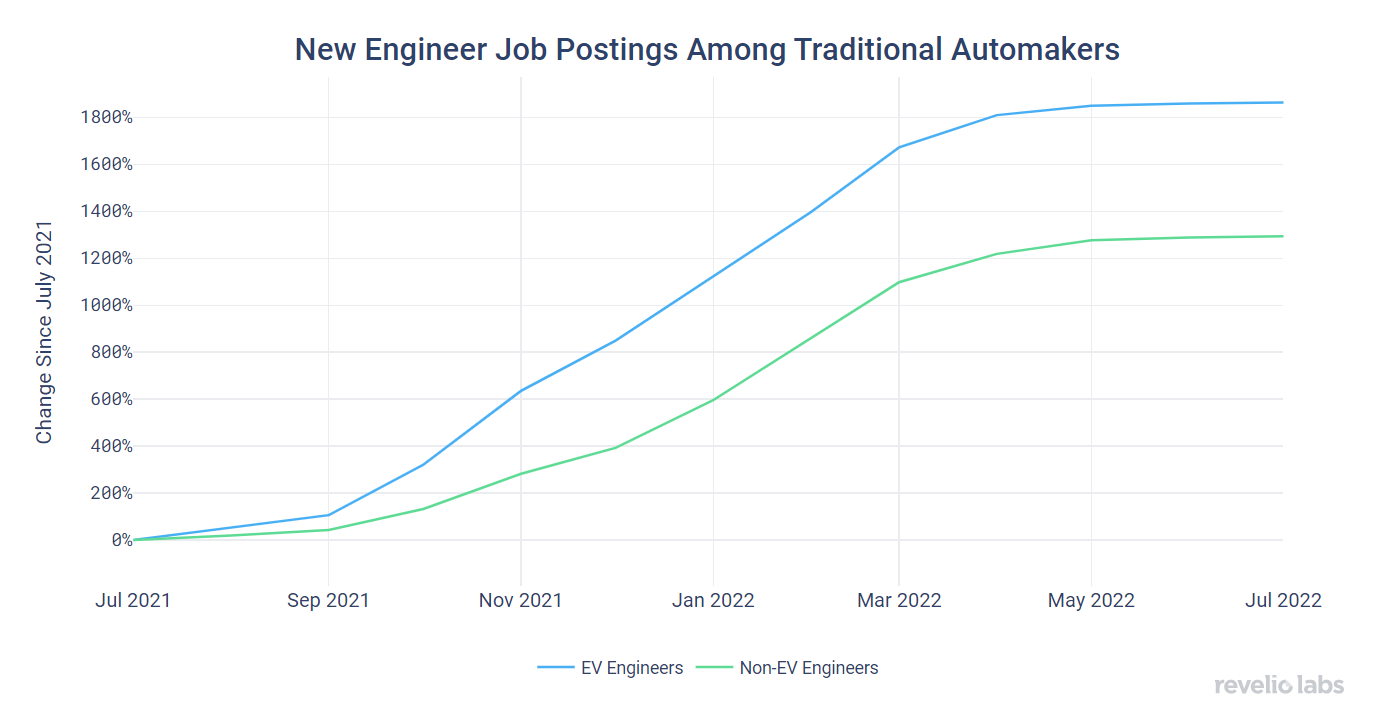 In order to meet these increased demands, traditional automakers have been offering higher salaries to EV engineers. The average salary for EV engineers is currently around 34% higher than non-EV engineers, and this gap has been increasing.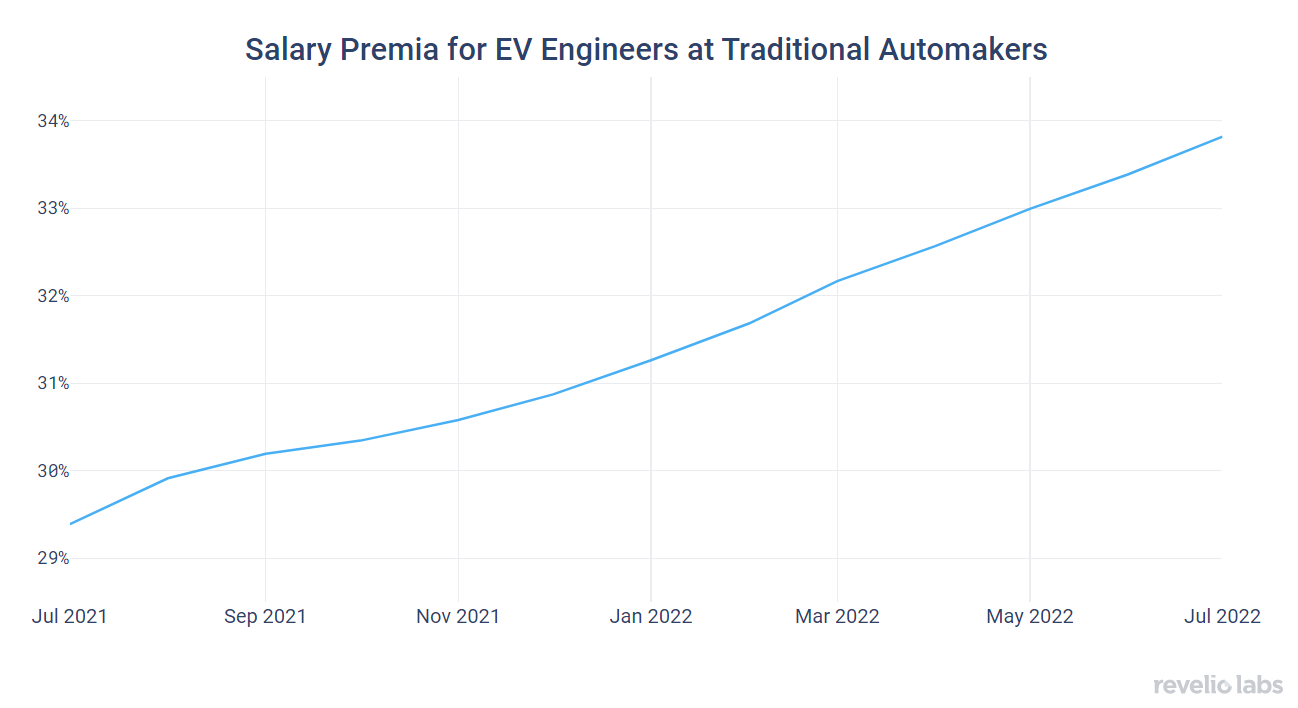 Monetary incentives have prompted many engineers to switch to EV roles. More than two-thirds of current EV engineers have moved into these roles from non-EV backgrounds.

However, monetary incentives can only do so much. Switching careers also requires investing in a different set of skills. When we compare the skill similarities between non-EV engineers and their EV counterparts, we find that those mostly involved in the manufacturing process, such as manufacturing operators and mechanical engineers, have highly transferable skills to make the switch. On the other end of the spectrum, the path to working on electric vehicles may be longer for positions such as chemical engineers and infrastructure engineers, as they may require more specific skills for electric vehicles.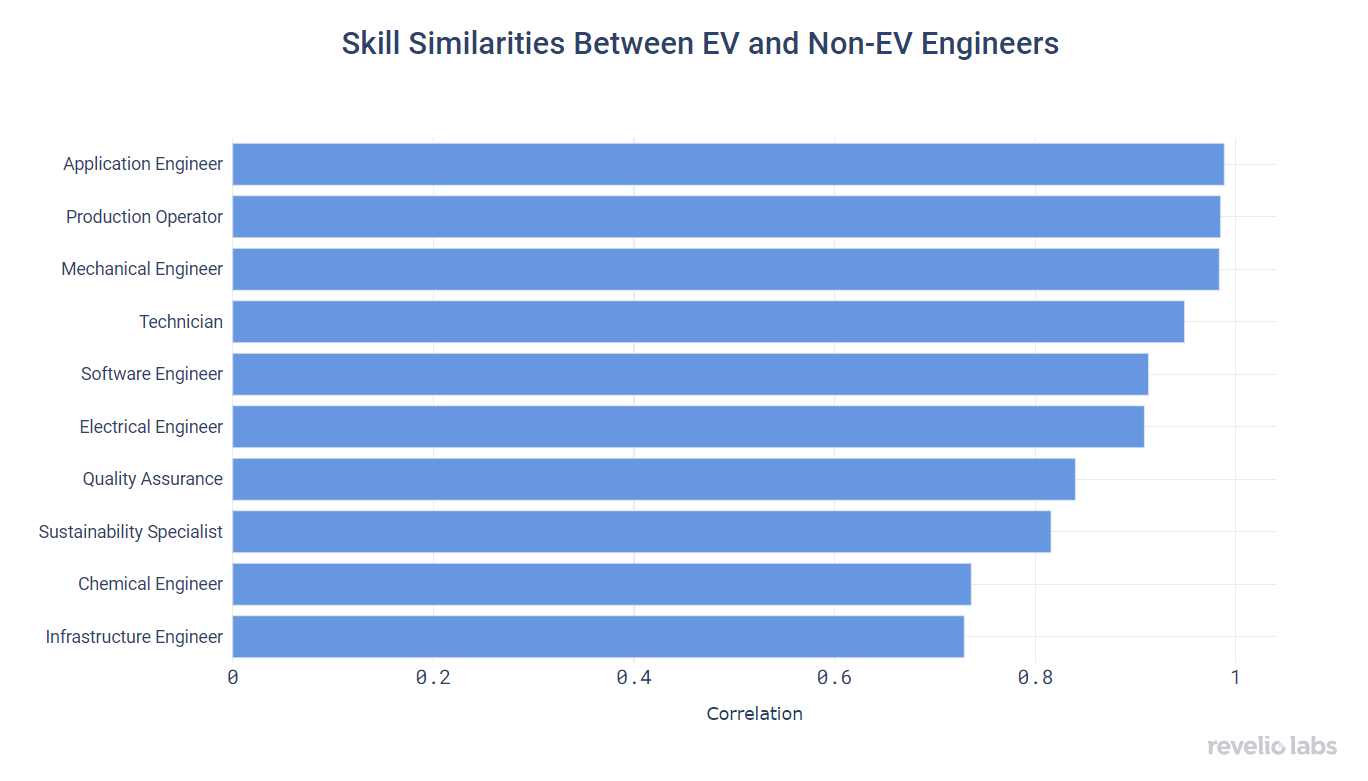 As traditional automakers charge up for their shift into EV production, it may be worth the time and investment to train in-house workers with relatively short transition paths as opposed to hiring externally.
Key takeaways:
Over the last year, hiring demand for EV engineers among traditional automakers has grown faster than that for non-EV engineers.
Traditional automakers are also willing to offer higher salaries to highly sought-after EV engineers, and many non-EV engineers are transitioning into EV roles as a likely result.
Given their universal skill set, it may be easy to retrain engineers involved in manufacturing for EV-based roles.
To learn more about the data behind this article and what Revelio Labs has to offer, visit https://www.reveliolabs.com/.