Chief Green(washing) Officers Wanted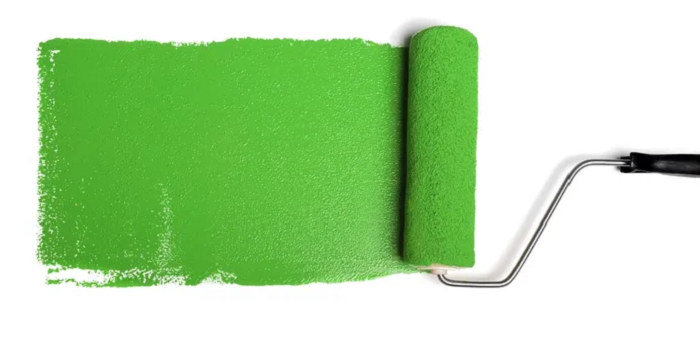 With climate change concerns on the rise, companies have taken to hiring so-called Chief Green Officers or Chief Sustainability Officers (CGO) into their C-suite. But can these employees actually make a difference to the sustainability of a company? Or are these appointments nothing more than greenwashing?
Over the past decade, spikes in hiring of CGOs seem to coincide with public attention to climate and sustainability related issues. Below, the gray bars indicate whenever there is a spike in news searches for "sustainability" on Google Trends: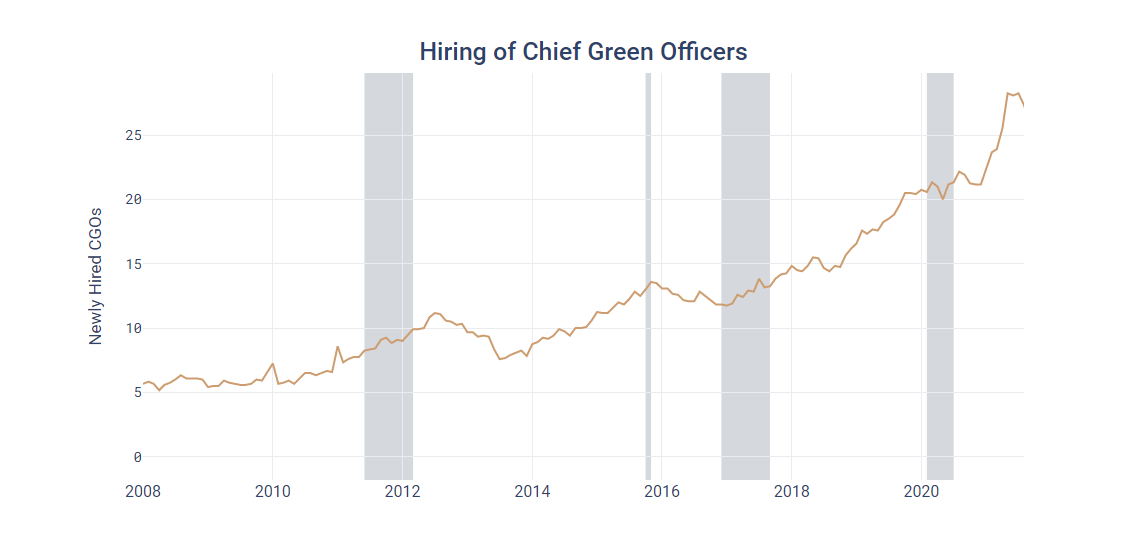 So who are all these CGOs? One would expect them to be sustainability experts, with a profound knowledge of science, long years of experience in the field and strong dedication to their career. Let's see if the data can confirm these assumptions.
First up, looking at educational backgrounds, we can see that more than half hold a degree in business, while only 20% hold an engineering degree and only a fraction are other STEM majors.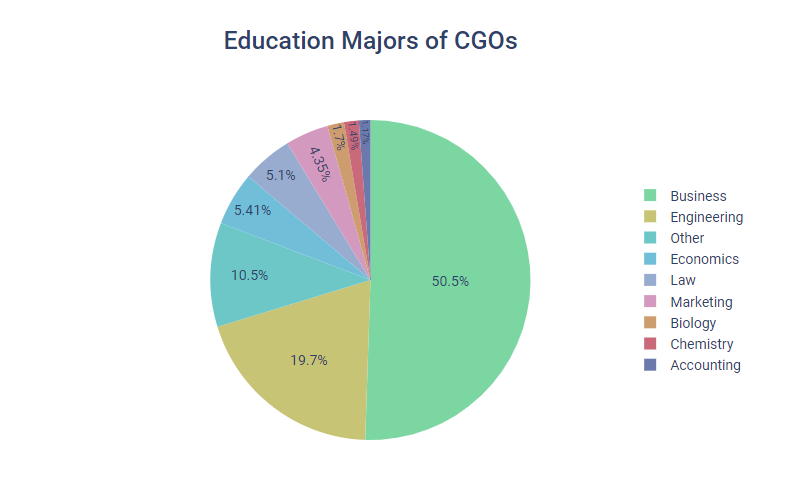 While people can specialize in a career that's different from their major, we'd still expect to see some sustainability and environmental training in a CGO's career. But that's not the case. Corporate strategists and communication specialists are the most common previous roles, and only 1% of CGOs actually held science-based positions previously.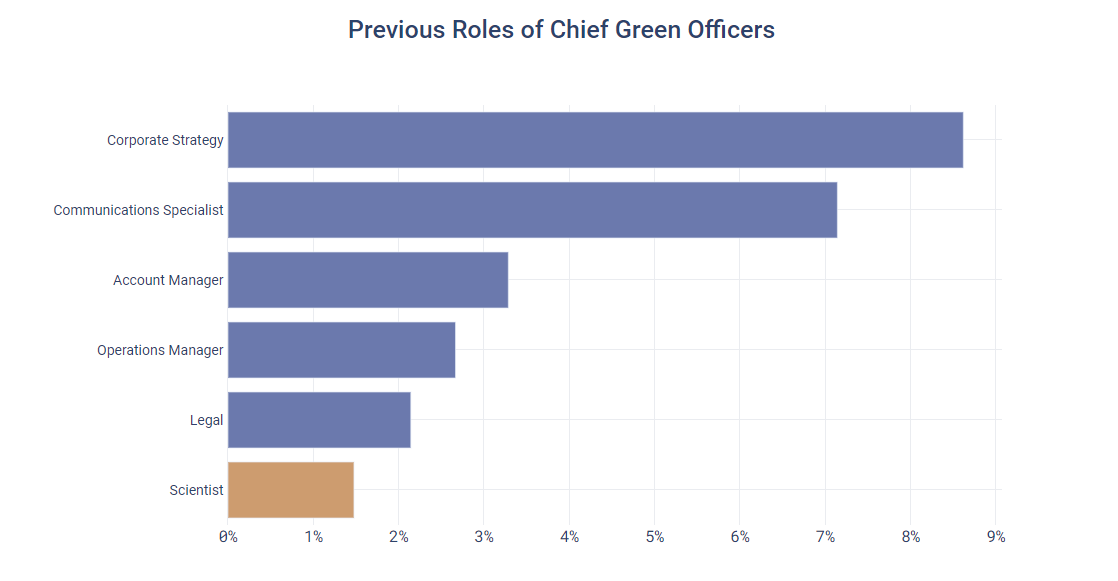 Can we at least assume that once someone becomes a chief environmental officer, they will dedicate their careers to sustainability? Partly: some do, but most continue in corporate strategy roles.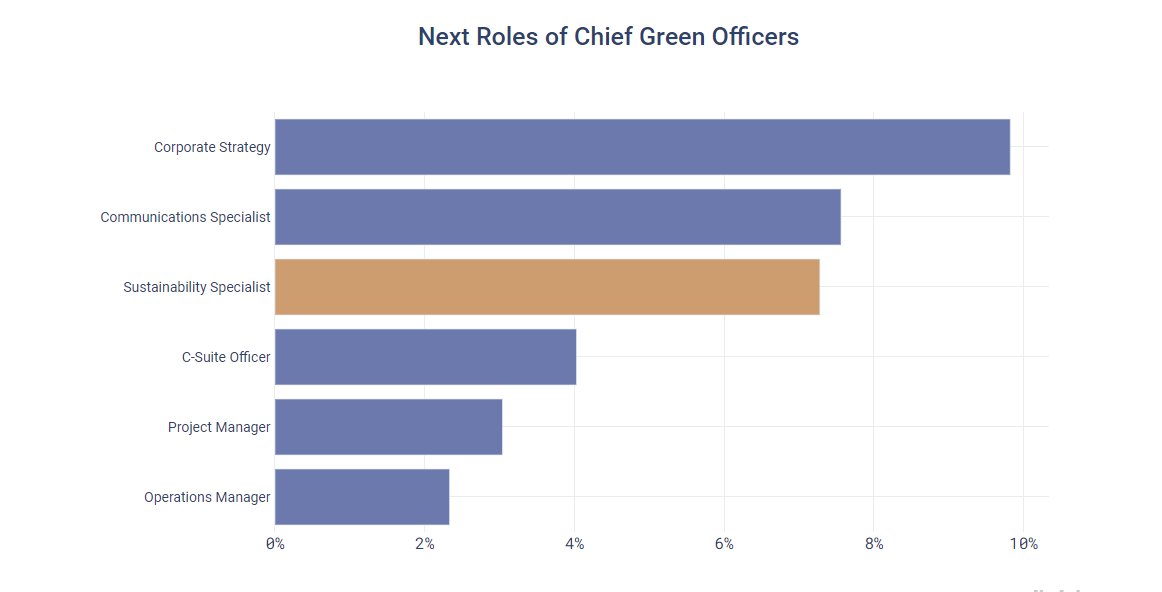 Key Takeaways:
C-Suite Officers dedicated to sustainability and the environment have become increasingly common.
Public attention to these topics seems a leading indicator of hiring for Chief Green Officers.
The individuals filling these roles, tend to be communications and corporate strategy experts, as opposed to environmental experts.
To learn more about the data behind this article and what Revelio Labs has to offer, visit https://www.reveliolabs.com/.