Ho, Ho, Wholesale: Costco, Sam's Club, and BJ's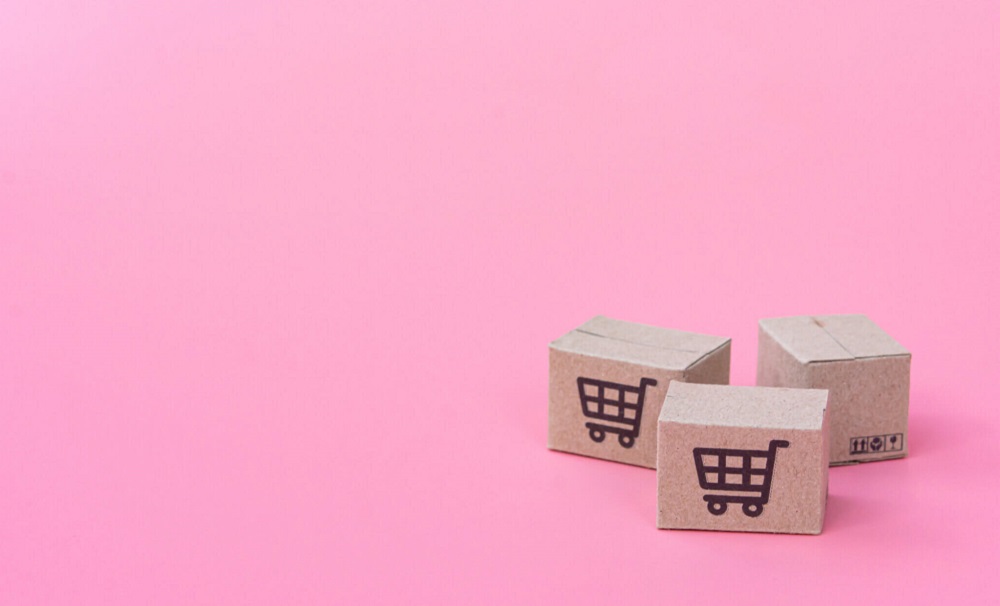 Wholesale clubs, which experienced significant foot traffic gains in 2021, continued to outperform pre-pandemic visits for much of 2022. And with inflation still impacting budgets going into the holiday season, consumers are as meticulous about choosing where they shop as they are about finding the perfect gift.
We dove into the data for the three leaders in the space – Costco Wholesale, Sam's Club, and BJ's Wholesale Club – to take a closer look at the foot traffic trends driving visits as we approach the biggest retail months of the year.
Year-Over-Year Correction Continues
2021 was a widely successful year for the wholesale space. And because of that success, year-over-year (YoY) visit gaps for Costco, Sam's Club and BJ's persisted through the summer and early fall of 2022 as visits continued to normalize.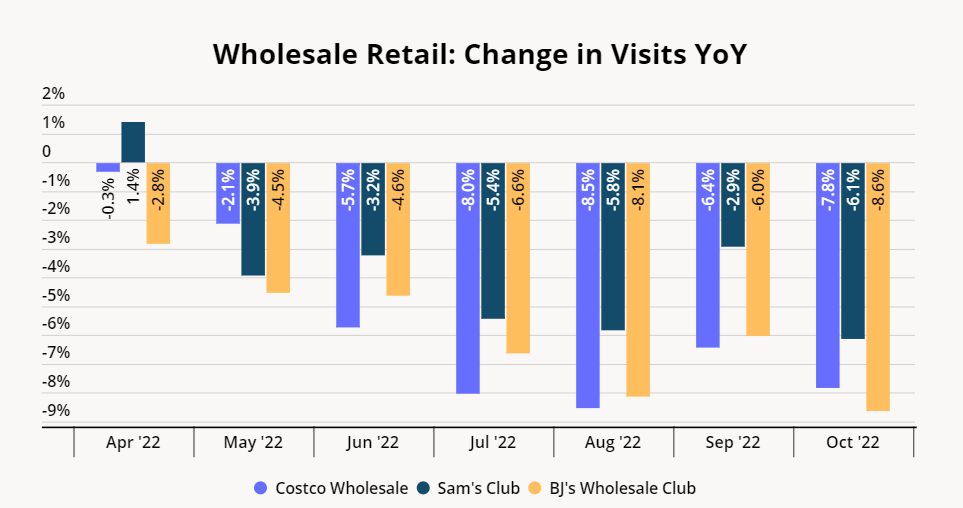 Deck the Halls…Or Oversized Warehouse Aisles
But context here is key – despite the YoY visit gaps, year-over-three-year (Yo3Y) foot traffic is ramping up, which showcases the strength of the wholesale sector since the start of the pandemic.
At the onset of the pandemic, consumers flocked to wholesale clubs to stock up on essentials, driving a surge of new memberships. As inflation weighs heavily on consumers, members are continuing to prioritize value, and the wholesale model that keeps prices low is helping to retain customers years down the line.
That being the case, it's no surprise that wholesale clubs are experiencing foot traffic growth. In October 2022, these brands saw their biggest Yo3Y foot traffic gains since July, with Costco experiencing 4.2% monthly Yo3Y visit growth along with Sam's Club and BJ's at 11.1% and 9.4% growth, respectively.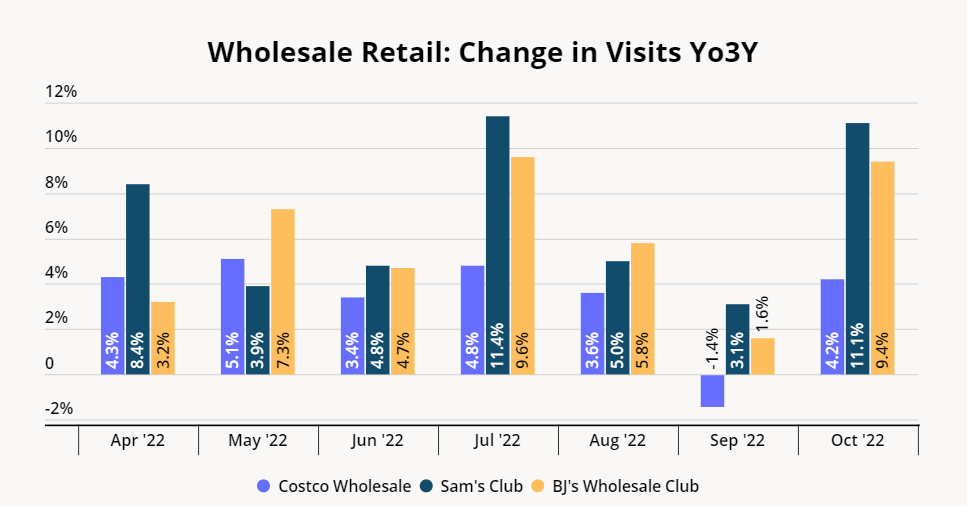 This Party's Just Getting Started
For all of the Yo3Y foot traffic success, it's likely that even bigger things are to come for wholesale retailers.
Analyzing visits to the three chains compared to a September 2019 baseline shows that holiday seasonal foot traffic in the wholesale club space tends to pick up in October and peak in December. Keeping with this trend, in October 2022 the three wholesale clubs – Sam's Club (10.4%), Costco (8.2%), and BJ's (7.9%) had visits above the September 2019 baseline.
This pattern is likely to repeat in 2022. According to an online survey we conducted on October 27th, 2022 of 1,200 consumers, nearly 70% of respondents said big box retailers will be one of their primary shopping destinations this year. If that is the case, then Costco, Sam's Club, and BJ's can expect even bigger gains from the high foot traffic months to come.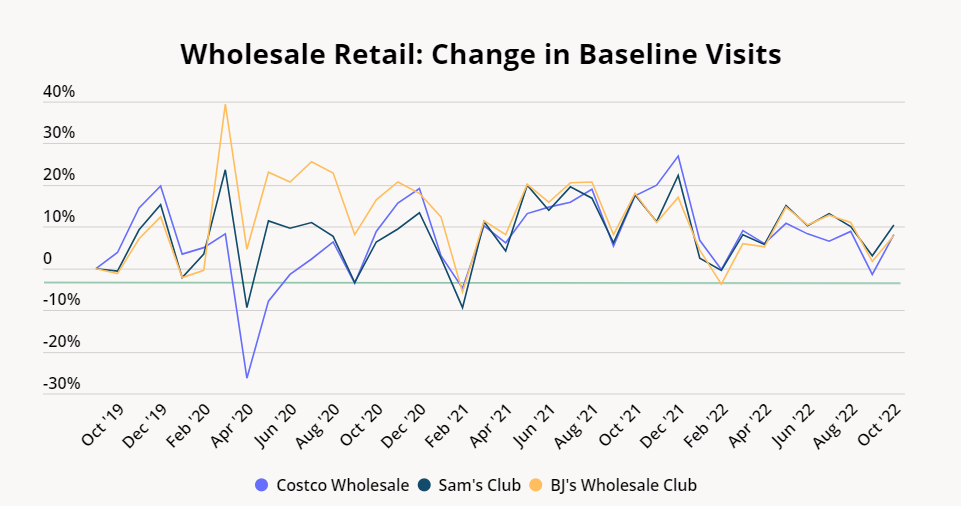 Wholesale Takeaways
Wholesale retailers have had foot traffic success throughout 2022 and are hitting their stride as the holiday season builds. With value being the name of the game for consumers this year, wholesale retailers are in position to win.
To learn more about the data behind this article and what Placer has to offer, visit https://www.placer.ai/.