China mall visitation remains down nearly 50% from last year even after re-open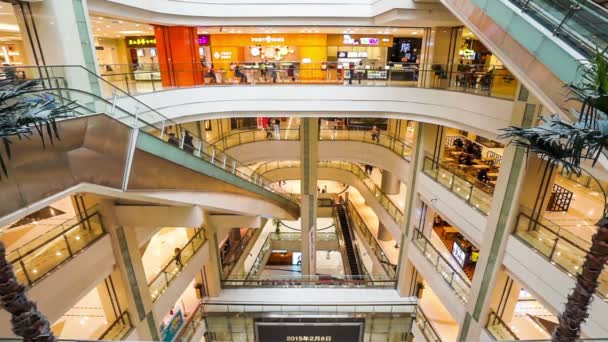 China's Jiguang is one of the country's leading providers of geolocation information. By analyzing their data we can look across China to better understand how the country is snapping back post the re-opening of Wuhan and the rest of the country.
According to Jiguang's mall traffic index, the post Chinese New Year recovery in China's malls will take more time, with traffic down nearly 50% from the same time a year ago. Seasonally adjusted traffic to malls in the country bottomed on February 25th, down more than 75% versus the previous year. While the recovery to date has been substantial, there is still a long way to go. Despite being allowed to return to more normal behaviors, most people have chosen not to, even as reported cases in the country dropped to below 10 new cases per day by the end of April.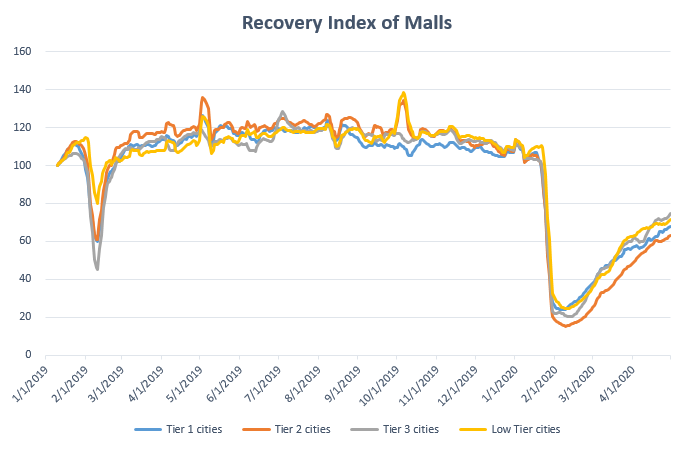 Interestingly, similar data for workplace attendance shows a stronger recovery being led by Tier 1 cities. April saw a material "back to work" trend within Tier 1 cities but outside of these cities, it feels as if the stay at home trend seems to have flattened out since the government began to remove restrictions in mid-March.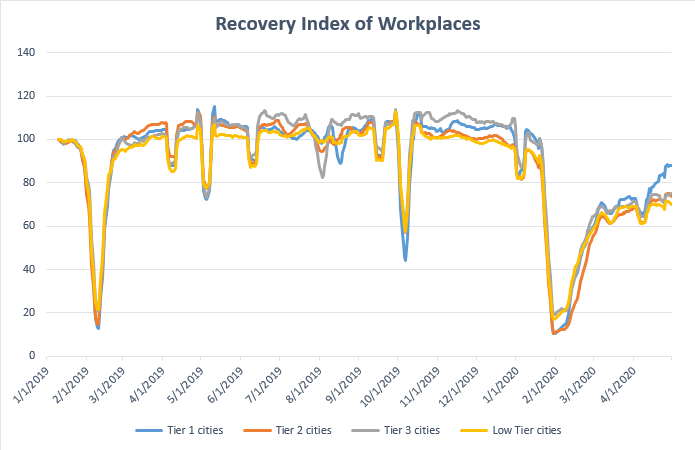 An important note to consider here is that Hubei and Jiangxi were the only scale provinces to experience a protracted lockdown extended through the end of March. Despite the protracted lockdown being limited to these regions, the behavioral effects on workplace attendance and mall traffic have been felt across the nation.
On January 23, 2020 the central government of China imposed a lockdown in Wuhan and other cities in Hubei in an effort to control the Covid-19 outbreak. This type of lock down was eventually imposed on 15 other cities in the Hubei province – affecting 60mm people. The lockdown ended for most cities on March 13th and the ultimately was lifted in Wuhan on April 8th. The lingering fear of Covid-19 and the new behavior of social distancing continues to have a material effect on Mall traffic in China.
The data from Jiguang seems to counter the theory that once allowed to re-open, global economies will bounce back quickly. Countries like the United States are re-opening while new COVID cases are still hovering close to 30,000 per day. The risk remains that with case counts so high, the muted recovery seen in China will be far worse for the US.
To learn more about the data behind this article and what Jiguang has to offer, please reach out to Alan Wong at alan.wong@jiguang.cn.